Your living room may serve a variety of events, such as a social gathering or a family movie night; thus, it is vital to establish a relaxing environment in this part of your home. You may spend plenty of time in your living room, so it should not only look good but also be practical and pleasant.
Even the most experienced design professionals may struggle to figure out how to organize, layout, and furnish an uncomfortable living room. From modern and formal to accessible and rustic settings, you will find an option for your awkward living room layout with fireplace that you might want to try out below.
Living Room With Square and Small Size
While some householders believe that arranging furniture in a square space is simple, it's not. Since there are no tiny areas to nestle a discussion area or study corner, square spaces are difficult to design. We must choose tiny furniture with narrower dimensions to create more walking space. To make the area appear more appealing, we should also install small lights that free up vertical space.
How to design a small square living room layout
Locate the central focus: Typically, this is a fireplace or television. This will establish a chat zone.
Place the sofa in front of the main point: Your couch should be around 10 feet from the central focus and not touch the room's sidewall.
Put a futon on one of the rug's short edges: If the main focus is a fireplace, this arrangement will allow you to place a TV on the wall across from the futon and a table lamp or side table between it and the sofa.
Place a coffee table in front of the sofa: The selection between a coffee table and an ottoman will be influenced by your preferences as well as the other furnishings in the space. If you don't have any side tables, you might need to replace the ottoman with a coffee table. On the other hand, many ottomans may be used as coffee tables, with coverings that can be turned over to provide a firm and flat surface.
Provide a chair: Arrange a chair in the corner opposite the futon, facing the futon and couch.
Living Room With an L-shape
The L-shaped living room and dining room combination is a common design for a typical-sized home. It might also be difficult to figure out how to place furnishings in it. So, take a look at some suggestions below to furnish your L-shaped living room.
How to plan an L-shaped living room layout
Place the fireplace in the center: Positioning the fireplace in the center of the space's long wall will create a U-shaped sitting arrangement around the fireplace as well as a nice conservation area.
Install bookshelves on each side: You may make that wall the main center of the space by putting up bookshelves on each side. However, this step is optional. If your space is not large enough, you can just place a small TV stand instead.
Put a television: If you wish to include a television, you may either hang it above the fireplace or install it on one of the shelves.
Place a desk or chair: A modest desk and chair provide a small workplace while also filling an empty spot.
Open Floor Plan Kitchen and Living Room
Open-plan living has become a trademark style option for the modern house, contributing to a more communicative and welcoming atmosphere. As a result, innovative design and styling ideas will keep the areas looking distinct but harmonious.
How to layout an open concept kitchen and living room
Paint various zones to define them: While resting, dining, and working may all take place in the same vast open-plan room, that doesn't mean each section can't be zoned with a distinct color. With a burst of color, you may be able to reflect a change in purpose.
Customize your style: Simple accessories may connect two unrelated spaces and are easy to adapt to meet changing designs and preferences.
Construct a glass door or a partition wall: While you may want the impression of spaciousness, you may not want to create one large area free of structure. Having a separation element allows you to preserve your living room arrangement.
If you don't want to divide the two rooms, you can still achieve an elegantly stylish and attractive open-plan kitchen living room by employing the same color palette in these two rooms. You can also use the same painting tone and flooring altogether since this approach might make the room feel more grounded and flexible to all users.
Living Room With Long and Narrow Size
If you already have a small and long living room at home, you'll be well aware of the difficult chore of making it appear broader than it is.
How to organize a setup for a long narrow living room
Maintain it clear of clutter: Keep your area neat and organized by removing toys, plants, and other unneeded objects using creative tiny living room storage solutions, and your space will suddenly feel larger and more enjoyable to be in.
Use appropriate furniture: A wonderful piece of advice is to select a sofa and chairs with open arms and visible legs, as well as a glass coffee table. Both will maintain the image of a much more independent and accessible area if huge pieces of furniture are not placed against walls.
Choose the center of the room: Just because a room is long does not always imply it has to be completely furnished or stuffed with plenty of accessories. Therefore, to balance the furniture arrangement, you can decide the main focus of the room and arrange furniture around it.
Visually expand the room by painting: A rectangular-shaped living room can be visually widened by painting the two side walls a bit darker than the other two walls.
Living Room With a Corner Fireplace
The next unusual living room plan features a fireplace in the corner. The challenge derives from the fact that the fireplace is the main focus of the space, and furniture must be positioned in a coherent manner around it. Hence, when the fireplace is in a corner, the furniture arrangement may become more problematic.
How to fix an awkward living room layout with a corner fireplace
Neglect the fireplace: Replace it with an alternative focal point, then arrange your seats around it.
Arrange your sofa in a way that is not parallel to the fireplace: When you put furniture parallel and opposite a fireplace, the edges of the furnishings will stick out. Moreover, the position of a sofa will block off a section of the living room and make the space around the furniture difficult to access.
Place the second sofa or two seats around the main sofa: It's always necessary to have a circle and a cozy chatting area around the fireplace.
Set a square or rectangular coffee table opposite the fireplace: When you set a table in the middle of the layout, it will form an L-shape with the two sofas or sofas and two chairs that you have just arranged.
Attach a TV: The TV can be put above the corner fireplace, but it looks best with a shelf on the wall opposite the fireplace if you have sufficient room.
If you would like to preserve the fireplace as the focus of the room layout, you can call attention to it by displaying a mirror or work of art over it. Placing your television on top of the fireplace is another simple solution to the problem. In this manner, you may enjoy the comfortable appearance of your fire while still being able to watch TV. It also saves your floor area and prevents you from uncomfortably stuffing your TV unit into a corner.
Here are videos of the before and after awkward living room layouts with fireplace ideas for you to better understand.
Conclusion
Even though your living room's form is odd, your arrangement doesn't have to be the same. Custom-designed elements guarantee that you have the exact solutions you need to build your perfect arrangement or alter the overall attractiveness of your living space.
Once you pick one of the aforementioned awkward living room layout with fireplace ideas via this post, your awkward old living room will be replaced with a practical and beautiful gathering spot where family and friends look forward to spending meaningful time together. Did you find this post helpful? If so, feel free to leave a comment and share it with your family and friends.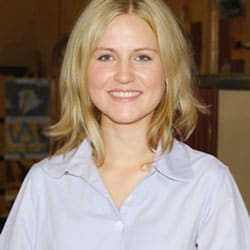 Hi, I am Roseanne Jones, an aspiring home designer that wants to make you feel more at home with your new house.With nearly five years of redecorating old residents and arranging new ones, I am confident that I can give you the best advice on your lovely place.