The bedroom is a peaceful and cozy place. However, having a good workspace is crucial for boosting productivity once the work-from-home arrangement is in place. Therefore, it's exciting to come up with some good desk setup ideas for a good vibe.
In this article, you will see the 8 best suggestions adopted by many that will allow your space to be conducive to productivity.
So, keep on reading this article and you will see the best bedroom layout ideas with desk.
List of Bedrooms Arrangement With Desk
In choosing a bed and desk layout, there are some things you need to consider. What is the desk for? Is it for study or work? You also need to take the available space into account.
Idea #1 Desk at the end of the bed
Placing a desk at the end of bed will be simpler if you are looking for bedroom placement ideas for a large bedroom.
As the workstation stands opposite the bed, the room can be divided into two parts. You can place a nice rug between them, creating a cozy feeling.
Indeed, with a desk and TV at the end of the bed, enjoying a good movie while lying on your bed can be comfortable.
Allows adding rugs to make your space more aesthetic
Easily divide your bedroom and separate workspace
Convenient to place a TV or monitor to watch
Takes too much space for a small bedroom
Idea #2: Desk by the window
Another idea to place a well-designed desk in master bedroom is putting it next to the window. If it's an office desk, you can have the room naturally illuminated, which is necessary for every workspace.
With this configuration, you may quickly turn to see a lovely view in front of your house, which can be soothing for your necessary mental and visual breaks.
You can also see the door when someone approaches you at your desk. You won't have to worry about becoming sidetracked by your task because of this.
Your workspace is illuminated with natural light
The space does not seem to be so occupied
Views of outside to sooth your eyes
You might hear distractions like people talking or vehicle noise
Read more: Place the bed in a bedroom with a window.
Idea #3 Desk beside the bed
The most accessible place to put a computer desk is next to the bed. Since they are very close, you may want them to complement each other to prevent them from looking misplaced.
It is rather convenient since you can quickly hop out of bed and start working. At night, this is also convenient to use as a nightstand.
However, when a queen bed and desk are placed next to each other, it can be tempting to take a rest too often. As you hop onto the bed to scroll through your phone, a 5-minute rest can turn into ten, then 30 minutes.
The desk is easily accessible
There is no more need to buy a nightstand
You can doze up in the bed and relax quickly
Can be distracting for your work and study
Idea #4 Desk along the wall
In order to see the entire view of your room, you can place your desk against the wall. This will give you a refreshing mood to work.
However, seeing your bed while working can be distracting. Therefore, arrange your workstation such that it faces the wall. You'll be able to concentrate and keep from looking at your bed if you do this.
It is advisable to make eye-catching pictures on your wall because this could seem isolated. Your workstation will come alive with something vibrant and creative, like a statement wall.
This bedroom arrangement with desk offers plenty of decor opportunities. You can also write and post motivational messages on your walls to serve as a source of inspiration.
Ensure that the desk matches with furniture designs in your room so that you can maintain the coziness of the area.
You can be creative in your workspace to increase productivity
You will not be distracted easily.
The workspace is easily divided from your bed
The view is so limited and might affect your productivity
This might trigger a claustrophobia attack
Idea #5 Desk in the corner
Is your corner the only available space to set up your desk? Stop worrying now.
This is the perfect place to put your desk if you can be easily distracted so that you can manage your workspace conveniently.
Use a floating desk to make the most of the available space, and when not in use, store your stool in the area underneath. Your room will appear larger as a result.
To increase inspiration and productivity, you may also put decorations on the wall. Also, you may invest in table and chair ideas that will give you comfort while doing your job.
Easier to maintain concentration
The workspace is easily divided from your bed
Rather space-saving with a floating desk
You might need to install a light
Idea #6 Desk in the closet
One more bedroom with desk layout you can incorporate is hiding your desk in the closet. This is achievable when you prefer built in desk ideas in your space. Opting for this will give you a cohesive look.
This design will make sure that your office won't interfere with how you unwind and rest. Consequently, you will have a better separation between work and sleeping areas. Simply shut the closet when you are finished working, and you are done.
A bedroom with desk and dresser in one place is a space-saver and thrift choice for you. However, you will lose some space in your closet that is meant for storage.
Saves space in your bedroom
Separates the workspace naturally with the bed
Maximize the usage of your closet
You will have lesser space for your clothing
Idea #7 Loft bed with desk
Whether you want your bedroom to double as your home office or you just have a small bedroom, a loft bed with a desk is one of the best desk layout ideas that you might want to consider.
Not only children can use loft beds. Even grown-ups can comfortably sleep there. After work, just climb the ladder and go to bed.
It is an easy method to make the most of your bedroom's storage and space. In addition to dividing your bedroom into an office and a sleeping area, it makes a quiet enclave that is ideal if you work from home.
Creates a space-saving and multi-functional space
You can create a cozy workstation underneath
Optimizes the storage and space
Risk of falling when climbing
Idea #8 Movable desk
Another bedroom with desk design you can do is using a movable desk instead of a freestanding or a built-in desk. This option is convenient if your bedroom isn't big enough to give you space for new furniture.
The desk can then be set up as needed for work and moved or folded when not in use.
Saves a lot of space
Can be moved from one place to another
Setting it up and folding it takes some time, especially when you have many accessories and study materials
You will need more storage to place the things away
Because of the work-from-home setup, design ideas with desk are necessary for you to work or study more efficiently.
Luckily, there are stores where you can buy desks like the bedroom desk Ikea is selling. Or you can also visit a physical store if you are close to one.
Simply move your desk around your room until you discover its ideal location. You can then work effectively and easily take a break when you need to.
Frequently Asked Questions
How should I arrange my bedroom with a desk?
Apart from the bedroom furniture layout ideas suggested above, there are more things you need to consider.
To decide what size of a desk to purchase, first determine how much space you have in your bedroom.
Additionally, be sure the area you select will provide adequate illumination and keep you away from any distractions.
Make sure there are outlets available in the space where you wish to set up your workstation because you will undoubtedly use a laptop or a desktop.
The chair and workstation you will utilize should also be carefully chosen. Make sure you buy comfortable chairs because you'll be sitting in them almost every day.
Also, you shouldn't have a desk that is excessively high or low. Both ought to make you feel at ease while working.
Should you put your desk in the bedroom?
The workstation is not best placed in the bedroom. Concentrating on your work when the bed is directly next to you will be difficult.
Therefore, if you have other rooms in the house, it is not a good idea to bring a workspace into your bedroom, which should be a tranquil space designed for unwinding.
However, for many, having a desk in your bedroom becomes essential. A workstation idea for the bedroom was chosen by more people who effectively work from home.
Just make sure that you design space only for work in your bedroom to create a boundary between work and relaxation in the bedroom.
Where should a desk be placed in a master bedroom?
Depending on the size of your master bedroom, you may place it based on the layouts mentioned in this article.
All you have to do is move your desk until you find the ideal location. According to Feng Shui principles, your desk should ideally be towards the door and away from the glare of the windows, but make sure that there is enough natural light in your workstation.
You must prevent yourself from having your back on the door since it can be too distracting.
Conclusion
Effective planning is essential when deciding where to place your desk in your bedroom. Fortunately, there are different bedroom layout ideas with desk you can choose for your bedroom, but it is a good idea to keep a distinction between work and relaxation spaces.
Although you would aim to have a distinction between your work and space, matching your desk with the overall style of the bedroom will help you improve the ambiance in your bedroom.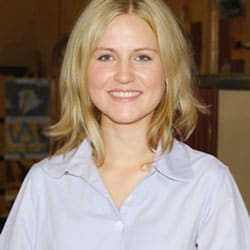 Hi, I am Roseanne Jones, an aspiring home designer that wants to make you feel more at home with your new house.With nearly five years of redecorating old residents and arranging new ones, I am confident that I can give you the best advice on your lovely place.