Imagine having your moment to enjoy the breeze while enjoying your relaxing time on a deck, and then the rain suddenly pours. Such bad timing, isn't it?
Well, worry no more since you can enjoy different types of weather or season as long as you get interested in how to build a four season sunroom on a deck.
Get the chance to seize every moment in a cozy space, unwind, feel the relaxing ambiance of nature without any bother coming from the season you are in, and many more advantages with the help of a sunroom.
What to Prepare for Deck Conversion to Sunroom DIY
Wood for the foundation and framing walls
Glass panels
Insect Screens
Roof
Paint
Hammer and nails
Drill, Screws, and Screwdrivers
Subfloor
Leveler
Saw
Metric Tape
Foam Seal Barrier
Excited to finally make your first step on that dream sunroom of yours? Proceed with these ways:
Step 1: Plan
When you plan on turning a deck into a sunroom, make sure to do the following:
Analyze the foundation. Building a sunroom calls for the usage of extra materials that will definitely add weight to your old deck.
Hence, the foundation of your deck needs to be sturdy, strong, and solid. This will ensure the ability to hold the additional weight of the sunroom and the weight of the people that are planning to stay together in this space.
It is also better to check if your foundation is leveled correctly. This will prevent the pieces of furniture or decorations from sliding down.
Check the materials of the deck.
Since sunrooms add weight, checking the material of your deck is a crucial thing to see its condition and whether or not it is still compatible with your planned sunroom type.
If minimal damages from the foundation are seen, it is unlikely to cause any harm.
If moderate to heavy damages are seen, make sure to make time for replacements, repairs, and upgrades to ensure a sturdy and safe place to build a four-season room or any type of a sunroom.
Consider checking the attachment style.
Assessing the attachment style of your deck helps you in making a decision regarding your deck conversion to a sunroom.
Making sure that the fasteners are secured and that there is no damage or signs of poor condition is also a great measure to practice to prevent unwanted happenings.
Here are four regular attachment styles your deck might have:
Attached – is a style wherein a deck is already connected to the house.
Covered – is where a deck already includes a roof. This makes converting a deck into a sunroom easier because the hassle of adding a foundation for the roof is skipped.
Detached – obviously the opposite of the attached style. This style pertains to a deck that is separated from the foundation of the house.
This is usually used by people who want to have a private space during their unwinding or hobby sessions.
Elevated – is a deck usually attached to the second floor of a house. This deck requires a support foundation underneath in order to achieve its elevation.
Commonly, it is recommended to add a sunroom under the deck instead of adding it on the elevated deck itself. The deck flooring would serve as the ceiling of the sunroom.
Meanwhile, if elevated space is your thing, it is also possible as long as the support foundation is sturdy. This is because the sunroom on a raised deck could be a bit heavy, mainly due to the added glass panels and wood materials.
Wraparound – a type of deck that is usually connected around the house.
It would be a bit difficult to make this whole deck into a sunroom since it is longer and bigger. Hence, homeowners often just convert a portion of this deck into a sunroom.
Step 2: Create a Sketch or a Blueprint.
You may now start your own design plan or search online for deck sunroom ideas in order to prevent further problems in the actual construction procedure.
This way, you'll be able to know your desired dimensions for the sunroom, the measure of the wood frame, glass panels, and insect screen needed.
Adding a sunroom to an existing deck does not require too much floor plan since the deck already has it.
Therefore, aside from the decoration and finishing touches, effort must be focused on the wall, any additional features like sliding doors and windows, and the roof part of the sunroom.
Step 3: Build
In order to successfully convert a deck into a four-season sunroom, the building stage should be spot-on.
Investing in high-quality and trusted materials, even though they are more expensive, is a must. This will extend the lifespan of your sunroom and will give you an uninterrupted moment that may have been caused by poor construction.
Sunrooms can be built by a person that already has a background when doing a room construction from scratch. If you are hesitant about your skills, getting assistance from professionals is the right thing to do.
Start building a sunroom on a deck by installing the subfloors. Then, install foam seal barriers, wall frames, roof, and additional features such as thermally engineered aluminum or vinyl windows and doors.
Additional insulation may also be used depending on your preference. You may also choose to add electrical outlets and built-in appliances as you wish.
Step 4: Decorate and Furnish
One common way to decorate is to match the design and style of your sunroom to your home. It would make the exterior view look clean by designing it this way.
Make sure to know the purpose of your sunroom so you can decorate it easier. For example, if you plan on making it a hobby area, adding not-too-big types of furniture would create more space for your hobby materials.
Searching for designs online or hiring a professional would also make it a lot easier to build a cozy sunroom.
Benefits When You Convert Your Deck Into a Sunroom
Of course, along with the idea of building a four-season sunroom on deck comes its advantages, such as:
1. Additional Room Area
Sunrooms could be anything you want them to be. It might serve as an extra room to be a playroom for the kids, a gym area, or where you might want to relax with your family.
In addition, you may also convert it into a room where you can enjoy or improve your skills and hobbies, such as an art room, entertainment room, or music room.
2. Real Estate Cost Benefit
Since this is technically an additional room, it increases the measurement of the house, thus, adding more value to it.
The sunroom's design might be a good compliment to your house which can increase its value since it would be looking more expensive.
This could also reduce the electricity bill due to the natural light that perfectly shines into the inside of the room – reducing the use of bulbs inside your home.
3. Health Benefits
Sunrooms make it easier for you to be exposed to the sun light – which provides a lot of nutrients to your body.
In most cases, along with exercise or any physical activity, exposure to nature and natural light helps your body reduce stress and regulate melatonin.
Proper exposure to sunlight also gives you Vitamin D, which is essential for a stronger immune system, better muscle and bone condition, and healthy skin.
Different Types of Sunrooms
Here are the usual types of sunrooms:
Four-Season Sunroom – a type of sunroom that can be utilized all year long as it can provide comfiness, regardless of any season or weather.
Three-Season Sunroom – similar to a four-season sunroom except that it cannot provide warmth as much as a four-season can do. Hence, it is not of great use during winter or the rainy season.
Screen Sunroom – a simple and inexpensive type of sunroom that makes a room for natural light. However, this is not as great as the other sunrooms when it comes to a heavy type of season.
Meanwhile, there is also a glass sunroom, gable sunroom, studio sunroom, and a lot more types that can match your preference.
FAQs
Can you build a sunroom on top of a deck?
Yes. This will elevate and improve the use of a simple deck. However, make sure to check the foundation first before proceeding.
How much does it cost to convert a deck to a 4 season room?
This usually costs around $20,000 to $100,000 considering a spacious and beautiful four-season deck. The price still depends on the space and materials needed that matches your preferred design.
Conclusion
The next time that you either have an extra budget or need extra space, considering converting your deck into a sunroom is one of the great investments for your home.
Styles and construction process differs based on your deck style and foundation and your chosen type of sunroom. Enclosing a raised deck requires more skills in order to ensure safety.
Make sure to consider these listed things in order to properly acquire and apply knowledge on how to build a four season sunroom on a deck.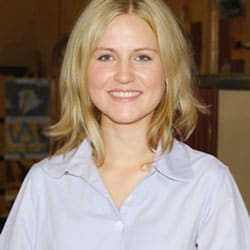 Hi, I am Roseanne Jones, an aspiring home designer that wants to make you feel more at home with your new house.With nearly five years of redecorating old residents and arranging new ones, I am confident that I can give you the best advice on your lovely place.