Hardwood is a popular option for flooring nowadays. It is because it is durable, long-lasting, and attractive. Also, it can blend well with any architectural style.
What is more appealing about this flooring is that it comes in various shades for versatile decor. Then, can you change the color of hardwood floors?
The answer is yes. It is another attractive point about this type of floor material.
Can You Make Hardwood Floor Color Change?
You can definitely change the color of any hardwood floor when you decide to refinish it. The hardwood floors have a dense wear surface, allowing us to sand or refinish it several times.
There are many beautiful hardwood floor colors to choose from. Among them are the following:
Smooth and light
Rustic taupe
Cherry toned
Classic pine
Light and natural
Gray undertones
Rustic variation
Moody grays
Multi-color character
Rich and dark
Classic warmth
Subtle stripes
Flat light gray
Bold and red
Two-tone
Warm red tones
Changing hardwood floor color requires a process and several materials that you need. We will be discussing below the easy steps to follow.
How to Change Hardwood Floor Color?
You can stain wood floors darker or refinish dark wood floors to light. All these tasks are doable as long as you are sure the chosen color will compliment your home decor well.
We often go with light colors for smaller rooms and darker shades for large ones.
What you need for this staining process:
Floor sander and edge sander
Floor buffer
Oil-based stain
Stain applicator pads
120-grit sanding screen
40,60,80 and 120 grit sandpaper
Polyurethane
Wood filler
Painter's tape
Small pry bar
Putty knife
Plastic sheeting
Denatured alcohol
Foam roller
Needle-nosed pliers
#2 fine steel wool pads
Clean rags
Protective eyewear
Respirator mask
You can refinish the hardwood floor without sanding. But, in this process, we choose to refinish the floor with sanding to remove wear and tear and easy clean up on hardwood floors.
Here are the steps for changing the color of your hardwood flooring:
Step 1: Prepare the area.
You should clear the room first before refinishing. Make sure to get all the furniture, mats, and anything that touches the floor. Then, clean the room, particularly the hardwood floors, by mopping them with a clean wet cloth.
If there are nails on the hardwood floors, remove them using needle-nosed pliers.
Use painter's tape to cover the electrical boxes and vents. Seal the doors using plastic sheeting.
Step 2: Repair damaged hardwood floors.
The next step to refinish hardwood floors a different color is to repair the cracks or holes. You can fill the putty knife with a wood filler and apply it to the damaged wood floor.
Leave the filler for several minutes to dry. Then, wipe the hardwood floors with a wet cloth to make sure it is clean enough for the sanding.
Wait 15 minutes more to ensure the floor is dry to move on to the next step.
Step 3: It's time for sanding
Put on your protective eyewear and respiratory mask before you begin sanding the floor. First, use the 40-grit sandpaper to remove scratches and old finish.
You can work in a small section, and continue like that to cover the whole floor. It's not recommended to rush this step because sanding will require you to go steady.
Change the sandpaper when it is worn out. And remove the dust on the sander. Do the same with the edge sander using 40-grit sandpaper.
Once done with the 40-grit sandpaper, you may do the same steps using the 60, 80, and 120 grit pieces. Your purpose is to have a smooth finish, so use the sanding with fine-grit sandpaper at the end.
After you are done sanding all the edges, cracks, and flaws on the floor. Remove the dust with a vacuum, then clean it with a wet rag.
Step 4: Take off small sanding marks.
You can use either a floor buffer or a pole sander to remove minor sanding marks for a finalized smooth finish.
If you find buffing and sanding steps are too hard to complete perfectly, you can always call a professional to handle those tasks.
Step 5: Apply stain for a change of color
It is important to prepare the floor more so the sealer will stick well afterward. The water popping technique can make the grains rise and absorb better.
Create the agent by mixing denatured alcohol and clean water in a bottle spray with a ratio of 1:2.
Then, spray it on the floor and spread it around using a clean cloth.
The drying process will take from half an hour to 40 minutes.
Once the flooring is dried, you are ready now to stain it.
Put on your respirator mask to avoid inhaling any hazardous chemicals. Wear your rubber gloves too to protect your skin from exposure to the stains.
Now that you are ready, bring out the oil-based stain with your desired color.
Get a sponge or rag and dab it in the stain. Work in a small area at a time. Make sure you always wipe the excess stain as you work on each part of the floor.
Stain all the hardwood floors completely. And let it dry for about 24 – 28 hours.
Then, if the color is not as dark as you like, feel free to apply another coat once the first dries.
Step 6: Finish the stained hardwood floors with a sealer
Do not forget to wear your respirator mask again. Use a sponge roller to apply the polyurethane to the floor. Then, let the sealer dry for about 24 – 26 hours.
Apply a polyurethane sealer to make your hardwood floors shine and free from scratches. Also, it protects your hardwood floors from water damage.
After three days, you can bring back your room furniture and enjoy the beautiful place.
Can You Stain Hardwood Flooring With a Gray Tone?
Staining hardwood floors grey is possible. It can be done in any existing color of your hardwood flooring.
On the other hand, if your existing color is too dark, you may lighten hardwood floors before and after staining by using a bleaching process.
Also, test the bleach on a small part of your hardwood flooring. This is because it may react differently when it is bleached or stained. If nothing harmful happens, you may continue the bleaching and staining process.
What is the cost of refinishing hardwood floors?
The cost for refinishing a square foot of hardwood floor is about $4 – $8, depending on the materials, tools, and types of floors you have.
Therefore, to pay for a professional job, the cost might go up to $1000 to $2000 if you redo a large living room. The sanding and buffing service alone might cost you around $80 a day already.
Conclusion
So, can you change the color of hardwood floors? If you desire to renovate your home to increase your home value, everything is possible.
Changing the color of your hardwood floors is a great idea, and it is indeed doable by following the process above.
The good thing about this is that you can change its color several times as long as your hardwood floor is not totally worn out. Also, do not forget to maintain and clean up your hardwood floors for a longer life span.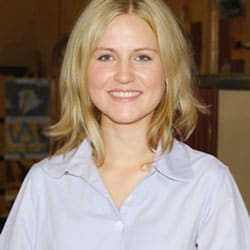 Hi, I am Roseanne Jones, an aspiring home designer that wants to make you feel more at home with your new house.With nearly five years of redecorating old residents and arranging new ones, I am confident that I can give you the best advice on your lovely place.