Due to their timeless beauty, wood tones are a popular choice in interior design schemes. When used, the warm earthy hues will lend a cozy atmosphere and a sense of comfort to your home.
To spice things up, some of you might think of peppering in some trims and accent colors. A common option one might think of is white. But can you mix wood and white trim, and if that is the case, how do you execute this color combo?
Swoon-Worthy Ideas for Mixing Wood and White Trims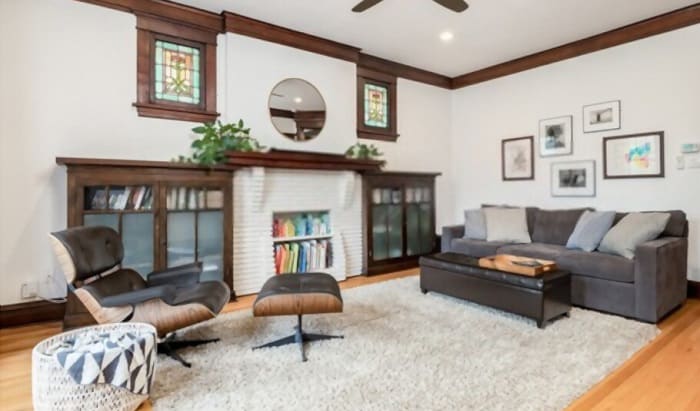 Good news — mixing wood and white trim is an excellent way to highlight your decorating scheme. This palette can be tricky to get right, but the suggestions below will ensure the wood trim redecoration before and after pictures are awe-inspiring.
1. Combine White Trims With Stained Window Sills And Beams
This is a great way to go about merging white wall wood trim. The airy main theme makes the room feel bright, allowing the wood trims to pop. This combination will be a true blessing for small houses in dire need of an illusion of space.
2. Paint All Trims White, Except The Ceiling Beams And Windows
Ideal for houses with rich wood beams, the bright white color invites a closer inspection of the luscious wood tones. In addition, the white trims allow the room to appear considerably larger. Wooden furniture will be a great centerpiece in this design scheme.
Have Only the Window Trim and Baseboards White
I especially recommend this idea for homes with plenty of luscious woodwork, where white trims can lend a bright contrast to the scheme. This way, your old home will gain a touch of modern vibes and levity, while still retaining its rustic allure.
1. Stain The Window Frames, Doors, And Baseboards; Keep Only The Crowd Molding White
This is another awe-inspiring stylistic choice to emphasize the woodwork's grains. You should pick off-white cream or neutral white for this scheme. The mesmerizing contrast between the tones will surely draw attention to the beautiful mineral wood streaks.
2. Have White Cabinets With Stained Wood Trims
Painting the trims the same color as the cabinets is not always a good idea. Instead, stain the trims to offset the bright shade of the cupboards for a more visually exciting room.
3. Keep The Door Stained And Paint All Other Trims White
A good example of this is white baseboards with wood door trim. This will lend more brightness and levity to an otherwise cramped and gloomy room. Nonetheless, you'll still get to keep the room's old charm.
Important Notes For Combining Wood And White Trims
When thinking of ideas for mixing white and stained trims, it's important to consider how the window/door casing's color can affect your room.
Door and window trims should match. This means you shouldn't paint door trims white in the same room with stained wooden trims and vice versa.
The trims for doors and windows don't necessarily have to be an exact match with the crown molding. An example of this is the idea above, where you paint only the window/door trim and baseboards white.
A low contrast window/door trim will make the window/door look bigger.
Windows/doors will appear smaller when their trims are painted or stained with a high contrast hue.
As you combine the trims, you should stop every once in a while during your painting project to mull it over. Seeing how the wood trim vs white trim impacts your interior design will help you decide how to proceed.
Stained Vs Painted Trims — Should You Paint Your Wood Trims White?
If your home has stained trims, such as white windows with wood trim, I'd recommend leaving them be. While there's nothing wrong with painting the woodwork, it's usually better to let the beautiful mineral streaks speak for themselves.
With that being said, you can paint the wooden trims. Below are a few tips to help you decide whether to coat the trims with a layer of white paint.
Based on your home's style, determine how you should go about mixing white and stained trim. Here are a few key points to help you decide between these two types:
You can expect to find stained wood casings in older homes or designs with a rustic vibe.
Painted (white) trims, on the other hand, are very common in modern buildings.
In addition, the woodwork's type and quality can influence whether you should stain the trim as well. With these factors in mind, you should be able to identify which trims, casings, or molding to stain.
There are two main types of trim work: paint and stain grade.
Stain grade trims are high-quality, allowing the grains to pop out.
Paint grade indicates a lower quality and virtually non-existent grains, so you can cover it with paint.
To identify the trim's quality that's already painted in the first place, remove a small, inconspicuous spot and check it for grains. You can always re-paint and cover all the imperfections like scratches at a later time.
In short, whereas high-grade trims tend to look better when stained, inexpensive and lower-quality woodwork should be painted. This is also ideal when the wood grains stick out like a sore thumb instead of enhancing your home's overall aesthetic.
Finally, you should pay attention to the paint's sheen, which usually includes eggshell, flat, matte, satin, semi-gloss, and high-gloss. Gauge which sheen best suits your home decor before painting the trim.
Glossier paint is easier to clean, but also more likely to show scratches and blemishes.
Can You Have White Trims With Wood Doors?
It's understandable that one might fear the white trims can look bland and uninspiring next to their beautiful wood door. However, rest assured, it's completely fine to pair wood door with white trim.
This combination works especially well when the door itself is multicolored or has complex mineral streaks.
For example, oak tends to have dense streaks, which allow it to look visually stunning. Doors made from this wood usually look good when mixing oak and white trim, as the latter's simplicity allows the intricate grains to pop out.
Mixing wood and white trim is also a fantastic stylistic choice when you want to amp up the rustic vibes in farmhouse-style designs.
Should All the Trims in My House Match?
Trims don't have to match throughout the house, but you should keep the color palette the same in the main areas for a seamless flow. For example, if the main areas in your home have a white wall wood trim combo, keep the scheme consistent for a cohesive look.
The most complex part lies in paint color transitions. But as long as the trim color, be it wood or white trims, matches with the room, you're good to go.
Conclusion
Can you mix wood and white trim? The answer is a resounding "yes". It might take you some time and effort to figure out the best design scheme for your interior, but the result will certainly make you happy.
Are you planning to pair wood with white trims in your home? Tell us about it below.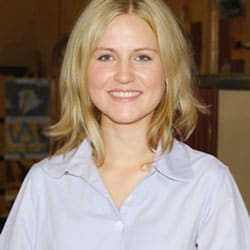 Hi, I am Roseanne Jones, an aspiring home designer that wants to make you feel more at home with your new house.With nearly five years of redecorating old residents and arranging new ones, I am confident that I can give you the best advice on your lovely place.