An ottoman is a multi-purpose kind of furniture. There are a few versions of history regarding where it originated. Still, it is mainly based on the large empire called the Ottoman Empire of Turkey (hence the furniture's name) and was introduced to Europe in the 18th century.
It is a classic piece that Ottoman people use in their homes. Over time, ottomans evolved, and now you can use them in various ways, like additional storage, a coffee table, a footrest, and as an extra seating.
So, the answer to your question, "Can you sit on an ottoman?" is yes.
But to clarify, there are still things you might want and need to know about the ottoman.
Different Types of Ottoman: Can You Sit on Them?
1. Pouf ottoman
A pouf ottoman is a round-like solid and soft cushion that you can place in any room (if you position it correctly) because of its adaptable characteristics. Its typical feature with an ottoman is that you can sit on a pouf. The difference is that the pouf doesn't have legs.
2. Storage Ottoman
A storage ottoman is not just good furniture for a footrest or for sitting but also a space-saver in your room. You can put whatever you want or may need inside, depending on how convenient you want it to be. It is common in bedrooms.
3. Inflatable Ottoman
The inflatable ottoman is usually best for travelling, extra storage, and other features like other types. You can generally find it in yards or poolsides. There are also several types of inflatable ottomans:
Essential inflatable ottoman
Extra wide inflatable ottoman
Outdoor inflatable ottoman
Square inflatable ottoman
Inflatable travel ottoman
Inflatable pouf ottoman.
And since these inflatable designs are all convenient, sitting on the ottoman is rather comfortable.
4. Foldable Ottoman
The foldable ottoman is best for storage, but it can also be a functional folding ottoman chair. Since it's popular for storage, here are different types of foldable ottomans for storage;
Folding ottoman with handle
Folding ottoman with drawer
Folding ottoman with pockets
Foldable Laundry ottoman
5. Cocktail Ottoman
The cocktail ottoman is partially made as a coffee table since it is more comprehensive (with four wide legs) than the usual ottomans. You can also use this ottoman for sitting or a footrest.
Leather is the most common material for cocktail ottomans, but you can also choose other materials like vinyl, velvet, and canvas.
6. Tufted Ottoman
This ottoman type is upholstered to achieve the tufts made by pushing buttons to the material with small spaces beside one another to create a textured and elegant look.
You can, in fact, sit in this chair while conversing with others in the room. However, small children should not climb on it because they are prone to falling over.
7. Tray Top Ottoman
This design is a large ottoman allowing users to place a tray at the middle top, ideal for storing drinks and food. The tray top ottoman has two kinds – removable and fixed trays. Indeed, this design is not for sitting.
How Much Weight Can an Ottoman Hold?
For an ottoman used for sitting, it is possible to support a person's weight. The amount of weight that an ottoman can support depends on the material used and the type of ottoman.
However, an ottoman can typically support a weight of 90 kilograms. Some can carry as much as 299 kilograms or more.
Purposes of Ottoman and Why Should You Choose Ottoman for your Home
Ottoman is a flexible and multi-purpose type of furniture, and it may be just what you need for your home.
Other than using ottoman as seating, we can use it for casual or formal set-ups, as it can be efficient in many ways. Based on the purpose of the ottoman, you can also customize and alter it freely.
Ottoman can be an attraction piece because it comes in different shapes and materials. Like the following:
Shapes
Round
Square or Cube
Rectangular
Materials

Leather
Fabric
Rattan
Memory Foam
What can you do with an ottoman?
These versatile designs can be suitable for multiple purposes, as you can place them just anywhere around the house, either as decoration in the living room, to table for stuff in the reading room, and more.
Here're some suggestions you want to consider:
Using an ottoman as extra seating
Using as a bench
Use of an ottoman in the bedroom (storage)
As a table/coffee table
As a footrest
Using it as a sofa extension
As a kitchen stool
Placement is essential when it comes to furniture, but because of the ottoman's flexible feature, you can use an ottoman almost all around your home. Still, here are some ideas you might want to know if you are an ottoman person who enjoy having multiple of them in your home:
Kitchen
Living room
Near the sofa
In the corner of the room
Bedroom
Children's Play Area
Hallway (at the side of the entrance)
Bathroom
Frequently Asked Questions
What is the standard size for an ottoman?
Ottomans may differ in size or dimension depending on their shape and type, so there is no exact standard size for them. But in height, it ranges between 13 to 20 inches.
Where can you find an ottoman?
IKEA can be one of your options to find all kinds (in terms of material, size, shape, and type) of ottomans. But you can also check many online stores and platforms like Amazon, Etsy, and E-bay.
Can you stand on an ottoman?
Yes, since an ottoman can hold and withstand a whole weight of a person using or sitting – it is also possible that you can stand on an ottoman.
Are ottomans comfortable?
Yes, because ottomans are mainly for comfort (as a footrest/footstool) from the beginning. Although there are other kinds of ottomans, most act like cushions.
Can you sleep on an ottoman?
Though many people think you can't sleep on an ottoman because of the typical small sizes, everything is possible in today's modern society. So, there are ottomans that can turn into beds called sleeper ottoman, which is perfect for guests who come over and spend the night at your house.
Ottoman vs hassock: What's the difference?
The difference between an ottoman and a hassock is that a hassock is just a footrest/stool with no storage, which is mostly the best option to serve as a coffee table.
In comparison, an ottoman has all the features you can use without limitations.
Conclusion
Ottoman may be just as a simple footrest back in the day, but because of modernization, almost everything is evolving into something better and versatile in form. But it is still remarkable that there are many types and uses compared to its sole purpose in the 18th century.
So, the answer to your question, "can you sit on an ottoman?" is not a shock anymore if you think about it.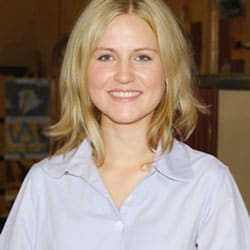 Hi, I am Roseanne Jones, an aspiring home designer that wants to make you feel more at home with your new house.With nearly five years of redecorating old residents and arranging new ones, I am confident that I can give you the best advice on your lovely place.