If you ever feel like adding a bright splash of color to your living room, a red couch is one of the most noteworthy choices. Lively and eye-catching, this vibrant hue can be the perfect centerpiece for a traditional, contemporary, cottage, and even Bohemian style.
In order to achieve the perfect color scheme for red couch, other bold shades are usually off the table. As such, some may consider this furniture piece rather constricting. If you're also struggling with decor ideas because of this, allow us to lend you a helping hand.
Must-try Apartment Red Couch Decor Color Schemes
1. Neutral black, gray, and white
A contemporary red sofa will go best with neutral colors, such as black and gray, for a modern scheme. Such a monochromatic color palette allows the vibrant hue to pop out and capture the beholder's attention.
To add more depth and dimension to the space, consider painting dark gray as the accent wall color. Opt for black furniture and accessories, such as sleek metal lamps on two sides of the couch or a minimalistic black painting.
If you feel this hue coordination is a tad too dark, feel free to switch the black painting to a white artwork. Placing a mixture of black and white throw pillows on the chair is also a great way to add bright color pops without sacrificing the luxurious notes.
2. White walls and brown accents
Those who prefer a bright and airy space may find white a better option, considering that it can complement even the boldest shade of red. Like black, white also allows the red couch living room to effortlessly draw the eyes.
To accentuate this modern color scheme for a red couch, incorporate brown notes around the room. Brown drapes and cushion, for instance, will evoke a sense of luxury. Similarly, a mid-toned or dark hardwood floor will go a long way. Alternatively, consider decorating with wooden artifacts.
3. Golden curtains and cushions
To evoke a sense of luxury in a living room with red furniture, don't overlook the golden shade. Best suited for regal red sofas, gold allows you to proudly display your sense of style and fashion.
The aspect I like best about this scheme is that it looks incredibly youthful and trendy. As the palette calls for light-hued walls, there's no need to worry that the room will come across as gloomy. With curtains and cushions sharing the same shade, I can effortlessly achieve a cohesive look.
4. Red curtain with cream/beige walls
If you don't mind your sofa "sharing the spotlight" with other elements in the room, go for a red-on-red look. For instance, pick this color for curtains, hanging lamps, and flowers, as shown in our picture.
While these red sofa living room ideas gravitate toward a monochromatic design, it's essential to keep things balanced—don't paint the wall this bold shade as well. Instead, the best paint colours that go with red, in this case, would be white or beige.
5. Red walls
Another way to approach a red-on-red look is painting the walls red and leaving the surface behind the sofa white so that the furniture doesn't get "lost". Unlike the scheme above, this coordination is a lot bolder, with the crimson shade taking up most of the space.
The tricky thing about this tone-on-tone combination is that it's easy to go overboard and make the look too overwhelming. Therefore, don't forget to add in plenty of white where you can. A white marble floor, for example, will go well with this decor idea. It also pays to leave the ceiling, shelves, or table white as well.
6. Light peach walls with golden light
Are you a dreamy soul who loves a romantic scheme? Then, light peach would be the best wall color for red sofa to bring forth a charming and feminine living room. Soothing and elegant, this fruity shade goes best with red sofas with tints of pink.
To pull off the look, warm golden lights are absolutely necessary. This is because light peach goes exceptionally well with gold hues. Therefore, don't be afraid to pepper in some yellow metallic accents for a rich color scheme.
7. Royal blue walls with creamy accents
Royal blue is another excellent wall color for red sofa. This paint pigment's sophistication is impossible to go unnoticed, even when paired with a more eye-catching shade of red. It also evokes a bold and dramatic sense that is guaranteed to stay in style for years to come.
However, royal blue walls and red sofas alone can feel too intense and dark. This is why it's important to introduce lighter creamy accents around the room. You can cover the floor with an off-white rug, hang ivory-hued wall art, or add a creamy cushion to the chair.
8. Creamy white walls and multicolored rugs
Do you want to incorporate more colors to go along your red couch without disastrous clashes? If so, a multicolored rug will be up your alley. Anyone who feels that their white walls are a little too boring will surely appreciate the many shades these rugs bring about.
I'd also recommend that you place a few gray accent chairs around the sofa as well—they will subtly add more pops of color to your room without overwhelming the palette. An ottoman, coffee table, or pillows are also worthy of consideration.
9. Gray walls with yellow throw pillows
Anyone unsure what paint color go with a red sofa should definitely consider gray. As a neutral color, gray naturally complements red well. However, what makes this color coordination stand out is the utilization of vibrant yellow shades.
Those who rely on this palette to decorate with a red couch should refrain from going overboard with yellow. A few bright lemony-hued throw pillows placed on the chair will usually do the trick.
10. Dark teal with complementing cream
Green shades are usually associated with nature, and teal is no exception. This deep color brings freshness to your interior design while adding a sense of the dramatic to spice things up.
Combining teal with velvety dark red couches will also give you a luxurious living room that'll make others green with envy. You can select teal pillows for the sake of cohesion or rely on white ones for an exciting color splash.
Above all, don't forgo a creamy area rug – it'll add more dimensions and interest to your room.
11. Green plants
Red and green are opposite each other on the color wheel, so it's no surprise how visually striking a room can be if you pair these two shades together. And while you're at it, why not invite nature inside by including a few lush foliage as well?
While any houseplant will lend your scheme a delightful breath of fresh air, tall or long-leafed ones will be the best choice. Notable examples include palm plants such as Areca, Parlor, Yucca, or Majesty.
12. White with splashes of black
For an effortless modern color scheme for the red couch, consider a pristine white room with accents of black. As white color curtains go with red couch, you can pick this shade for both the wall and draperies.
Usually, white floors and dark gray rugs would be my go-to choice for this particular color scheme. That said, I can't deny how appealing a combo of dark hardwood floors, light gray rugs, and white coffee tables will look along with white walls.
13. Rustic exposed bricks
Who says you have to stick to painted walls? Exposed bricks with their rustic charm can offer visual interest as well. The beauty of this scheme is that the bricks don't have to look uniform; they can vary drastically in hues for more diversity.
You don't necessarily have to leave all four walls exposed; if anything, I find this scheme works best when the rustic bricks are used as an accent. This way, the red sofa will be the focal point. Use framing LED lights to further emphasize your centerpiece.
14. Sky blue walls and geometric shapes
Red couches can also fit in a retro decor style, especially when paired with a shade like sky blue. While bright and vibrant, this dreamy shade doesn't clash with the bold red, making it a must-try combination for people who like something more colorful.
Sky blue's coolness also tones down the intense red, bringing a sense of balance. Consider jazzing up the scheme with a golden metallic lamp and a matching rug as shown in our picture.
Other than that, you should incorporate geometric shapes around the room. The easiest way is to add color blocks via geometric shapes, such as decorative patterns in pillows. Vintage light bulbs casting yellow lights are also another way to amp up the retro vibe.
Frequently Asked Questions
1. How can I tone down a red couch?
You should go for neutral shades, such as cream, gray, or white, and avoid bold colors. Also, paint the wall with a tone less intense than your sofa for visual harmony. Some black throw pillows can also considerably tone down the chair.
2. Is red couch a good idea?
If you're second-guessing yourself because you're struggling to find a good match for red sofas, rest assured—there's nothing wrong with choosing this color furniture.
However, it should be noted that red is a strong color, which can make finding the right palette somewhat challenging. Also, as a sofa is supposed to be used for years, it'll pay to consider carefully if you'll eventually find this warm shade too overwhelming.
3. How to decorate around a red couch?
Other than the right color scheme, decorative elements are also essential for creating the ultimate living room with a red couch. Here are a few ideas to decorate around a red couch:
Oversized wall It doesn't have to feature too many details. A solid color block, such as white and red, will do.
Place a different-colored sofa on the opposite side of the red one. Both bright and neutral shades will do. Abstract wall art is also an excellent choice.
Instead of the multicolored rug, you can also go for a colorful elevated platform.
Hang various tapestries around the couch.
Switch to bright red electric cords. Note that the wires should be placed neatly – you can use adhesive hooks to keep them tidy.
Go for decorative pillows with different colors and patterns.
Place free-standing lamps on two sides of the couch.
Incorporate more texture, be it from carpet, woodenware, or accent pieces.
Conclusion
There you have it – all the best color scheme for red couch. For a modern scheme, neutrals will be the best choice. Vibrant hues like yellow can also work, provided that you tread lightly; too much of this bright shade can feel overwhelming.
When picking color palettes, pay attention to lights as well. Does your room have little access to natural light? If so, a dark scheme mainly consisting of black and gray may seem too intense and gloomy.
Hopefully, this guide has helped you find the perfect choice for your living room. Let me know in the comment how the color scheme works for you.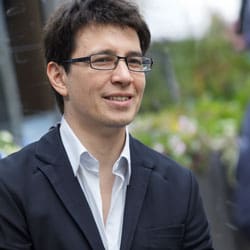 As a 3-year architect, my integral tasks have always created beautiful pre-design for many construction projects. I have been a part of the process of designing, planning, and developing buildings. And to bring such experiences into establishing Arthitectural is another dream comes true.