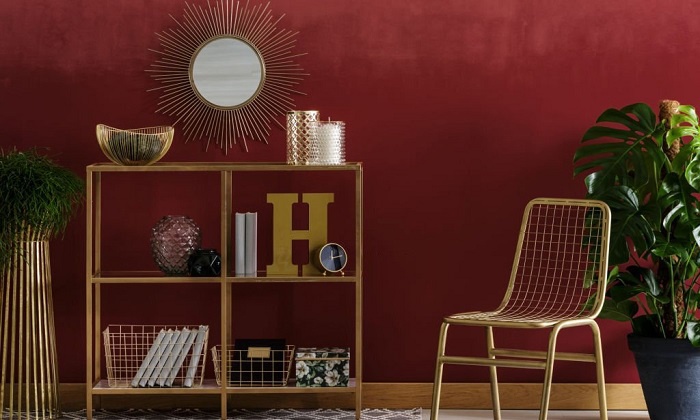 Derived from the hues of a famous wine from France's Burgundy region, the color burgundy is a deep brown shade with red and purple undertones. As burgundy exudes an aura of sophistication and timelessness, it's often associated with power and wealth.
With how refined and elegant this reddish-brown shade looks, you'll need to select colors that go with burgundy so as not to ruin the aesthetic. In this article, I'll recommend TWELVE burgundy complementary colors for the perfect combinations.
Twelve Burgundy Matching Colors You Need to Try Out
Thanks to its deep dark tones, burgundy always captures the eyes and allows lighter colors to pop. The color has such an impactful presence that it can set different moods, from lighthearted playfulness to a more serious and regal bearing.
1. Burgundy And Black
The perfect match for anyone with a flair for the dramatic, black burgundy is a combo that bespoke style, fashion, and confidence. As black gives off a mysterious and authoritative allure, it will add contrast to the softer and more elegant burgundy.
Even only a dash of the dark color against the rich burgundy can help you achieve an exotic vibe to stand out from the crowd. Although the pairing is perfect in minimalist settings, go wild and throw in white patterns like polka dots to show off your boldness.
As far as clothing colors go, neutral shades such as black are the best match with burgundy shirt. It's impossible to go wrong with a combo of wine shirts and black pants/black dresses.
2. Burgundy And Gray
When you don't know what clothing colors look good with burgundy hair, a neutral shade like gray is your safest choice, for it matches virtually any skin tone. As long your outfits are tailored and immaculate, you can definitely rock the look.
Dark gray can also fit in nicely with most burgundy paint color schemes. When placed against darker shades like charcoal gray, burgundy comes across as warmer and more inviting. This color pallet sets up the ultimate mystifying yet calming ambiance.
Should you pick gray for wall colors, it's better that you avoid light gray. Although the lighter shade is still undoubtedly pleasing, this cool hue can clash with the warm tones of burgundy, thus making it harder for the wine color to stand out.
3. Burgundy And Pink
Romantic souls will find that pink is among the top colors that look good with burgundy. By blending feminine pink with the rich colors of burgundy, you'll manage to strike that sweet balance between dreamy softness and stylish maturity.
However, bear in mind that not every shade of this color matches with burgundy. Pink with too bright undertones, for example, can be a poor combination. On the other hand, dusty pink throw pillows or drapes would pair nicely with a deep burgundy sofa.
Explore more: What colors go with pink and burgundy?
4. Burgundy And Gold
Perhaps there's no better burgundy matching colors on the color wheel than gold accents. Gold makes a worthy match for burgundy because it also denotes grandeur and wealth. When put side-by-side, burgundy and gold look incredibly luxurious.
Considering how both burgundy and gold are warm colors, be careful when mixing these two unless you want them to overwhelm each other. I'd suggest slipping in a few colors such as mustard yellow, ivory, dark wood, or white to balance out the design.
Regal golden streaks also go well with burgundy weddings. This bold color scheme is ideal for winter or fall weddings. Use burgundy as the main theme and add gold accents in different places such as golden accent chairs, cutlery sets, candleholders, etc.
Read more: List of colors that go well with gold.
5. Burgundy And Purple
Are you unsure as to what colors accent burgundy? Purple is your answer. While they might share similar undertones, burgundy and purple color combinations are still such an eye-catcher that they'll instantly put you under a spell.
Similar to this wine-inspired hue, purple is another rich color closely associated with luxury and nobility. Try pairing burgundy with different shades of purple for the ultimate regal look that is impossible to rival.
6. Burgundy And Teal
Burgundy and teal might be on two different ends of the color wheel, but this doesn't mean they can't make a fascinating pair. Suffice to say, and it is thanks to the bluish green's unique shade that the lush red undertones from burgundy can stand out.
What I like most about this combination is that it's unlikely that these two colors will overtake one another. You can place several pieces of teal-colored furniture in a burgundy room, and the resulting aesthetic is still a guaranteed success.
For more color variations in the room, don't hesitate to sneak in a few occasional streaks of emerald green or forest green by putting in some botanical. A touch of brass décor also makes a nice addition to the overall burgundy paint color schemes.
7. Burgundy And Orange
Surprising as it may sound, orange is indeed a color goes good with burgundy. The pairing might seem strange at first, but you can't deny the allure that comes with its cheerful vibrancy. This is, without a doubt, a match made for free spirits.
Why does this color combo work so well? As orange is a mix of yellow and red—the main undertone of burgundy, it blends well with the luscious reddish brown. Try placing burgundy pillows on an orange sofa, and behold how seamlessly they fit together.
8. Burgundy And Red
For an outfit that will certainly turn heads, mix burgundy with a hefty amount of red. While primary colors do somewhat offset the burgundy, it's what makes this combo so mesmerizing. This dynamic matchup is a must-have in your fall wardrobe color palette.
9. Burgundy And Beige
If you prefer warmer and lighter paint colors that go with burgundy, you certainly need to consider beige. As beige is a neutral color, pairing it with a visually striking hue like warm burgundy will make the perfect color combination for your home decor.
To make the color scheme work, pick beige as the main star and burgundy as the complementary color. Furniture or accessories with burgundy accents such as burgundy curtains, sofas, throw pillows, oriental rugs, etc… will add a nice contrast to the lighter shade.
10. Burgundy And Blue
In the color theory, harmony is of utmost importance; and there's no doubt that blue and burgundy set up a pleasing consonance. The cool colors add contrast to the rich hue of burgundy, bringing a dreamy appeal to the living room, bedroom, or dining room.
Generally, navy blue accessories go well with burgundy pants. The dark shade of blue, when paired with the color burgundy, will help you pull off a laid-back yet immaculate look.
11. Burgundy And White
To add a focal point of visual interest to a white room, use burgundy as the accent color to the white walls. Throw in some light fixtures to enhance the room's bright and vibrant look. This color combination will work even better when sprinkled in some navy blue.
Another way to approach this color scheme is going for a burgundy oriental rug, which will add depth to the wall colors. These contrasting shades are exactly what you need to give your interior a modern and timeless vibe.
12. Burgundy And Brown
For another color matchup that exudes timelessness, combine burgundy with brown. Wood tones or brown leather, for example, would highlight the brown notes in burgundy. When combined, these two colors create a charming and cohesive look. Also, check this article to find more examples of colors that go with brown leather furniture.
As brown is considered to be a warm color, it can also make burgundy feel cozier and warmer. To up the appeal of an interior with this color scheme, some lush green plants are absolutely necessary.
Conclusion
Overall, burgundy is a regal and timeless color that blends superbly with many shades and tones. It works well as both the main theme and a complementary color, allowing for several eye-catching combinations for interior design, clothing colors, etc…
What's your favorite colors that go with burgundy? Do you have any other fun and exciting color mix-and-match in mind? Let me know in the comment below.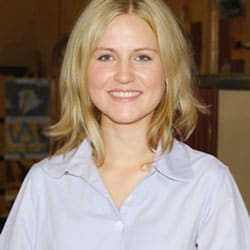 Hi, I am Roseanne Jones, an aspiring home designer that wants to make you feel more at home with your new house.With nearly five years of redecorating old residents and arranging new ones, I am confident that I can give you the best advice on your lovely place.