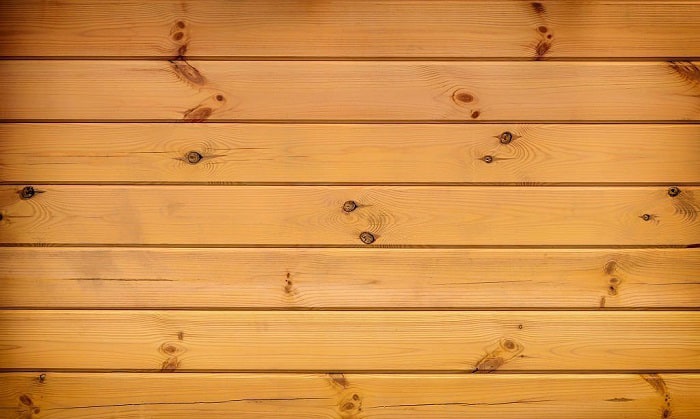 One of the most beautiful woods in the world is known as knotty pine wood. If you're wondering what are the colors that go with knotty pine, this article will show you 7 colors best paired with knotty pine.
Knotty pines can be designed well depending on what final output you are looking for and what type of knotty pine you want to use.
Remember the most important rule in using knotty pine: traditional knotty pine goes well with warm shades, and contemporary knotty pine is best paired with cool colors.
What Colors to Pair With Knotty Pine
Knotty pine is an incredibly versatile material with various uses – from home building, interior designs, labeling, and even furniture making. It has been popular for kitchen and living room paneling since the 1940s, 1950s, and 1960s.
With minimalist design as a trend, knotty pine has become popular once more. More and more consumers and interior designers are decorating with knotty pine walls more frequently to achieve an instagrammable look and nature-friendly ambiance.
Despite its appealing warmth and peculiar appearance, choosing the right paint colors will make your decor alive. Here're some of the best picks.
1. White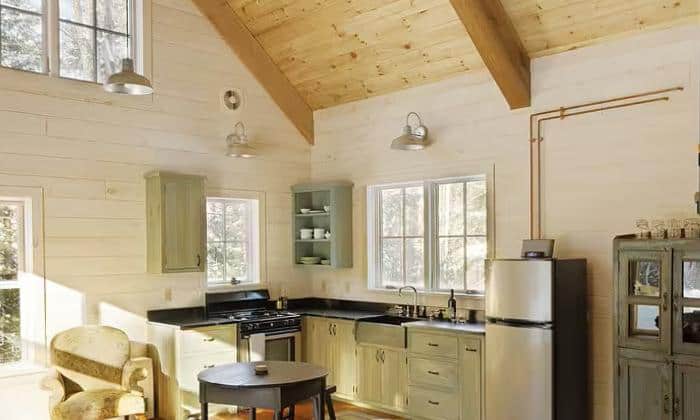 Since neutral colors coordinate naturally with the knotty pine, white color hugs the warm wood tones of the pines.
One of the living room knotty pine wall ideas that a designer can never go wrong with is creating a lighter, brighter look by pairing knotty pine walls with white trim.
2. Sage green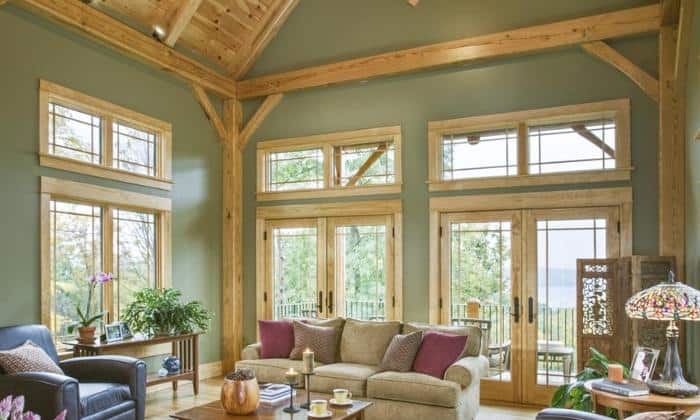 Pairing up sage green with a knotty pine is one of the ideal paint colors that go with a knotty pine ceiling. Sage green cools down the pine color and brightens up the decor, giving a fresher look and creating an attractive balance of harmony.
3. Country Blue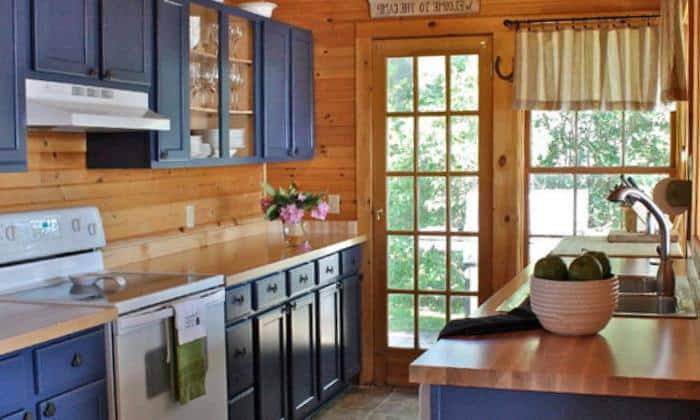 Knotty pine woods versatility easily supports contrasting color. One of the living room knotty pine walls decorating ideas suggests a brave pair of country blue and with knotty pine. This way, the weight of pine's features will be enhanced and boldly show off the pine in your living room.
4. Yellow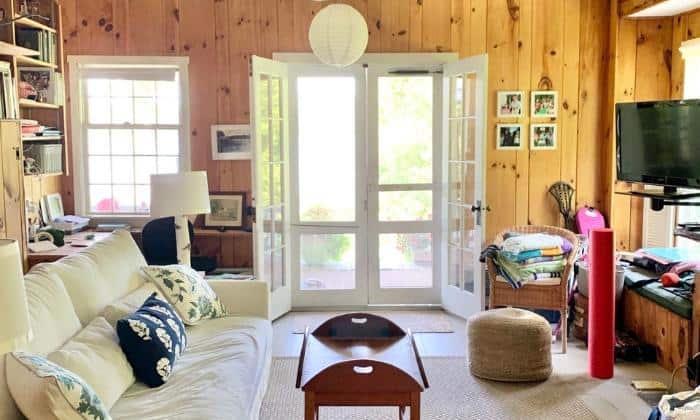 When looking for ideas for decorating a knotty pine cottage, you can never go wrong with yellow.
Yellow might be one of the bright hues that go well with knotty pine as it conjures up sunny days that are enthusiastic and upbeat.
This color gives a more feminine appeal by its softening influences to the knotty pine. It compliments light grey painted knotty pine walls also and gives you a feeling of transporting outdoors.
5. Black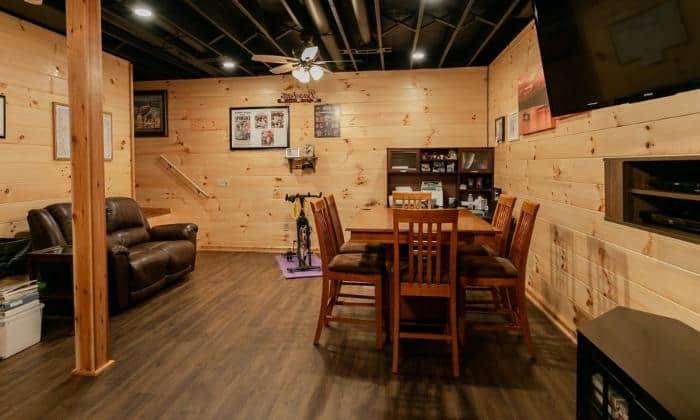 As you know, black is also a neutral hue, meaning it can get along with almost anything, especially with most wooden furniture hues.
With black, the knotty pine woods becomes a textural visual accent, making your pines the most decorative element in the space. Also, this is another great pair for light grey painted knotty pine walls as this combination will make knotty pine look modern.
6. Medium Green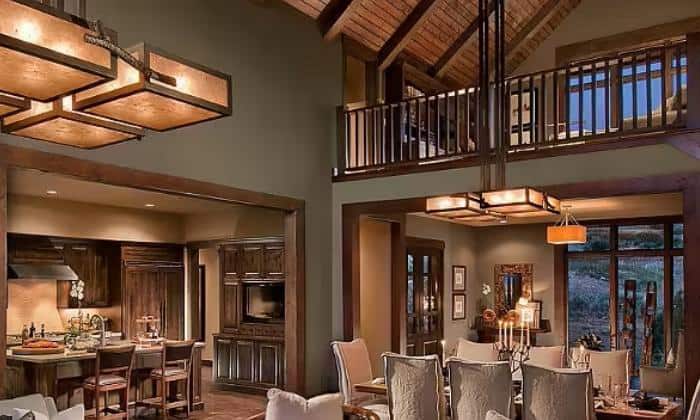 If complimenting the knotty pine is your main end goal, one of the knotty pine paint colors that go with pine wood is green.
Against a medium green, the warmth of honey-toned pine stands out nicely. This color can emphasize the wood's natural golden tones while providing a chilly contrast to counteract them.
7. Grey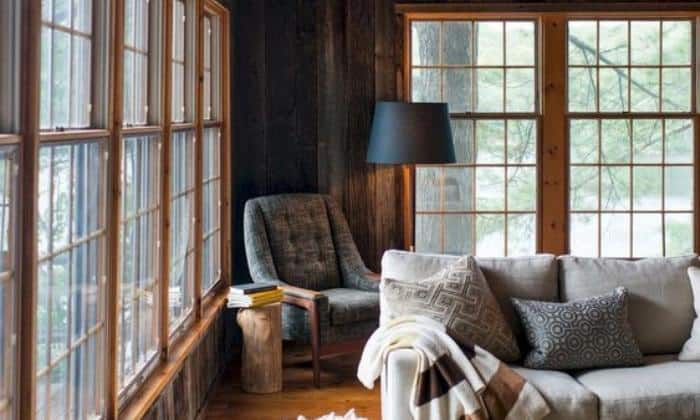 When you have a lot of wood in your area, its warmth may sometimes be too overwhelming. Therefore grey works extremely well with stained knotty pine wood to balance it out.
If you stay on the light side and use greys and greiges, the room will feel much more modern while still being cheerful.
Conclusion
Interior designing is an expansive expression of creativity. From knotty pine wall ideas to paneling, the designs are comprehensive. Therefore, there are a variety of colors that go with knotty pine. Just be fearless and creative in your choices, but remember, less is more.
In designing, the main objective is to make your house a home. Apply the color schemes here and see the before and after yourself. You will be amazed by how cozy your home can be.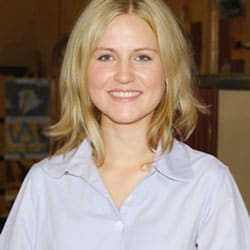 Hi, I am Roseanne Jones, an aspiring home designer that wants to make you feel more at home with your new house.With nearly five years of redecorating old residents and arranging new ones, I am confident that I can give you the best advice on your lovely place.