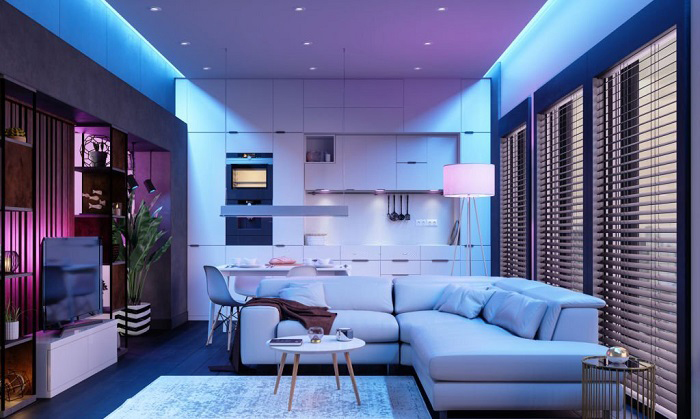 Your room should always be a place of optimum comfort. After all, it's where you spend most of your time outside work or school. With the addition of some cool items, you'll be able to transform your room into a little corner of paradise.
Regarding cool things for your room, your choice isn't just limited to tiny trinkets. Wall decorations, quirky lighting, photos of sweet moments, aromatherapy products, and greenery, … can all contribute to a better living space.
Amazing Things You'll Love to Have in Your Room
No matter your budget, you'll still be able to find suitable decorative pieces to jazz up your space. From cute accessories under $20 to more lavish stuff, here are some suggestions that will completely transform a room.
Cool Lights for Room
1. Lava Lamps
Lava lamps are perhaps one of the coolest things you can have for your room. This groovy item provides a calming sensation and an enchanting visual effect. Staying true to their names, lava lamps can get scorching hot, so be careful.
2. Galaxy Projector
An amazing fit for adult and teenage bedrooms alike, a galaxy projector will make you feel like you're floating among a million twinkling stars. With countless models of galaxy projectors available on the market, you can easily pick one that suits your preferences.
3. Moon Lamp
When a conventional bedside lamp can't quite attract you, maybe a moon lamp will be able to. Giving off a soft glow, this moon lamp is all you need to set up a pleasant ambiance. Who could've guessed that this dreamy lamp's price is usually under $20!
4. Firefly String Lights
Turn your room into a land of fairy tales with some string lights. You can hang these cool bedroom decorations as a gleaming curtain, or you can use them as wall decorations. Whatever you do, it'll surely give your space a magical feeling.
5. Photo String Lights
Sometimes, using string lights as wall decorations might not be enough as a statement of your style and personality. If that's the case, attach some photo clips to the lights. It'll remind you of your fondest memories, which might help you get through tough times.
6. Firefly Table Lamp
Good news—you can enhance the magical aesthetics of the fairy string lights with a firefly table lamp. Although its lighting quality might not be bright enough to let you read anything, this lamp's soft glow creates the perfect ambiance to lull you to sleep.
7. Luminous Sticker Stars
Luminous sticker stars might be cheap stuff, but they'll shine with beauty comes nightfall. Get creative and combine as many colors and designs as you want for an absolutely charming replica of the night sky.
8. Scented Candles
Beautiful candleholders can't be missing candles. Aside from their soothing effects, these cool bedroom accessories can bring about a fanciful and romantic vibe. Definitely worth consideration for those trying to spice things up in the bedroom.
Read more: Ways to light a candle without a lighter and tips to wrap candles for gifts.
9. Edison Hanging Bulbs
The retro vibes from Edison bulbs are perfect when you want something reminiscent of the distant past. Their vintage charm will blend in nicely with an industrial flair. With their unisex appeal, Edison hanging bulbs are perfect for guys and gals alike.
10. Neon Signs
For a reminiscence of Cyberpunk vibes, some flashy neon signs are absolutely necessary. They serve as bold and playful accents to elevate your room's design. An irrefutably striking focal point, neon signs are a blend of nostalgic and futuristic elements.
Cool Decorations for an Aesthetic Atmosphere
1. Floral Wreaths
Wreaths shouldn't be reserved for the holiday season only. Transform your room into an invigorating space right today with a colorful floral wreath. It will make a great decoration for your bedroom, living room, hallways, or even your private study!
2. Aromatherapy Diffusers
There's hardly anything better than an aromatherapy diffuser when it comes to cool gadgets that can impart a tranquil ambiance. The soothing aromas will certainly ease your moods and make it easier to fall into a blissful sleep full of sweet dreams.
3. Accent Chairs
A perfect cross between fashion and functionality, accent chairs arrive in various designs to fit in with every decoration style. They're an essential accessory for a cozy corner, where you can unwind or strike up a casual conversation.
4. Rope Baskets
When you feel your room is a bit too plain, some cool room accessories like rope baskets will bring about more texture. Coming at an affordable price, these decoratives are an ideal place to put away your knick-knacks, thus keeping your place clean and tidy.
5. Throw Pillows
The best thing about throw pillows is that they can serve both functional and aesthetic purposes. They add delightful color pops and make your room seem more casual. Also, the pillows can provide support to your arms, back, or neck so you can stay comfortable.
6. Macrame Wall Decors

Fans of Boho style will surely find Macrame wall decors a must-have. The beautiful intricacies of the woven ropes make Macrame a charming centerpiece. Additionally, this wall hanging adds texture to your place and makes the room seem more down-to-earth.
7. Rattan Mirrors
Another essential accessory for a Boho charm, rattan mirrors instantly lend flair to your design scheme. The complex pattern on the mirror frame is a mesmerizing eye-catcher, and the reflective surface will amplify light sources to brighten up your room.
8. Woven Macrame Hammocks
When your room is bathed in natural sunlight, don't hesitate to add a hammock so you can have a place to relax and relish the sunlight. Although you can pick any hammock style that suits your liking, Macrame products are the best fit for an authentic Boho look.
9. Laundry Hampers
Avoid dull plastic hampers at all costs. Instead, go for one that will suit your interior design. For instance, a Boho scheme will require chic hampers. Nursery designs, however, tend to gravitate towards colorful models with animal-based motifs.
10. Dreamcatchers
Regardless of whether you believe dreamcatchers can ward off nightmares, there's no denying that they look pretty on your headboards. These whimsical cool bedroom accessories can elevate a room's ambiance and add a cohesive look to a Boho design.
11. Chunky Knitted Blanket
A chunky knitted blanket is a fantastic thing to get for your bedroom and living room, especially in wintertime. The cozy blanket provides a perfect place where you can seek refuge from the cold. What's more, its unique texture will certainly draw the eyes.
12. Hexagon Honeycomb Shelves
Organize your room with a set of hexagon honeycomb shelves. This fashionable piece offers plenty of space for you to store your books, pictures, decorative plants, and other cool gadgets. Style the shelves however you like for the ultimate wall decorations.
13. Floating Corner Shelves
If your place is too small for large, extravagant shelves, then a tiered corner shelf might be what you need. Although it doesn't take up too much room, a low-profile corner shelf still offers plenty of space to put away your books, planters, picture frames, trophies, etc.
14. Perpetual Wooden Calendar
If you're looking for some cool gadgets as centerpieces to your home office, perpetual wooden calendars might be up your alley. Aside from helping you keep track of the date, these creative cool things can instantly add style to even a plain decor.
15. Candle Holders
Candle holders are an easy way to bring elegance to your interior design. Considered to be one of the must-have cool bedroom accessories, candle holders come in many sizes and styles, from minimalist fun sizes to lavish and magnificent candelabra.
16. Decorative Succulents
Being a plant parent is no easy task. Fortunately, you don't need a green thumb for your baby succulents to thrive. Anywhere these resilient plants go, a bright pop of color will follow. If possible, pick succulents in a transparent glass planter for extra style points.
17. Dried Flower Bouquet
What if you don't trust yourself with plants, including succulents, but still want a touch of floral in your room? A dried bouquet will be your answer. Long lifespan aside, a bouquet of dried blooms will still breathe life into a room with its lovely color pops.
18. Jewelry Stands
Flaunt off your jewelry while keeping them organized with a jewelry stand. There's no denying that the sophistication that comes with a jewelry stand is instantly noticeable. This is exactly what you need for the room to feel refined and classy.
19. Wall Decal
Decorations don't always have to be expensive. Even cheap stuff like wall decals can still add artistic flairs to your room. These decorative pieces usually cost under $20, but the design can range from inspiring quotes to colorful floral and fauna paintings.
20. Suncatchers
Anyone fascinated with kaleidoscopes will find suncatchers a nice addition to their home. When bathed in sunbeams, these cool room accessories will cast a captivating iridescence. Rumors have it that suncatchers can bring positive energies too.
21. Tapestry
Tapestries are one of those creative cool things that most people don't expect to cost under $20. However, these seemingly luxurious decorative pieces are surprisingly inexpensive. They're the ultimate substitutes when you can't afford wallpapers.
22. Incense Waterfall Burner
If you're having trouble getting into yoga or meditations, maybe what you're lacking is an incense burner. The soothing scents will calm you down and boost your mental focus. What's more, the leisurely flow of incense smoke is undoubtedly a great sight to behold.
23. Tabletop Fountains
Another way to bring serenity to your home is with tabletop fountains. There's something oddly therapeutic about the sounds of trickling water. These hypnotizing sounds can easily put you in a trance, making tabletop fountains perfect for meditation.
24. Rugs
Although rugs might not be the first thing to catch your attention, they're essential in reinforcing a cohesive feel to your interior design. They might be somewhat expensive, but their textural appeal will provide more accents and coziness to any living space.
25. Retro Speakers
To form a uniform look with the Edison bulbs, you might need some retro speakers. The vintage ambiance from this combination is perfect for lounges or home bars, where you can sip a buzzy drink and listen to soft background music from the retro speaker.
26. Vintage Clocks
A vintage clock will match seamlessly with Edison bulbs and retro speakers. When combined with classic items, vintage clocks aren't simply just cool stuff for your room, but rather an essential accent piece of an alluring design scheme.
Cool Devices for a Place of Fun
1. TV Backlight LED Strips
Install some backlight strips behind your TV to enhance its modern charm. Available in many colors, these LED strips can ease eye fatigue for people who watch TV with their lights off. In addition, the light strips can be applied to bookshelves and mirrors as well.
2. Sound Systems
TVs alone can't provide the perfect viewing experience. Without a decent sound system, even the most intriguing movie can seem lackluster, thus ruining the entertainment. This is why you'll need these cool gadgets for the most immersive viewing experience.
3. Video Game Console
Complete your entertainment system with a game station and consoles. While video game consoles aren't much in terms of decoration, they're still cool bedroom accessories that'll turn your space into a little haven.
Conclusion
Picking cool things for your room isn't just simply about buying whatever catches your eyes. Rather, it's about selecting items that blend well with your interior design scheme.
I hope this will help you in your search for cool room accessories and decorations. Share this article with your friends and family so they can have a cool and trendy room too.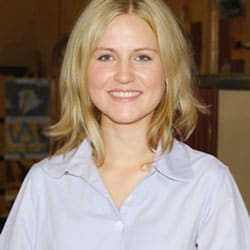 Hi, I am Roseanne Jones, an aspiring home designer that wants to make you feel more at home with your new house.With nearly five years of redecorating old residents and arranging new ones, I am confident that I can give you the best advice on your lovely place.