To light up your room and have some fresh air, we have windows in almost all the rooms in our house- from the kitchen to the living room, or even in our comfort room. Most of us dress a window with curtains to cover these windows for a little privacy and to obscure those unpleasant spaces in our home.
But what if you get tired of those boring curtains?
Window treatments don't have to be the same plain old curtains. This article will show you different curtain alternatives. Read on!
Alternative Curtain Options
Different curtain ideas and styles are available, but if you want to spice things up, here are alternative window coverings you can try.
1. Roller Blinds
You can install roller blinds if you are looking for alternatives to curtains for windows. It is not only creative but also a space-saving curtain substitute. Mostly, they are made of polyester, PVC, vinyl, or wood.
Provides a lot of privacy
Allows natural light to pass through
Easy to use and install
There are lots of models and shapes, including horizontal and vertical blinds.
Can be cleaned easily with less dust.
A permanent curtain does not allow quick change
Replacing this will be costly
2. Decorative Beads
Hanging beads in your windows is one of the DIY window coverings ideas you can try if you like to create an unconventional and eccentric look. Aside from its fantastic look, you can also have fun doing it, giving your home a dreamy atmosphere.
You just need to choose either translucent beads or multicolored beads and put them on a string at your desired length, and hang them. You can also purchase a ready-to-install product without assembling the beads yourself.
Allows easy customization with unique color choices
Offers vintage and retro vibe to the rooms
Does not provide enough privacy
Time-consuming when you want to assemble and DIY
3. Shelves with multiple plants
If you are looking for something green, putting plants on your shelves that will cover up your windows is a good idea.
It is very creative and environmentally friendly since you don't need to buy anything. Just choose your favorite tiny plants and succulents and put them on your shelves. Don't forget to water them regularly.
Allows natural light to pass through
Lets you display your favorite plants and flowers
Easy to customize the shelf in your desired size and pattern
Might look cluttered in a small room
Takes effort to care for the plants
4. Stained Glass Windows
One of the alternative window coverings widely used is stained-glass windows, which often appear in churches. Stained-glass windows are not just window curtain alternatives but are considered art paintings with light. Aside from that, it gives your home a translucent effect.
Using a stained-glass window is a unique way to spice up your window while giving your home an elegant, vintage ambiance.
Elegant and classic window treatment alternatives
Visually attractive for a contemporary space design
Diffuses natural light for your room
5. Macrame Hanging
Homes nowadays incorporate bohemian decor for a more elegant and modern look. Macrame decorations compliment the bohemian design.
Macrame will be an outstanding choice for window treatment alternatives. They are fun and funky unusual window treatments that are handcrafted and look so effortless. It will cover your window without making it look overdone.
Compliments bohemian decor
Available in shops and can be handcrafted to meet your taste
Enhances your mood
Requires good care as it can attract dust
6. Burlap Window Panels
A burlap window panel is one of the cheap curtain alternatives that you can use for a more countryside vibe in your home. Since it is reasonable, you can find it easily in craft shops.
The use of this fabric is limitless and very creative. You can quickly work with burlap fabric even if you are not an expert, as it is trendy and can work with whatever design and purpose you like.
Can be found easily
Available at a reasonable price
Allows enough light to brighten your room during the day, yet not too dark during the night
Offers good privacy
Has minimal design, not every eye-catching
7. String Lights
If you like windows without curtains, you can give string lights a try. It will provide you with a romantic and magical ambiance that will relax your mood after a long day.
This string light will make your windows glow and feel warm while maintaining excellent visuals and entertainment for you and your guests.
You can use these lights in shared spaces in your home, like the living room and kitchen. Although some people really like it in their bedroom for an enchanting and whimsical effect.
Gives your room a magical mood
Fun to decor
Among the cheap ways to cover windows
8. Hang Lace Fabric
Hanging lace fabric is one of the window treatment alternatives that can give your home a soft and sophisticated look.
Lace is uniquely and beautifully embroidered by hand or sometimes using a machine. Because it has unique patterns, most of the time, it shows luxury, making your retro-themed house more elegant.
Has diverse design for an elegant look
Never goes out of style
Diffuses light beautifully in your room
It is lightweight and rather affordable
Prone to damage when used regularly
Takes effort to care and wash it
9. Aluminum Screens
To give windows privacy without blinds, using aluminum screens will do the work for you. Aluminum screens are strong and functional for your home.
Among metal screens, aluminum screens are commonly used since they are durable and can brighten your room while giving you enough privacy.
Allows natural light to pass through
Rather durable and long-lasting, thus cost-efficient in the long run
Gives enough privacy
Harder to install than blinds
10. Patterned Frosted Glass
When finding ideas for windows instead of blinds or curtains, using patterned frosted glass is a great choice. This curtain alternative is a film laid on the glass to give you privacy, especially in the bedroom and bathroom areas of your home.
It is not just your window that benefits from the frosted glass; you can also use it for sliding glass doors. This patterned frosted glass is a unique way to cover and add beauty to your windows and sliding glass doors.
Allows natural light to pass through
Available in a variety of designs and geometric patterns.
Can be touched up depending on your preference
Provides privacy
Make the room brighter and fresher
Takes some time to install
Frequently Asked Questions
What can we use instead of curtains?
If you get tired of using curtains to dress up your windows, there are a lot of alternatives to blinds and curtains that you can try.
Instead of using curtains, you can use roller blinds, decorative beads, plant-filled shelves, stained glass, or you can hang macrame.
Aside from that, burlap window panels, string lights, lace fabric, aluminum screens, and patterned frosted film are good choices to dress up your windows and glass doors.
How can I cover my window for privacy without curtains?
In most cases, your most loved curtain feels so open. Luckily, some window curtain alternatives can provide you with privacy while still giving the maximum amount of light into your room.
All you need to do is put up a privacy screen, hang objects to block the view, and put some objects like your plants or books.
You can also try using frosted glass or stained glass and hang your macrame too.
Is it OK not to have curtains?
Using curtains will never go out of style, but no worries, it is acceptable to go bare.
Here is when you need no curtains:
If the view is too good to hide when there is something beautiful to look at outside your window.
When little natural sunlight enters your home.
When you don't have neighbors that will burden your privacy
When your window is beautifully made and handcrafted
The reason for not having curtains depends on your preference and style. If you are comfortable with your bare window, then go for it.
Conclusion
Different curtain ideas are available online to give your windows a new look. However, you no longer have to cover and dress your windows with traditional curtains.
Listed above are various curtain alternatives you can try at home. From something minimal to a whimsical curtain substitute, we've got you covered.
Simply follow your instincts and select the concept that appeals to you. Do not be afraid to try something fun and funky for your windows.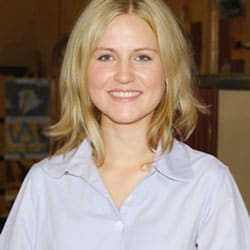 Hi, I am Roseanne Jones, an aspiring home designer that wants to make you feel more at home with your new house.With nearly five years of redecorating old residents and arranging new ones, I am confident that I can give you the best advice on your lovely place.