A scented candle is a formulation of wax and fragrance oils, essential oil, or natural oils combined. These are popular for their aromatic and exquisite fragrance, which you can use on any occasion.
The sense of smell is one of our senses that impacts the brain, like how scents are said to have a connection to memories. It will most likely affect our mood.
That's why candle scents have many types, kinds, and advantages, depending on what function you want them to do. So, for more information about it, here is a list of different types of candle scents.
Different Candle Scent Types: The Perfect List of Candle Scents for You
Finding the perfect candle scent would take time without any basis or recommendations from someone. With candle scents having a wide variety of options, I'm here to help you with what you need. Take a look at these candle scent and their meanings.
1. Aromatic Scent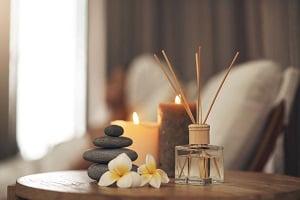 These types of scented candles are also for aromatic therapy. This therapy is an ancient way of reducing stress and gaining focus and energy. According to research, this has the same effect as meditation.
Here are some of the aromatherapy scents for you to consider:
Lemongrass
Lavender
Eucalyptus
Jasmine Oil
Rosemary
Citrus
Sandalwood
Cinnamon
Vanilla
Peppermint
You can put these scents in the bedroom or reading room where you go to relax.
2. Earthy Scent
Earthy scents give you an outdoor type of smell – the soothing and relaxing feeling when you go into nature to unwind and also popular when doing yoga. Here are some of the earthy candle scents list:
Balsam
Lemongrass
Eucalyptus
Lavender
Musk
Frankincense
Patchouli
Fir
Myrrh
3. Citrus Scent
Citrus scents always give us a deep and refreshing feeling when we smell them, which is suitable for any room. Citrus includes the aromas; of lemon, orange, grapefruit, bergamot, and lime.
4. Exotic Scent
Exotic smell means a unique and distinct scent – usually candle scents combinations. Exotic scents may vary to a particular person, so this scent has many options.
List of Common Exotic Scents;
Sandalwood and Vanilla
Jasmine and Rose
Cinnamon and Clove
Coconut and lime
Mango and Papaya
5. Floral Scent
Floral is one of the most commonly used scents in candles, air fresheners, soaps, and many more because we all know flowers smell divine, which makes them popular.
List of Floral Scents
Rose
Lavender
Lilac
Geranium
Gardenia
Chamomile
Jasmine
Calendula
Peony
Ylang-ylang
6. Fruity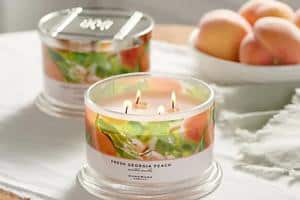 This scent smells like fruits which are sweet, refreshing, and fun. Fruity scents are separate from citrus since it focuses on another solid scent. And these are the popular fruity scents:
Peach
Strawberry
Apple
Apricot
Cherry
7. Fresh Scent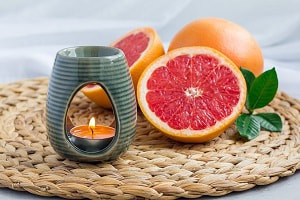 This scent smells clean and pleasantly good. Their airy and bright feel is commonly used in bedrooms and kitchens. Here are examples of fresh scents:
Rosemary
Lime
Bergamot
Eucalyptus
Grapefruit
Lemongrass
Citronella
Tangerine
Sage
8. Gourmand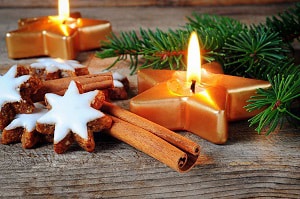 This gourmand scent is a scent infused with food aromas that take you back to those savoury and delectable fragrances. So, anything you eat or drink can most likely be a gourmand scent.
9. Masculine
A scent to represent masculinity – a combination of spicy, smokey, and woody. Here are some masculine candle scent names:
Leather
Tobacco
Cedarwood
Sandalwood
Musk
Vetiver
Patchouli
Cinnamon
10. Sweet and Spicy
An evocative scent with a little spice kick; others may consider it an exotic fragrance. These scents are a good combination of essential oils to warm you up in your home. They are best used on family occasions or in time for winter.
List of Sweet and Spicy Scents:
Cinnamon
Honey
Sugar cane
Amber
Vanilla
Clove
Anis
Pepper
11. Woody
These are scents derived from plants and trees, similar to earthy aromas. A cosy, calming, and adventurous feeling of being outside in the woods. Perfect for late-night drinks or just chilling in the living room.
List of Woody Scents
Juniper
Sandalwood
Fir
Balsam
Pine Wood
Patchouli
Willow Bark
Oak
Walnut
There you have it, a list of different scented candles just for you. But I got you if you're looking for more straightforward and basic kinds of scents. Take a look at these primary scents.
Frequently Asked Questions
Basic Candle Scents: What is the most popular candle scent?
As adored by many, vanilla is such a wonderful fragrance. As for myself, who isn't too much of a fan, I can't deny that vanilla is pretty good since it is mostly on food and perfumes—one of the classics.
Also deemed the most popular candle scent in the world because of its pleasant smell.
A fruity and refreshing smell that you can indulge in. Best to use in the autumn season. Like vanilla, apple is a typical fragrance in other products like soaps or air fresheners.
Soothing and relaxing vibes are what lavender scent is. One of the aromatherapy scents – helps with sleeping problems and headaches, reduces anxiety, and is a natural bug repellant.
Cinnamon captivates you with its spice and savoury smell. Besides this, it has mental benefits that are perfect for students studying and memorising.
Menthol scent is known for its soothing and cooling effect. Best used for nasal and chest congestion.
Aspen is under the category of earthy and woody scent. Because of its outdoor and nature-like fragrance. Best for those who like going out and hiking.
The lemon scent is also one of the classics and the go-to choice for its refreshing and citrusy fragrance. No one can resist this kind of scent.
Rose is one of the most popular scents under the category of floral scent. Since actual roses are aromatic, their essential oils are best for candles and other products.
A mixture of fresh, sweet and slightly citrusy. A fragrance best for those who want to liven up the house.
There you have it, scented candles flavors for you to choose, indulge in and enjoy at the moment, from categories, lists, and favoured to common scents that you may easily find at any market.
But if you want to make your scented candles more memorable and have the time, you can make Do It Yourself (DIY) scented candles. So, here is a list of fragrance oils you can use.
Different Kinds of Fragrance Oils for Candles
Amber
Lavender
Bergamot
Cedarwood
Chamomile
Cinnamon
Eucalyptus
Frankincense
Geranium
Hyacinth
Jasmine
Marjoram
Lemongrass
Oudh
Orange Blossom
Patchouli
Peppermint
Rose
Rosemary
Sandalwood
Tea Tree
Ylang-ylang
How Many Different Scents of Candles Are There?
According to the National Candle Association, there are more than 10,000 different kinds of candle scents in the United States. So, you may assume that quantity is ten times more if based worldwide.
How Do You Pick a Candle Scent?
The first thing you need to do is know your candle scent. Next, based on that understanding – does it match your preference or current mood? Lastly, you may compare it with the season you are experiencing right now.
Where Can You Place Scented Candles?
Even though you can place your scented candles wherever you like, there are the best and right spots where you should place them. Here are five areas for you to pick.
Living Room
Bathroom
Kitchen
Bedroom
Storage Room
Conclusion
Choosing the right candle among many different types of candle scents is just mainly based on your preference, mood or what kind of ambience you want to experience. It may be for personal relaxation, health issues, or other reasons you can think of.
Since I already provided a bunch of candle scents lists, their meaning, and benefits, it is up to you what to choose. I hope you have a good time enjoying your chosen candle scent.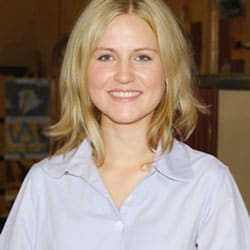 Hi, I am Roseanne Jones, an aspiring home designer that wants to make you feel more at home with your new house.With nearly five years of redecorating old residents and arranging new ones, I am confident that I can give you the best advice on your lovely place.