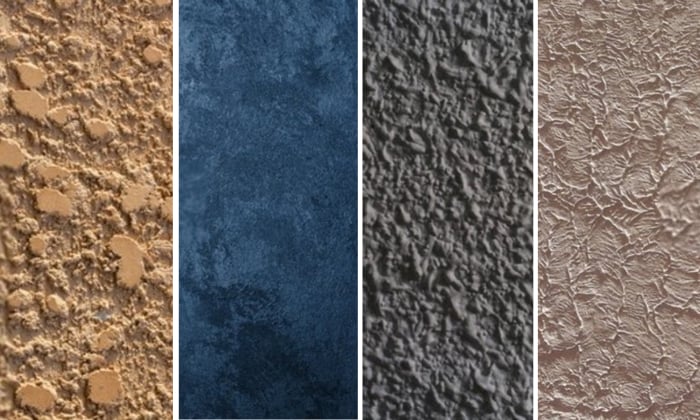 Modern trends have preferred flat, blank walls and an emphasis on color to bring a space together, but putting a distinctive wall texture, or even single interior details may give uniqueness to your house that a color choice cannot. Several ways may provide your wall with the texture it requires to become more appealing.
If you plan to perform the texturing process by yourself, you will need as much information as possible on wall textures. Therefore, this post will present ELEVEN different types of wall textures and the strategies used to create them.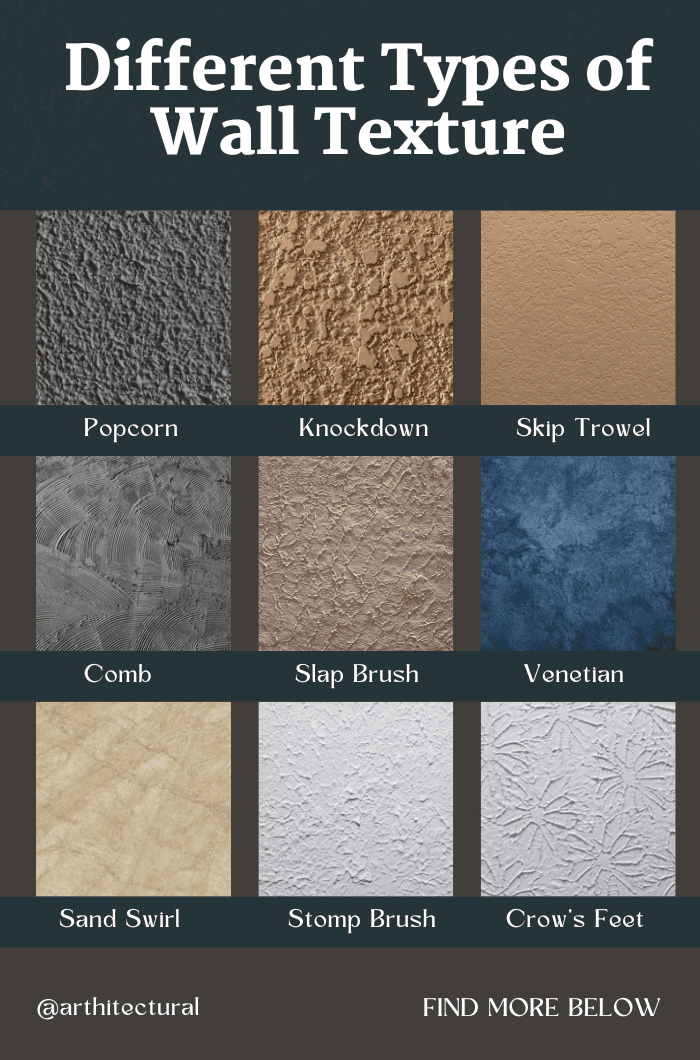 What Is Wall Texture
Wall texture is a material that is thicker than paint but lighter than the drywall compound itself. Because of the bumps in the texture, little shadows are created on the walls and ceilings. While these shadows are likely to disappear in direct sunlight, they extend as the light source approaches closer to the wall. This also darkens the general tone of the surface, causing the wall to appear slightly darker.
This technique performs an excellent job of disguising surface flaws, such as noticeable cracks, bulges, depressions, or other flaws. Wall texture also dries quickly so that you can start painting just hours afterward.
11 Different Wall Textures
Textured walls are more common on home exteriors, but adding them inside would not harm your design, especially when there are hundreds of wall texture types. Besides, the color palette and overall pigment of wall texturing substances vary considerably from those of wall paints. That is why wall textures have a distinct tone impact, especially with neutral hues. Let's have a look at eleven different textures for walls that you can try for your home below.
1. Popcorn
Popcorn walls were a popular style in the 1970s and may be found in many houses. Its thickness will help reduce noise and hide unevenness in ceilings and walls. However, it has become less popular over time because its thickness was considered a source of unwanted heat, particularly in the living room.
About the greatest feature about this texturing style, it is simple and affordable to make it yourself. All you need is simply the popcorn texture and an air compressor which you can find in your local home improvement store.
2. Knockdown
Knockdown refers to any texture that is applied and knocked down afterward by running a drywall knife over the surface to flatten it. A knockdown texture has a mild impact since it produces less shadow on the textured surface. Although specialist knockdown tools are available to assist in getting the angle exactly right, the actual knockdown may be accomplished with any drywall knife.
It is more complicated than the other different types of texture, making it difficult for your DIY tasks. In other words, it is followed by more technical processes. Before spraying the texture substance, you must first apply at least two coats of primer. When the substance has dried, you can now reshape the spatter with a knife.
3. Skip trowel
The skip trowel method is undoubtedly one of the nicest options because it adds creative character to a typical drywall texture. The term is derived from the two pieces of equipment needed to do it, called trowel.
You can apply a thin layer of drywall mud to the whole ceiling or wall and then go back over it with a clean trowel placed at an angle. This second sweep lifts mud particles, forming a raised layer in irregular and circular portions. The thickness of the texture is determined by the amount of mud applied in the initial application.
4. Comb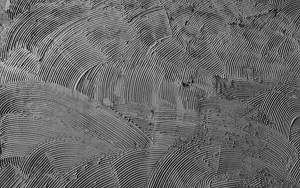 Comb wall textures are renowned among people who want highly customized wall surfaces. They are made using processes that produce lines of different lengths. The most popular form of comb texture creates a rainbow-like pattern that is repeated at different angles on drywall.
It is also simple to create. You just need a layer of primer, and once it has dried, you may make multi-angled lines over the wall by a fork or a trowel with a set of small teeth, which forms the patterns of a rainbow.
5. Orange peel
Orange peel treatments, another popular alternative in recent decades, are available at most hardware stores. Orange peel texture, as expected, has a broken and gently crumpled surface resembling an orange. The surface features smooth curves that set it apart from other varieties. Make sure you buy the right substance for your requirements because the spraying direction varies depending on whether you are using it on the ceilings or the walls.
6. Venetian
Wall texturing artists with some expertise might show off their skills at the Venetian pattern. This method is only for experienced users. It employs traditional texturing techniques to provide a polished and elegant effect on the wall.
The drywall finish would be marble dust mixed with compound mud or putty. Next, the mixture is gently plastered to the walls. The surface is then rubbed and sanded to achieve its shiny appearance. Because the second layer of plaster is required, ensure that the surface is completely dry, generally taking about 5-6 hours.
7. Sand swirl
Another widespread design that might take some effort to achieve is a sand swirl. The designs are made using a set of circular hand movements on the wall. You may need help when applying this style. In particular, one person applies a porous primer mixed with sand, while the other forms arching designs. The swirls can be combed or swirled before the mud dries to produce a bumpy texture, making it ideal for external walls or children's bedrooms.
You should be aware that sand swirl is a wall texture that is not suitable for do-it-yourselfers. It demands the use of many texturing processes, making it more difficult to accomplish. However, if you use the proper approach, you may anticipate a more stunning influence on your walls.
8. Slap brush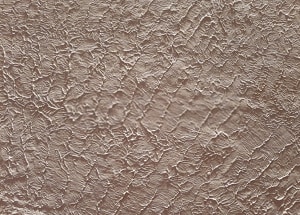 If you enjoy drawing attention to your walls through texture, the slap brush style might be a great option. It will give the wall texture the appearance of flowery designs. This is an excellent texture for people seeking diversity, but it takes more sophisticated slapping skills.
Slap brush texturing involves creating a variety of designs with brushes that are pushed up against the mud once it has been applied to the surfaces. Depending on the brush type and the slapping style, you can generate various distinct designs. Compared to other textures, applying the slap brush texture might be more challenging. It takes some more practice to get it correctly.
9. Rosebud
Rosebud texture is another version of slap brush. This texturing pattern is made by drawing circles in the wet mud with a brush to form a rosebud design. This is done in numerous repeated patterns, so you should rehearse on an old piece of drywall until you feel confident enough to start.
It is not only a simple wall texture to paint, but it's also a fantastic method for disguising flaws on the surface and adding aesthetic value. Hence, it is commonly seen on the exterior walls, where flaws are more noticeable.
10. Stomp brush
The stomp brush method is an ancient style that brings a lot of fun while applying. This includes dipping a big brush in a drywall mud container, pushing it against the ceiling or wall, and then quickly dragging it back down to produce a unique ridged pattern.
Stomped walls are pretty uncommon since the ridges are sharp and may easily grab the clothes of whoever passing by.
11. Crow's feet
A crow's foot texture is comparable to a stomp brush texture. The distinction and the source of the technique's name are in the brush element. A crow's foot is made up of two circular stomp brushes that are placed side by side.
All you need to do is apply wet mud to drywall with a stiff-bristled brush, and then push the mud upwards to produce what resembles crow's feet. If you want a little more organized ceiling texture instead of the storm brush, or if you'd like to erase any textures from your ceiling, these are the tools you will need.
How to Apply Texture on Walls
The appearance of wall texture can vary based on how the substance is applied and rolled. Before moving on to your walls and ceilings, practice the method on old drywall or perhaps a sheet of cardboard. Test with both thin and thick coatings. There are a few steps you can follow when applying the texture to your walls.
Prepare the wall: The popcorn texture is a dry mixture of drywall mud and polystyrene that comes in white color. Therefore, it is necessary to prepare the wall or ceiling before applying. Repair any holes or cracks by using lightweight spackle or drywall compound.
Prime the wall: Put a layer of flat latex paint or drywall primer on the walls. Allow it to dry. This precoat is the most important since the texture compound applied straight to plain drywall will soak into the surface, damaging your efforts.
Mix the texture paint: Blend the texture with water according to the package directions.
Cover any surfaces: To protect your furniture from spills and splatters, cover them with plastic drop cloths.
Start applying the texture: Pour the texture substance or texture paint into a roller tray. Dip a roller into the tray, roll it out, and then apply it to the surface of the wall. A regular roller cover will create a texture, but there are also stippling roller covers available.
Apply the second texture: Roll over the area one more time when the texture material has reached the appropriate density. This will result in the ideal three-dimensional texture.
Paint color: After the texture has been set, you may paint the wall or ceiling whatever color you like.
If you don't like any current types of textured walls anymore, it is generally preferable to just cover it with a fresh layer of drywall rather than trying to eliminate the entire texture.
Conclusion
To summarize, wall texturing is an excellent home renovation investment. Apart from beautifying flat drywall, it also serves a practical purpose by concealing imperfections, fractures, and other undesirable wall flaws.
Regardless of what modern drywall texture types you choose, don't forget to start with a primer to protect the surface for further paint applications. Was this article helpful? Let me know what you think in the comments section, and share it with your friends and family if you enjoyed it.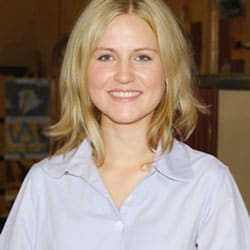 Hi, I am Roseanne Jones, an aspiring home designer that wants to make you feel more at home with your new house.With nearly five years of redecorating old residents and arranging new ones, I am confident that I can give you the best advice on your lovely place.