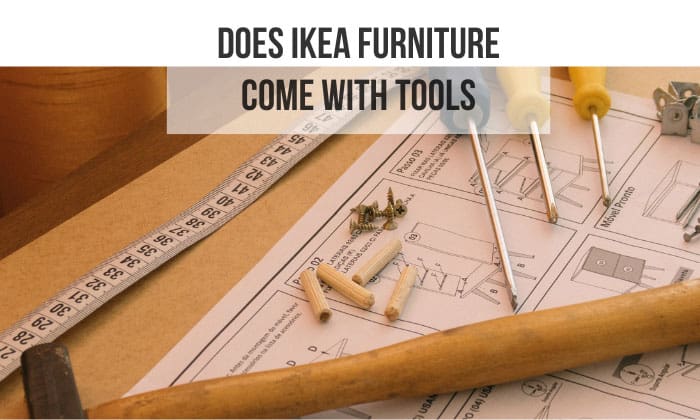 If you're a DIY enthusiast or don't want to shell out a few extra bucks to let IKEA's partner company do the assembly for you, chances are you'll need some tools to get the job done.
This leads to the question: Does IKEA furniture come with tools? In short, they do, but the accessories included are very basic and may not cover everything required for the installation.
Read on to find out more about what's in IKEA tool kit and what you need to prepare yourself.
Does IKEA Furniture Come With Tools?
Except for furniture that doesn't require putting together, this Swedish company typically will not provide all the tools needed to assemble IKEA furniture. Should that be the case, the package will specify that you'll need tools to build IKEA furniture.
Rest assured, the IKEA assembly tools provided still cover the bare necessities for installation, such as mounting brackets, bolts, and screws. Other pieces of equipment required are either easy to find or only aid to speed up the installation process.
Then, what tools for IKEA furniture assembly should you prepare yourself? You can check out the list below:
1. Power drill/screwdriver and hexagonal bit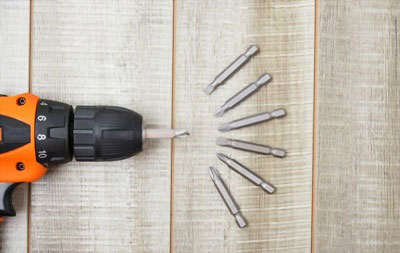 Strictly speaking, you can tighten the screws by hand using the IKEA cross slot screwdriver or Allen wrench, provided that you don't mind the time-consuming and physically taxing process.
To save yourself the hassle, it's best to just opt for a power drill with hexagonal bits. Operating the equipment isn't hard either, so even beginners will likely get the hang of it soon enough:
Choose the correct bit that will fit the screw heads perfectly. Assemble the selected bit with the drill.
Place the screw onto the required spot. Note that the screw should not tip or fall over in any direction.
Apply some pressure onto the drill and power it up. Try to go at a slow speed first, especially if you're a novice.
2. Hammer
When you have to drive fasteners into your furniture to secure the joints, a hammer will be absolutely necessary. While you can rely on heavy items for makeshift hammers, such substitutes will only work for thin nails.
Using a hammer is as straightforward as it can get; however, you should note some tips below to avoid hitting yourself or others:
Never grip the hammer by the neck—tightly grasp the hammer near its end instead. Your fingers should form a fist.
Position the tip of the nail on its spot and gently tap its head a few times so it'll bite into the materi
Once you're certain the nail is in a straight position, check your surroundings to make sure you don't accidentally hit others. Then, swing the hammer higher up to apply more force to your taps until the fastener goes all the way in.
3. Level
Although IKEA furniture come with instructions, following them can only get you so far. You might make some mistakes during the installation process that leave the entire structure lopsided and wobbly, for example.
Therefore, a spirit level will help you determine whether your furniture is plumb and/or level to avoid such mistakes:
Place the level flush against the center of whichever surface you want to test. Note that both the tool and the furniture need to be spotlessly clean to eliminate any chance of error.
Check the vertical vial if you're testing the furniture's plumbness. For levelness, see the horizontal vial. In either case, the bubble needs to be exactly between the guidelines.
You can move the level to either side of the surface to better gauge the tool's accuracy.
4. Wood glue
For wooden furniture, having specialized glue as joist reinforcement would go a long way in keeping the entire structure sturdy. Therefore, although the IKEA instruction may not explicitly mention glue, you should include one in your toolbox anyway.
The specific kind of wood glue you should get depends on whether the furniture is for indoor or outdoor use. Another detail to take into consideration is whether you want the adhesive to be water-resistant or waterproof.
Briefly, here's an instruction on how to use wood glue:
Apply the glue to the joist' surface.
Clamp the wooden board until the glue dries If you don't have clamps, heavy objects will do as substitutes. Alternatively, you can tightly wrap a bungee cord or a rope around the furniture until the glue sets.
IKEA Furniture That Does Not Require Assembly
As mentioned above, not every IKEA piece of furniture needs assembly. So if you're not much of a DIYer and want to save yourself from figuring out which is which among the pieces included with IKEA furniture, here are some options you can consider:
IKEA PS Vago Chair–a contemporary one-piece lounge chair for outdoor use.
SANDARED Pouffe – this comfy seat/footrest is perfect for the living room, where you can kick back and relax.
ALSEDA Stool – a lightweight hand-woven stool for a touch of the rustic aesthetic within your home.
Buskbo Armchair–a handwoven rattan armchair that's ideal for lazy days.
STOCKHOLM 2017 Armchair – another handwoven rattan armchair you can add to your coffee table.
Another way to avoid assembly entirely is to get used furniture from the brand's Circular Hub. A bonus point to this practice is a hefty discount—sometimes at 50% or more. The only catch is that the furniture might sometimes still be in its original packaging, but you can avoid that by checking out the included photos and reviews anyway.
For those in the physical store, you might want to check the As-Is section, which also sells used furniture and floor samples. For your information, these are also sold at a discounted price.
List of IKEA Tools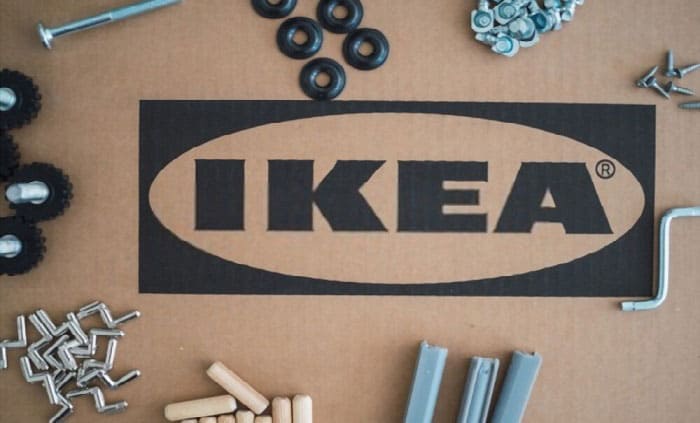 More often than not, you can find all the IKEA tools needed for assembly right at the store. In other words, there's no need to drop by other stores to gather the necessary equipment.
If anything, you can get simple IKEA furniture tools kits, which cost less than $20 as of this writing. Within this package, you'll find:
A claw hammer—this hammer can also double-act as a mallet
Adjustable wrench
Combination pliers
Screwdriver
Screwdriver bits
Other than the basic tool kit, you can also grab the following at this Swedish store:
Cordless screwdriver, which sells for $20- $70, depending on the voltage rating, which ultimately determines their power.
Laser spirit level, whose undiscounted price tag is $20.
Drill template–used for ensuring the precision of drill holes. It only costs $1.50.
A 3-meter-long tape measure—you only need to pay $4 to get this.
200-piece wood screw set and 260-piece screw & plug set. Both sell for $15 apiece.
114-piece cable management set and 116-piece picture hook set. Again, these two will set you back only $15.
Frequently Asked Questions
What screws does IKEA use?
To be clear from the get-go, IKEA bolts and screws are metric, even in the US. Regarding size, the small screws range from 2x to 8x. Similarly, the long ones also vary from 2x to 8x. There's also the 8x threaded and the 12x fastener to take note of.
Read more: Construction screws vs deck screws: which is better?
Is IKEA furniture difficult to assemble?
Not necessarily, as IKEA furniture is catered for home assembly, after all. As long as you follow the instructions closely, you should be fine.
That said, IKEA furniture has varying levels of difficulties, with some requiring minimal assembly. To get an idea of the learning curve, you can check out the product's assembly instructions on the IKEA website.
If you're having a hard time locating the assembly instruction, click on the specific product you want to check out. Scroll down a bit until you see the "Product details" button. Click on it, and a bar will pop out at the right corner. Select "Assembly & documents." If there's assembly required, there'll be a PDF file laying out the details.
Cost of assembling IKEA furniture?
On average, having IKEA furniture assembled professionally for you will require a budget of $80 to $100. However, there are plenty of factors that will either bring down or drive up the cost out of the average range, such as the total time needed, travel fee, and the value of the furniture.
You should also note that IKEA furniture installation service may not always be available at a moment's notice. It's often the case that you'll have to book a date and wait in the meantime.
Therefore, I'd encourage you to try getting the job done yourself. Should you encounter any difficulties, you can post a question on Reddit communities, such as r/IKEA or r/ikeahacks. The Redditors there will be more than happy to help.
Conclusion
I hope I've provided a sufficient answer regarding "Does IKEA furniture come with tools?" To jog your memory, IKEA furniture come with screws, bolts, Allen wrenches, and screwdrivers, should the assembly call for such tools.
Nonetheless, you'll find that having other utensils, such as power drills, levels, or glue, immensely helpful in your installation process. This is why I always suggest looking into the assembly instructions on the IKEA website to know what you need to prepare ahead of time.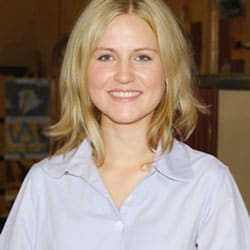 Hi, I am Roseanne Jones, an aspiring home designer that wants to make you feel more at home with your new house.With nearly five years of redecorating old residents and arranging new ones, I am confident that I can give you the best advice on your lovely place.