An appealing front door may have a significant influence on the curb appeal of a property. When your friends and neighbors pass by or visit your house, one of the first things they notice is your front door. So, the color you chose for your front door must, of course, suit the outside of your house and create an appealing impression.
Tan is a popular outdoor paint color, but selecting the correct front door color for your tan house may be complicated. Hence, this post will provide you with some creative suggestions on picking front door colors for a tan house and their aesthetic value.
1. Classic Tan Front Door
People are often cautious when it comes to choosing a front door color. It is a significant investment and choice. You may pick any hue you like if your house is neutral such as white, light gray, or tan. However, going conventional with a tan front door may be a brilliant decision sometimes.
This is especially effective if your home has a softly tan tone that almost seems off-white. It gives brick houses a clean, classic aesthetic. Everything you need to do is paint your front door a bit dark tan tone to create a combination that will shine and make your home stand out. You can consider adding some fresh pots of plants and growing some bushes along the front of the house for a finishing touch.
2. Rustic Wooden Front Door
If you want a front door that makes us unique, you should carefully consider wood. Wood doors reflect elegance and dignity that other doors just cannot. They can be the crown treasure of any house since they can be customized in numerous forms.
Wood doors are not only visually beautiful generally, but they are also aesthetically adaptable. You may paint these doors any shade you like. They may also be carved, chopped, and shaped to suit your personal preferences. So, you may want to add this material to your front entrance.
The dark wood entry door is a warehouse door with a natural texture and glass panes that go well with the interior and exterior of a tan house. The mix of timber, brick, and stone creates a feeling of nature being integrated into the building. If you appreciate country buildings and rural beauties, this design is a great place to start.
3. Elegant Gray Front Door
Grey is a calm and neutral tone for a front door. Instead of a plain color, you can mix and match gray with other tones such as blue. A dark grey or blue-grey door matches a tan façade and adds just the perfect modernism to a historic structure. Dark grey gently conveys elegance, giving a tan exterior a sophisticated appearance.
These shades of gray can also be ideal front door colors for a beige house. If your siding has a beige tone, you can choose the darkest grey color for your front door since it will make the entryway look modern and elegant. You may also try greige, a blend of beige and grey, and they are both neutral colors. This modest color combination is generally warm and offers your house a gentle and refined appeal.
4. Natural Dark Brown Front Door
Brown is a natural hue that will probably enhance the earthy tones of a tan home. This color scheme improves the exterior's harmony. If you select brown, the entire home will look brighter. To soften the brown color, surround your property with plants for a natural vibe. A combo of red, brown, and tan is also an excellent approach to catch people's attention.
This kind of home design is everlasting since it conveys an antiquated beauty that will never go out of fashion. Instead of using bright colors, a dark brown tone for the entrance door is also a good alternative.
Besides, this color also can become front door colors for a yellow house.
5. Mysterious Black Front Door
There's a why this timeless and neutral shade is so attractive and considered to be the best tan brick house front door color. The first reason is that the smooth coating is ideal to avoid a sparkling front door. Secondly, a sturdy metal doorbell can be used to visually beautify the door, which generally contributes to the vintage and interesting ancient appeal.
Another fantastic incentive to choose with a black front door is the ease of maintenance. It is quite simple to maintain the appearance of your black front door. They're highly resistant to minor scratches, and if they do have to be painted or retouched, black paint is extremely affordable.
6. Gentle White Front Door
White is one of the best front door colors for a tan house as well as a gray house. White is a warm, welcoming, and common tone that complements any exterior color. It is connected with relaxation and creates an inviting atmosphere.
A white front door can improve the curb aesthetic appearance, but there is one thing that you need to keep in mind. It will be tough to maintain cleanliness, particularly when the door is constructed of wood. However, you can choose off-white instead as it will keep debris away and require minimal upkeep.
7. Sky Blue Front Door
Blue is the next tan house front door color. You may pick any shade of blue and it will look great with your white siding. When it refers to front entrances, playing with contrasts is usually a smart concept, especially in this case. It's an exciting design to highlight your home's attractive side. To give a trendy and trendy touch, you can install glass panels on the door as well.
Furthermore, this color for a white property is also ideal for any coastal fan who prefers their home to exude a tropical seaside atmosphere all year around. It also suitable for a white house. This is not only lovely, but it also allows you to feel like you're on vacation right in your own house!
8. Army Green Front Door
Green is usually a calming color that signals others that you are environmentally-minded and respect nature. It's a serene, naturalistic color that implies you prefer to fit in with your surroundings rather than generate a big impression.
Green may be a highly beneficial paint color for heritage houses and conservation zones, adding natural flair to your tan house. Unless you select bright green, which delivers a different message that you are unique and amusing. Although we adore lime green, it is not ideal for every home. It may not look great next to other colors, but it never goes wrong with a bright white, grey, and tan.
9. Welcoming Yellow Front Door
A warm yellow hue will lighten your doorway regardless of the shade of yellow you decide for your front door. Yellow accentuates a tan house and works well with various external materials, like stone and brick.
Yellow tones, which range from mild to vivid, may completely change the façade of a home. Similar to blue, it's simple to understand why yellows are such appealing colors for tan homes. While blue brings the feeling of beaches, yellow symbolizes the sun. Therefore, yellow reflects lots of sunlight, making your home brighter, so you should ensure the intensity of the tone complements the design of your home.
10. Energetic Orange Front Door
Another eye-catching hue that can brighten up your tan property is an orange front door. A vibrant orange door will give off a rustic vibe when matched with cool or warm tan colors. In exterior design, orange is a lively hue that adds warmth and brightness to the home. As a result, it has the potential to lower stress levels, especially after working for hours non-stop.
Some may find it strange, but orange is a surprisingly common option for a front door color. It implies that you are kind, approachable, and not afraid to make a big impression. This is frequently used as an interior color in restaurants or cafes since it is intended to make people feel hungry. Hence, you can be guaranteed that you may be given a chance to enjoy good food if you walk into a house with an orange front door.
11. Sophisticated Red Front Door
Red is an excellent choice for individuals who aim to establish visual appeal without going overboard with the intensity of the hue. Dark deep red is a more contemporary version of red tone since it shows a lot more character. A red front door contrasted to a beige house delivers a strong impression. After all, red is connected with enthusiasm in exterior design.
Consider the design of your property first when selecting the appropriate red tint for your tan home's front door. While a dark red provides your home with a modern look, a color wine or soft red offers an overall rustic look for it.
12. Sunshine Glass Paneled Front Door
Natural sunlight is an essential component of every home. If this is a priority for you, having a glass front door to suit your windows might be fantastic. When the phrases elegance, sophistication, and luxury characterize your personal preferences, a glass-paneled front door will catch your attention.
A gorgeous glass front entrance will match the vast and countless windows located throughout the construction of your stunning beige house. Additionally, you won't need to worry about what color to paint the front door of a beige house but still achieve an appealing look once you install glass panels.
Let's watch a video to have a better understanding of front door colors that work a tan house.
Conclusion
Undoubtedly, there are several ways to improve the appearance of your tan house's exterior, including getting an appropriate front door color and material for your house. You might choose a suitable color from the options above that interests you since all of those colors will look excellent with the outside of your tan home, as discussed in this article.
Whether it's a safe color such as tan and beige, or a loud color like red or orange, don't be afraid to try new things for your home. Has this article been effective? Please kindly leave your thoughts in the comment section and share them with your friends and family if you enjoyed them.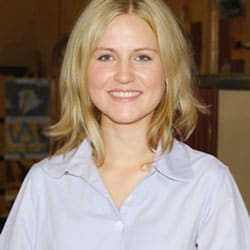 Hi, I am Roseanne Jones, an aspiring home designer that wants to make you feel more at home with your new house.With nearly five years of redecorating old residents and arranging new ones, I am confident that I can give you the best advice on your lovely place.