I'm certain I'm not the only one to believe that every homeowner should have at least one ladder at their disposal. With this essential equipment, they can work on home improvement projects, such as reaching high places for cleaning, repairing, painting, etc.
Among the notable options for home use, Gorilla and Littler Giant stand out the most due to their impressive performance. That said, it would take a comprehensive comparison between Gorilla ladders vs Little Giant ladders to determine which one is the better option for your home.
To have a quick grasp of what differentiates Gorilla and Little Giant, check out the comparison chart below.
Gorilla
Little Giant
Country of origin
America
America
Manufacturing sites
Ohio, US, and Victoria, Australia
America and China
Types

Multi position
Platforms
Dual platforms
Heavy-duty steel
Aluminum super light
Household ladder

Platforms
Multipurpose and telescopic
Stepladders

Material
Capacity

Type II: 225 lbs
Type I: 250 lbs
Type IA: 300 lbs
Type IAA: 375 lbs

Type I: 250 lbs
Type IA and Ultra Steps: 300 lbs
Type IAA: 375 pounds

Safety feature

Gorilla grip lock
Rigid hinges
Non-slip feet

Hinge locks
Deployable outriggers
Non-slip feet

Warranty
Limited lifetime warranty
Limited lifetime warranty
Gorilla Ladder Vs Little Giant
1. Overview
01
Gorilla Ladders
A US-based brand, Gorilla has more than 20 years of experience when it comes to essential yard tools, including ladders. So, where are Gorilla ladders made? Its products are manufactured in Ohio—a few hundred miles from the brand's headquarters in North Carolina. That aside, Gorilla also has a manufacturing plant in Victoria, Australia.
To answer your question regarding who makes Gorilla ladders, the brand is a subsidiary of Tricam Industries—a several-time winner of the Vendor of the Year awards.
All popular models of this brand can be classified into 6 categories, as shown below:
Gorilla multi position: such as the 22 ft ladder MPXA aluminum, 19 feet reach MPXT multi position ladder
Platforms: Slim fold work platform
Dual platform: 5.5 ft fiberglass dual platform hybrid ladder
Heavy-duty steel: 2-step pro-grade steel, 3-step pro-grade steel, 3-step pro-grade steel project
Aluminum super light: 2-step aluminum, 3-step aluminum
Household ladders: 2-step molded plastic, 2-step compact steel, 2-step lightweight steel, 3-step lightweight steel with folding project tray
There are also Gorilla ladder accessories for you to choose from, such as MPX rail brackets, MPX replacement feet, or step platforms.
02
Little Giant
Little Giant is also a part of an American-owned company—Wing Enterprises. Currently, the company is based in Springville, Utah. Although its products are made in America by Brennan Equipment & Manufacturing. Inc., China has now also played a part in making ladders for Little Giant.
Like Gorilla, Little Giant's ladders can be divided into certain categories:
Platforms: Tuff N Lite, Select Step Fibre, Safety Cage
Little Giant telescoping ladder and multipurpose: Conquest All-terrain, Hyperlite Sumo, Skyscraper
Stepladders: Jumbo Step, Sentinel, Jumbo Step Fiberglass
One thing I love about Little Giant is that aside from its wide range of ladder models, the brand also offers several accessories. A few notable examples are the adjustable plank, strap holder, platform, safety rails, and ladder tool tray.
2. Differences
1. Capacity
In terms of weight capacity, Gorilla ladders feature four main types: Type II, I, IA, and IAA, with a rating of 225, 250, 300, and 375 pounds, respectively.
Likewise, there are three weight tiers to Little Giants ladders: Type I (250 pounds), Type IA and Ultra Step (both 300 pounds), and Type IAA (375 pounds).
2. Durability and lifespan
Are Gorilla ladders good? Given that they're considered high-performing products, it's no wonder that Gorilla ladders are, for the most part, durable. I'm sure customers will feel relieved to learn that these ladders' sturdy construction won't break mid-use – something that can pose a major safety hazard, especially if you're way up high.
However, in terms of durability, Gorilla still pales in comparison with Little Giant. And you can't really blame Gorilla, considering that sturdiness is the latter's selling point. As such, it's not easy to find ladders like the Little Giant, even among other premium ladder brands.
With its superior durability, Little Giant naturally has a better lifespan than Gorilla, being able to last up to decades.
3. Safety features
Let's face it: climbing up high is a dangerous business, so it's only natural that you'd want your ladder to have decent safety features. The good thing is: both Gorilla and Little Giant strive to implement configurations that'll maximize their users' safety.
For instance, Gorilla ladders boast a trademark grip lock that will prevent them from moving about during use. Their rigid hinges are also impressive, as they won't budge or buckle when you're climbing up the steps.
Little Giant ladders also come with hinge locks for maximum safety. In addition, some of their products feature deployable outriggers to minimize the risks of the ladder tipping to one side.
It's also worth noting that both Gorilla and Little Giant ladders are OSHA-approved. And no matter which brand you buy your ladder from, it'll certainly have non-slip feet.
4. Cost range
This is the one aspect where Gorilla far outshines Little Giant, as it's far more affordable. For instance, you can get an 18 ft ladder from Gorilla for $169, whereas the price for a ladder with the same reach from Little Giant is $230.
Let's use another example, a 22 foot ladder with a load capacity of 300 pounds would cost $239 if bought from Gorilla and $369 if purchased from Little Giant.
Should you compare the starting cost of Little Giant ladder versus Gorilla, the disparity would even be more drastic—it's $200 vs. $80. This should give you a clear idea of how much are Little Giant ladders.
For a quality Little Giant ladder alternative, the Werner L6206 Fiberglass would be an excellent choice, other than products from Gorilla.
5. Which is better?
People gunning for durability and performance will find Little Giant Ladders the best option, as their sturdiness is considered superior within the market. However, I can understand how their hefty price tag can put some people off, in which case Gorilla ladders would be the more appealing option.
6. Pros and Cons
Still not sure which one to pick? Let's go over the advantages and drawbacks of each brand.
One of the most appealing aspects of Gorilla ladders is that they're affordable without compromising the quality. And despite their sturdy constructions, these products are lightweight enough to be carried around.
It's also worth noting that compared to its competitors, Gorilla does offer wider-than-average steps with non-slip surfaces to prevent accidents while climbing.
The only catch with Gorilla ladders is that they're not that widely available. And even though these ladders are indeed well-built, they're not as sturdy as Little Giant.
At the mention of Little Giant, the first thing that comes to mind is its durability not many brands in the industry can rival. When fully collapsed, its ladders are relatively compact, so storage should not be an issue for people living in tight spaces.
The wide range of available ladder sizes and accessories is another plus you should not overlook. As such, you can easily find options that suit your needs and preferences.
However, Little Giants ladders are pretty expensive, which is pretty understandable given their sturdiness. Another gripe I have with these ladders is how heavy they are, making carrying them around difficult and physically taxing.
Frequently Asked Questions
Is Little Giant ladder rust-proof?
Yes, given that Little Giant ladders are made from aluminum, it's not surprising that they have pretty good resistance to rust.
However, if you fail to properly maintain the ladder, there's still a chance that it'll eventually succumb to rust. An environment with high humidity, for example, can make aluminum more susceptible to oxidation.
Failure to clean the ladder and periodically lubricate its moving parts can also have a negative impact on its structural integrity.
Can I use these ladders for both indoor and outdoor projects?
Yes, so long as you bring the ladders indoors after use to minimize chances of rust. The only instance where I'd advise against using the ladders outdoors is when it's snowing or raining.
Tips for storing your ladder
Whether you're putting away your Little Giant or Gorilla multi ladder, here are a few tips you should keep in mind:
Keep the ladder in an accessible place that won't get in the way of other people or equipment.
The storage site should have low humidity and cool temperatures. Make sure there's no harsh sunlight or drastic temperature changes within the place.
Try to keep your ladder on a rack, mount, or hook to reduce the chance of it falling onto another person. If possible, store it horizontally.
Never place any item, no matter how light, on the ladder.
Keep the ladder a couple of feet from the ground to minimize the chances of someone stubbing their toes.
Conclusion
To sum up my comparison of Gorilla ladders vs Little Giant ladders, both are trustworthy brands, with the former being a better choice for tight budgets and the latter for durability and versatility.
Regardless of which option you end up with, note that investing in a high-quality ladder is certainly worth it, especially regarding your personal safety while doing home innovations.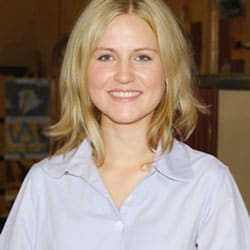 Hi, I am Roseanne Jones, an aspiring home designer that wants to make you feel more at home with your new house.With nearly five years of redecorating old residents and arranging new ones, I am confident that I can give you the best advice on your lovely place.