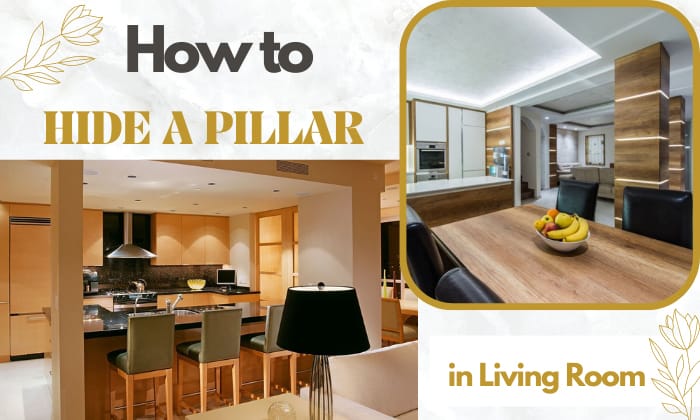 Although multi-leveled homes can't do without supporting columns, the fact remains that they can be quite an eyesore. House pillars also get in your way and make it harder to decorate the room.
However, it doesn't have to be this way. In this guide on how to hide a pillar in living room, I'll show you how a column in living room can be a blessing in disguise.
Clever Ways to Hide a Pillar in Living Room
A pillar in the middle of the room doesn't have to be a great nuisance. Aside from several ways to hide it out of sight, there are many ingenious decorative column ideas to make that annoying pillar into a part of your decor.
1. Make A Room Divider With Columns
If your living room is spacious enough, consider turning the pillar into a room divider. This method might require minor renovation, but the result is definitely worth it.
Of course, you can't just willy-nilly build a room diver from the pre-existing pillar. You'll need to consider your room layout to come up with suitable interior columns design ideas.
For instance, if one side of your living room is flooded with natural light, you should build dividers out of separated vertical bars to keep the place bright and spacious.
A room divider can be a point of attraction as well. If you're feeling adventurous, paint the division with accent wall colors for a bold fashion statement.
2. Utilizer Your Furniture
One of the most popular ideas for hiding support columns is to obscure corner columns with furniture. This works especially well for rooms with large bookshelves.
Similarly, you can conceal the unpleasant corner columns with wall curtains, softening the room's appearance and adding more personality to your living space.
Although it's okay to pick curtains the same color as your wall, I'd recommend that you pick an accenting color for the drape for a mesmerizing textural backdrop.
For pillars in the middle of the room, see if there's any way to arrange the furniture accordingly, such as placing a sofa's back against the obstructing column.
3. Paint The Column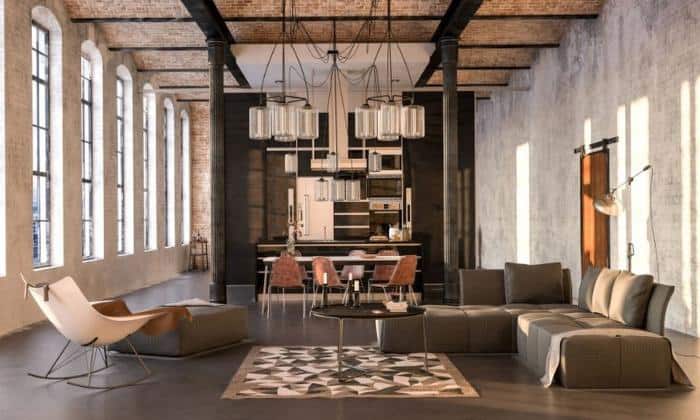 "If you can't beat them, join them." When there's no way to hide the column, make the best of your situation by turning the column into an eye-catcher instead.
The simplest approach to this solution is to paint the column in living room the same color as the wall. This way, you won't have to worry about ugly color clashes.
However, you'd appreciate having contrasting colors for a more visually exciting room. To pick the best color scheme, check out what accent pairs with your wall colors.
You don't need to stick to only one color. Go for a two-toned scheme by painting ⅔ of the pillar with the same color as the wall and the remaining with an accent shade.
Those with an artistic flair may prefer using the pillar as a canvas for their arts. While unique drawings are indeed a sight to behold, they might not always fit your interior decor.
4. Hang Wall Decors
It's not a bad choice either to decorate pillars in living room with wall decors. It's cost-effective, and you can easily change the art whenever you like.
As straightforward as picking wall decors is, don't make the mistake of buying items larger than the column. Sometimes, a simple small canvas can work splendidly.
You don't necessarily have to stick to conventional wall hangings either. A dreamy living room might appreciate having lulling fairy lights woven around the pillars.
5. Cover The Pillar With Ropes
For a creative pillar decoration in living room, choose ropes. Unconventional as they may be, ropes will make your pillars look like an intentional stylistic choice.
Rope-wrapped pillars are a natural fit in nautical-oriented schemes. However, the rustic vibes from decorative ropes can add an inviting note to most other interior designs as well.
The only instances where you shouldn't use ropes as decorations are Victorian and French styles, where decorative ropes are immediately recognizable as out of place.
For a more cohesive look, try to accentuate the rope pillars with accessories made from stone, leather, wood, or ceramics. The result is guaranteed to make you swoon.
6. Turn The Pillar Into Mirrors
Turn your unsightly pillar into a dazzling centerpiece with mirrors. These sparkling mirrors will lend the space a glamorous sheen whenever your room is basked in lights.
The reason mirrors work so well as interior decoration is that they give the illusion of space and light. As such, they fit well in both small and spacious living rooms.
It's fine to go for either custom-made mirrors or the cheaper choice, wall mirrors. What's important is that you make sure the mirrors don't reflect unpleasant parts of the room.
Although it's usually quite pricey to decorate a column in the middle of the room this way, you'll surely be satisfied with how the result turns out.
7. Repurpose The Column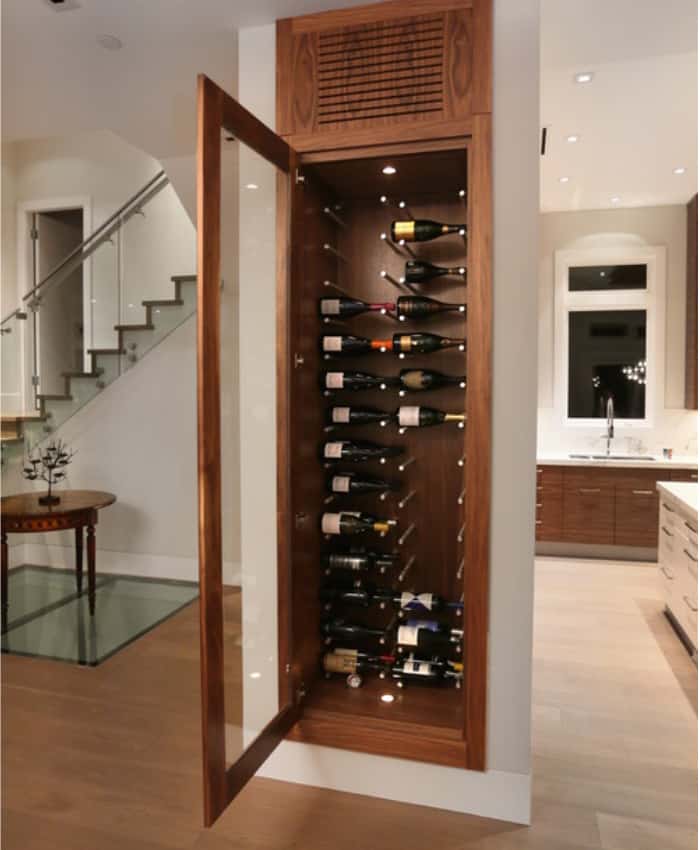 Believe it or not, that annoying column can be a strong asset to your interior design. How? By turning the column into a flashy bookshelf or a dedicated wine rack.
If your pillar is particularly large, fashion a storage cabinet out of it. Ideal as storage space for glassware, these pillar decoration ideas will require additional shelves and glass.
As the shelves are supposed to be decorative pieces, avoid cluttering up them at all cost. Instead, adorn the shelves with a shiny trophy, a lovely plant, or a beautiful sculpture.
8. Tile The Pillar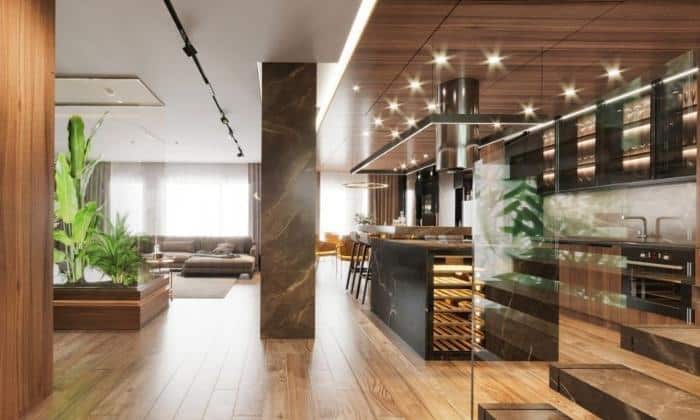 Another easy way to decorate a pillar inside house is by tiling the pillar with wood, marble, or stone panels. Which material you should choose depends on your interior decor.
A room, for example, may benefit from natural vibes from wood. The warm undertones of earthy wood will turn a cold, uninviting room into a welcoming space.
Similarly, the intriguing texture of faux stones makes them fantastic decorative column ideas. Economical and easy to install, faux stones will reinvent your decor.
Marble panels, on the other hand, brighten up a room with their glamorous sheen. They can add color and texture to your room without disrupting the overall scheme.
In a similar vein, wallpapers are excellent pillar decoration ideas as well. Aesthetic values aside, wallpapers are easy to install and remove as well.
9. Decorate The Column With Greenery
Invite nature into your home by decorating the column with beautiful plants. Leafy vines or colorful blooms can all turn the pillar into something worthy of admiration.
The best thing about incorporating plants into house decor is that it amps the space's relaxing atmosphere. And your room can always do with some vibrant fresh energy.
If you're not confident in your skills with plants, fake ones will do as well. Although they don't feel as fresh as real ones, faux plants still possess a charming touch.
If possible, let your entire living room come alive with plants as well. By doing this, you will ensure that your interior decoration is a cohesive whole.
10. Molding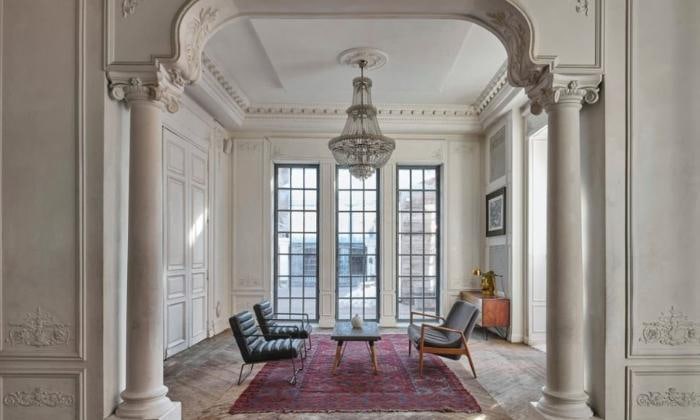 One of the most popular ways to decorate a pillar inside house, molding reinforces your home's architectural design and thus, brings out the best of it.
In minimalist styles, a rectangular column draws the eyes to the simplistic design. A round pillar, meanwhile, accentuates the timelessness of a classical-style home.
Moreover, molding allows you to style the pillar however you want, from simple rectangular shapes to intricate sculptures. There's no limitation to molding designs.
So long as the molding style fits your decoration, it'll give the room an elegant vibe. The resulting structural personality will bring out visual appeals in otherwise drab columns.
11. Create A Counter Space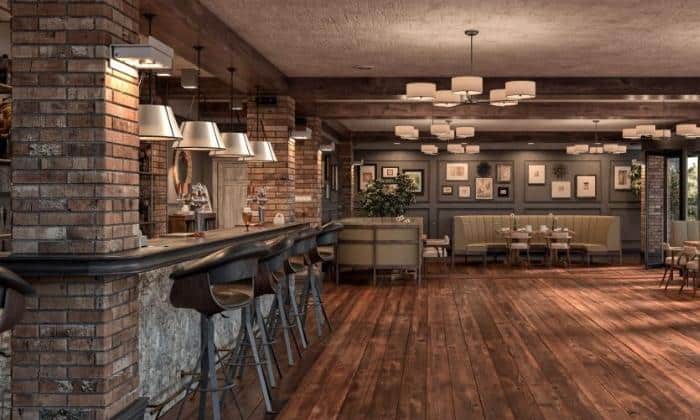 Turn your column into an anchor point for a counter. By doing this, the pillar will come across as an intentional placement rather than an obstructing nuisance.
If you can't build an actual counter from the column, a small table roughly the size of your column will do as a substitute, as long as it matches with the column.
However, those with small living rooms might prefer a fold-down table wall, which allows you to free up some space when the table is not in use.
12. Expose The Bricks
An aesthetic that complements decors with an urban or industrial vibe, exposed bricks are a bold stylistic choice and, dare I say, an acquired taste for many people.
As exposed bricks are usually associated with industrial style, you can complete the look with Edison bulbs, black metal graphic lines, and a cozy weathered leather couch.
Understandably, this style is not for everyone, so you can partially expose the column instead. The charming natural aesthetic is still there, but there's no need to go full hardcore with the industrial vibe.
13. Install Wall Lamp
You'll be surprised by how a simple wall lamp can transform a bland pillar. Not only that, the lamp will also set your room's mood and make the place seem more spacious.
Depending on which wall sconces you choose, you'll end up with a different charming vibe. An antique wall fixture will amplify a classic-style room's rustic atmosphere, while a modern LED sconce will place an emphasis on minimalist decor.
Keep in mind that a wall lamp should be treated as a decorative item, meaning that you need to make sure the accessory fits in with the rest of your interior design.
Conclusion
Here marks the end of my suggestions on how to hide a pillar in living room. While it's usually near impossible to completely obscure the column, there are still the options of decorating and making the most of it—so don't feel down.
You can explore more in your own styles and get creative in the process. It might be super fun and rewarding!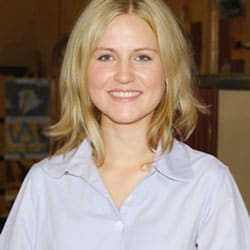 Hi, I am Roseanne Jones, an aspiring home designer that wants to make you feel more at home with your new house.With nearly five years of redecorating old residents and arranging new ones, I am confident that I can give you the best advice on your lovely place.