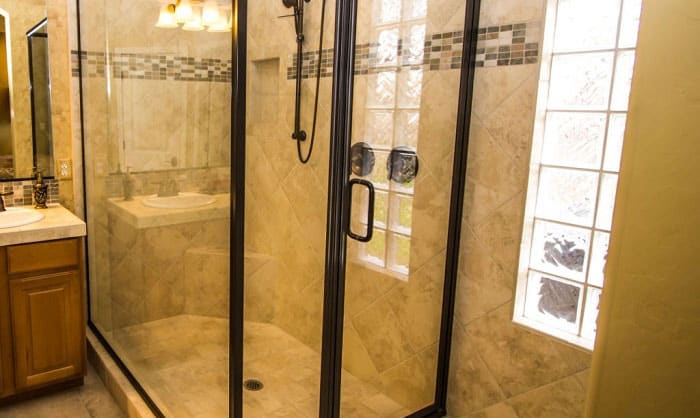 Compared to the floppy and uncomfortable shower curtains, shower doors are far more manageable to clean, perform a fantastic job, and stop water from flowing out of your bathroom floor. Depending on the size and design of a shower door, you can shower pleasantly and relaxingly every day.
Before installation, all the measurements must be clarified, so you can choose the proper one for your shower. If you are questioning "how tall should a shower door be", this post will provide you several heights for the shower door together with certain factors while installing it.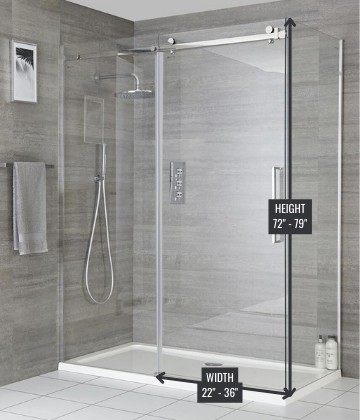 Standard Shower Door Dimensions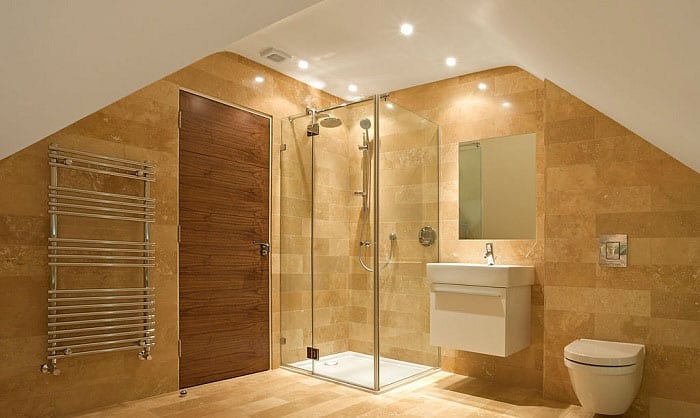 1. Shower Door Height
A newly designed door in the shower can differentiate between a luxury and a basic bathroom. The height of the door relies on many different variables, such as glass type, the frame structure you need to use, and if your door swings or slides open.
The typical height is between 72 and 79 inches (182 to 200 cm); however, 72 inches tall are the most prevalent in the marketplace. In addition, the maximum height is 96 inches, approximately 244 cm. The shower glass door height varies since it adds weight to the door.
How to measure shower door height
Take measurements from the ground to the top of your shower. If your shower door rests on a threshold, you should start measuring at the top of the shower tray to the ceiling. When your preferred door size is smaller than the entire height of your shower, just measure up to the point you want. You need to ensure that the door top is above your height and anybody else who uses the shower as well.
2. Shower Door Width
The optimal width ranges from 22 to 36 inches (roughly 56 to 91 cm) for a cozy and visually comfortable entry. You can have a maximum width of 36 inches because of the weight capacity that your walls and hinges can hold. In other words, when the distance between two walls exceeds 36 inches, you have to get an additional glass panel to secure the door and ensure safety.
How to measure shower door width
Measure the distance of the shower from one wall to the other with a tape measure. Start from the wall top, then the center and bottom of the shower. After taking three measurements, the highest number will be the width of your shower door.
You have to provide enough clearance for the doors to swing outside. Leave at least 30 inches (76 cm) on each side of the door to let it open freely. If the door is swinging inward, opening space is not required, as these doors enable water to flow down on the bottom of the shower rather than on the floor. You can watch this video for a more detailed explanation.
Various Styles of Shower Door
Once you have determined the length and width of the shower door, it is time to pick your style or design. Whether you are constructing a brand new shower door or just upgrading an old one, one of the essential things that you will need to decide is what kind of shower door you are installing.
The appropriate choice can genuinely improve your bathroom look, making it a unique and lovely piece of art. Therefore, each door style has its distinctive appearance, which may match different preferences.
1. Sliding door
Sliding shower doors, also called bypass doors, function as a sliding courtyard door, but both panels can be open to let you access your shower on any side. For both framed and frameless designs, a metal rail track is installed on the top of the shower door, and the glass panels are hung using rollers on the track, which help them move side to side easily.
Remember that only showers with a wide enough entrance can accommodate two sliding glass doors. Smaller entries won't be able to fit sliding glass doors. These doors often have a height of 79 inches (200 cm) and a width of 60 inches (152 cm).
2. Hinged door
Hinged shower doors work as conventional swinging doors. They swing into the bathroom to provide access. Even though they may take up the bathroom space, they are very flexible and easy to install. Homeowners may even install these doors by themselves with sufficient DIY knowledge. All you have to do is mount the hinges straight on the shower wall or even on a glass panel.
The average measurements are from 68 to 70 inches high (173 to 178 cm) and 48 inches wide (122 cm) in most swinging shower doors.
3. Pivot door
Pivot doors operate on a hinge mechanism, similar to a hinged door. The main difference is that pivot doors may be open in either direction, while hinged doors can only swing open outward or inward.
Pivot doors are attached with a rotating point on the top and bottom of a door, which allows it to swing in any direction and give access to the shower space. Moreover, they open and shut by pivot support under the door, giving extra strength, which is not available in most conventional hanging doors. Hence, real stability is provided by the pivot doors.
A pivot frameless shower door height is about 64.8 inches (164 cm) with an opening of 27-30 inches (69 cm to 76 cm).
4. Neo angle door
Another form of shower door is a neo angle. These doors feature three sides of glass panels and two wall coverings that create a lovely diamond layout. The design will have five surfaces: two shower walls, two glass panels on each side, and a glass door in the center.
The middle glass panel is used as a door for covering the space between the two fixed panels around the shower. Even though they provide a stylish aesthetic, they are more expensive and difficult to install than conventional shower doors. So, you should contact an expert to assist you.
For each panel, the typical height measurement ranges from 72 to 96 inches. Generally, the width of a neo-angle shower door may be between 22 and 36 inches (56 and 91 cm). Due to the construction requirements, the door is not larger than 36 inches. If you need it to be bigger, add another glass panel to fulfill the required size difference.
5. Quadrant door
This is a new option that may distinguish your bathroom. The quadrant doors curve across the front of the shower. These doors make your shower space look bigger and more comfortable, but require more space in your bathroom. Compared to an equal size square enclosure like neo-angle doors, curved doors take up less total area. However, they still offer you a spacious feeling while having a shower.
The unique form of a quadrant shower door is ideal for bathrooms that are compact or L-shaped. These luxurious shower enclosures can be manufactured in a variety of heights between 71 and 83 inches (180 and 210 cm).
Shower Door Concerns
If you substitute a current door, it can be manageable. However, a new building or remodeling bathroom will demand further consideration. Apart from the standard glass shower door size, let's examine two major problems you may encounter before installing the door.
Wall studs
First of all, ensure there are appropriate stubs behind the wall where you are going to install your shower doors. This is crucial for your shower wall stability.
Door opening direction
One piece of advice is that your shower door should swing outside rather than inside. In case of an accident or medical emergency, a door that opens out can help reach the person inside, while a door opening inward may shut and block the person from the inside.
Conclusion
To sum up, the standard height of shower door generally varies between 72 and 79 inches. Nevertheless, some may reach 100 inches, based on how tall your ceiling is.
Numerous shower door choices are available on the market, and they differ in cost, aesthetic appeal, installation, and style. Be sure to spend some time planning your shower entrance properly. Was this information about how tall should a shower door be helpful to you? If so, please leave a comment and share your thoughts with friends and family.
Other relative topics: