A couch or a bed? This question comes out when newcomers come across daybeds in living rooms. The good thing is this furniture accommodates the function of a couch, sofa, and bed.
Its adaptable, multifunctional, and space-saving attributes capture the minimalism idea, which makes customers buy a daybed instead of a couch.
Learning the types of daybeds and how to make a daybed look like a couch helps you transform your daybed to an inviting couch during the day. Below are different ideas to help you transform your daybed.
Daybed vs. Couch
A daybed is a multifunctional piece of furniture that functions like a couch and bed at the same time. It often resembles a small bed that can be designed to look like a sofa or couch.
Aside from their function, the difference between daybeds and couches is their surface width. A standard daybed surface is 39" long while the standard couch has a narrower width with only 22" long. This space difference allows the couch to comfortably sit and lounge comfortably while the former accommodates another function: sleeping.
Ways to Make a Daybed Look Like a Couch
A naked daybed as a living room couch can look awkward to lounge during the day since it looks like a small bed more than a couch. However, you can add personal touch and style to create a warm, cozy space that suits your taste.
And don't be overwhelmed; doing it is much easier than you might think. Explore the following tips to enrich your creativity and get ideas on how to style a daybed like a couch without compromising its very function.
1. Cover the Mattress
Using a cover to make the daybed look like a couch is the basic of all tricks. It helplessly camouflages dull daybed mattresses into a new inviting appearance that makes you want to lounge all day.
To start:
Select a fitted sheet that complements the interior decoration of the room.
Spread the sheet on the surface of the daybed.
Let it carelessly hang over the back of the daybed when it comes with a backrest. If not, tack the excess sheet underneath the mattress to create a seamless, smooth surface like a couch.
When you opt to buy a daybed slipcover, be sure to measure the daybed's mattress. This way, the cover will fit exactly the daybed you have. The standard daybed generally accommodates twin-size mattresses measuring 38" width by 75" in length.
2. Accent With Colorful Fabric
When a daybed cover is not an option, try accenting a monotonous daybed with colorful woven fabric or a throw blanket.
Let the fabric drape freely over the daybed backrest and allow it to fall loosely down the bare floor.
You may also arrange it creatively, allowing your imagination to explore how to move the blankets until you come up with the best position and style.
When you have a backless daybed, simply arrange a luxuriously soft Nordic knitted fabric on top of the daybed by spreading it horizontally across the middle or making an artful throw in one of the corners.
Adding blankets makes a daybed comfortable for sitting and adds a classic fashion sense appearance to the daybed. It transforms its look into another piece of furniture in the room rather than a bed.
3. Decorate With Cushion and Pillows
One distinct characteristic of a standard daybed is its wider surface, making it a bit difficult to lean. Despite this, a daybed can be used as a couch by simply adding different sizes of pillows with designs that blend theme color and texture.
So far, this is the best way to make a daybed look like a sofa.
Before starting, always remember to keep the pillow arrangement harmonious.
Choose solid-colored pillows as the base of boldly patterned smaller pillows.
Layer the pillows by placing larger ones against the backrest or the wall, followed by sharp-colored cushions or throw pillows in gradual sizes at the front.
This arrangement narrows down the wide space of the daybed. It transforms the bed into a chic seating area where you can comfortably spend time conversing and entertaining your guests or reading your favorite book.
4. Add Coffee Table as Centerpiece
Another alternative way to style daybeds into a couch is to set a coffee table at the forefront. This additional piece of furniture mirrors a traditional couch setup. It creates a relaxed and inviting atmosphere where you can relish your coffee.
The coffee table acts as a centerpiece to accommodate beverages, remote control, or books. It also elevates the overall appearance of the daybed into a classic seating arrangement in the living room.
5. Side Table Accent
Placing side tables next to a daybed in a studio apartment is another great idea. This new furniture serves as a convenient resting spot to keep essentials like electronic devices such as a remote and a phone within reach and can be used as display areas for decorative objects.
Moreover, it emphasizes that the daybed is more like a comfortable couch for daytime hours than a sleeping area.
6. Incorporate Ottoman Stool
Daybed looks good in a living room with Ottoman stools on the sides or front. It evokes a familiar feeling of a united family of chairs with the daybed as the primary seating area and the stools as a mini seating extension.
This arrangement suggests the daybed as the focal point for comfy seating and creates a welcoming atmosphere for socializing, reading, or simply relaxing in comfort.
7. Add Art Decors
The classic and abstract art decors on the background just above the daybed perfectly combine style and fashion.
Not only does it speechlessly announce your personality, but it also makes a daybed look nice and inviting to the eyes. Its aesthetically pleasing touch brings vibrance to the living room at the same time, incredibly accentuating the daybed as a couch to lounge.
8. Place Side Decors
Rather than using a traditional bedside table, consider incorporating flower vases with inside plants as decorative elements on the sides of the daybed to add visual interest to the space.
Blending plants alongside the daybed can create a refreshing and soothing atmosphere that portrays a beautiful and inviting space to sit rather than a place to sleep.
9. Place Rug in Front
Placing a non-slip trendy fluffy rug or classic-made carpet in front of the daybed helps establish a couch setting. It gives warmth and a comfortable surface for our feet to land while defining the daybed as a polished couch for reclining.
10. Arrange Two Daybeds Perpendicularly
Suppose you're looking to create a couch-like appearance with your daybeds. In that case, one option is to arrange two identical daybeds perpendicular to each other like a traditional couch setting. This creates a cohesive and integrated seating area providing ample space for relaxation and socializing.
All these daybed couch ideas can be done individually or combined with other choices if you want to get the exact splendid design and style for your daybed as well as your living room.
Types of Daybed
Daybeds come with different types and unique features. Some of the popular types of daybeds that capture the market for their functionality and space-saving attributes are the following.
1. Daybed Couch
This design looks like a regular classic sofa with a handrail and a backrest. Often, this type is placed in living rooms with tons of colorful pillows on it. Also, a daybed couch can be made of metal or wood.
A metal daybed couch does not easily wobble at the weight of a person sitting as this is durable and strong. On the other hand, a wooden daybed couch captures the countryside's rustic vibes, giving a perfect spot to dream or read a book.
2. Daybed with Trundle
This type of daybed comes with two separate mattresses occupying one space. The underneath mattress is called the trundle, and it comes with a wheel on four corners for an easy pull. When two kids are in the house, this type is best in their sleeping quarters. It allows them to sleep in one room, with each having his/her own bed space.
Its space-saving design is also ideal for a small living room, as you can make a trundle bed look like a couch. Lots of tips are written below for your guide.
3. Daybed with Storage 
A daybed with storage space can be an alternative to a kid's standard bed. It offers storage drawers underneath instead of a trundle bed to accommodate blankets, clothes, and kids' toys. These space-saving drawers keep the floor free from litter. And give more space for children to play around.
On the other hand, it can also serve as a storage place for books and magazines in the living room, leaving you with a clutter-free surface.
4. Outdoor daybed 
An outdoor daybed is a favorite place to hang out during summer morning, teatime, or lazy days. It adds comfort while you read your book or just lay there appreciating the beauty of the outside elements.
Outdoor daybed materials are made of high-quality and more resistant materials to withstand different weather conditions. With this comes a more expensive price tag attached to them.
Conclusion
For a daybed to be used as a couch, it needs imagination and a creative mind to tweak things around it. The mere piling of pillows with the same color scheme and textures, throwing of colorful blankets and placing furniture within its vicinity turn it into a stunning new feature in your living space.
Learning how to make a daybed look like a couch is a must-have skill to keep your daybed a place of comfort and beauty.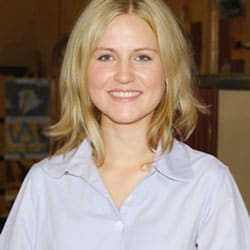 Hi, I am Roseanne Jones, an aspiring home designer that wants to make you feel more at home with your new house.With nearly five years of redecorating old residents and arranging new ones, I am confident that I can give you the best advice on your lovely place.