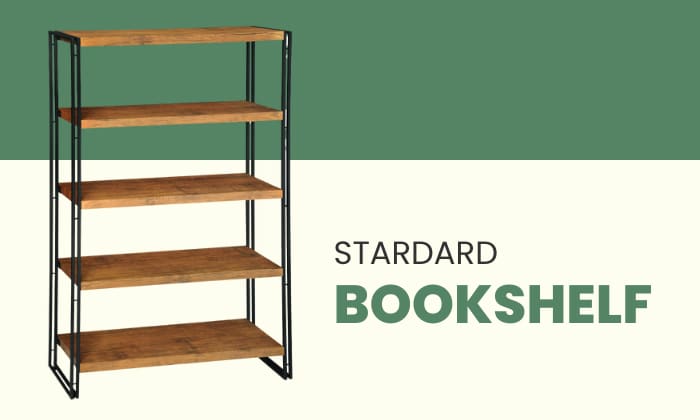 Whether you're a reader or not, bookshelves or bookcases are another great piece of furniture to have around your house. It serves as a space-saver and adds aesthetic appeal. Indeed, you need one that fits well into the space of your room.
The standard bookshelf dimensions have a width range of 31 to 32 inches, a depth of 10 to 12 inches, a spacing between shelves of nine to 12 inches, and a height of 36 to 84 inches.
What Are the Standard Bookshelf Dimensions?
Before we discuss the standard dimensions of bookshelves in depth, here's a foreword. You must first think of the items you will put on the bookshelf. Since bookshelves come in different sizes, determining the dimensions of those items can prevent you from building or acquiring the wrong bookshelf size.
However, if you don't plan on putting large items on it, the standard bookshelf size has a width of 31 to 32 inches, a depth of 10 to 12 inches, and a spacing of 9 to 12 inches.
These are the ideal dimensions, which are equivalent to a Two-Shelf bookcase size. This bookshelf is great for storing a collection of small books and a display space. This is also a great fit if you have a small space available in your house.
1. Standard bookshelf depth and width
Not to be confused with bookshelf width, bookshelf depth pertains to the width of the items you will put on the bookshelf.
On the other hand, bookshelf width refers to the overall width of your bookshelf.
Bookshelf width ranges from 24 to 48 inches.
The standard depth of the bookshelf is 10 to 12 in inches. This is an ideal dimension since standard books measure 9-½ inches in height and 7 inches in width. However, some large art books measure 11 inches in width and 15 inches in height.
If you put large items, like entertainment equipment or vinyl record players, opting for a bookshelf depth of 18 to 20 inches will do wonders. There are also bookshelves with smaller depths, which are suitable as storage space for CDs, cassette tapes, and pocketbooks.
2. Standard bookshelf height
Depending on the shelf number you want to have, a bookshelf's height can range from 36 to 84 inches, which is equivalent to three to seven in feet.
However, the typical bookshelf height is 54 inches, or four feet tall, which is equivalent to a Four-Shelf bookcase size with standard shelf spacing. This is a fit for an underutilized vertical space in your house.
3. Standard shelf spacing
The standard bookshelf spacing, or the height between shelves, ranges from 10 to 12 inches. This accommodates standard books' height up to the large ones.
Bookshelves available in the market come in adjustable shelves, allowing the spacing between bookshelves to extend up to 15 inches. You can put big binders, art books, and coffee table books on it.
Bookshelf Measurements by Shelf Number
As a rule of thumb, different needs come with different shelf numbers. But the sweet spot for most people is the Five-Shelf bookcase. Due to its shelf number and height, this space-saver can house a significant number of books, as well as decor items.
Refer to the table below for the dimensions of the bookshelf according to its number of shelves.
Shelf Number
Width (inches)
Height (inches)
Depth (inches)
Two-Shelf
31
32 to 36
12 to 13
Three-Shelf
30 to 36
41 to 48
12 to 13
Four-Shelf
Narrow ones – 24

Wide ones – 45

54"
12 to 14.5
Five-Shelf
28 to 60
72" to 77"
12 to 13
Seven-Shelf
31 to 36
84"
12 to 13
Bookshelf Measurements by Type
Refer to the table below for the different bookshelf types with their corresponding dimensions.
Bookshelf Type
Width
Height
Depth
Built-in Bookshelves
31.5 to 135.5
96 to 108
12
Media Storage Bookshelf
15.75
93.25
6 to 8
Library Bookshelf (Four-Shelf)
Narrow – 24

Wider – 48

54
12 to 14.625
Étagère
30
65
13
Corner Bookshelf
16.5
70
Top to Bottom: 8.5 to 15
Ladder (Leaning)
25
70
Top to Bottom: 4.5 , 6.75 , 9, 11, 13.25
Cube Bookshelf (consist of 12-cubes)
47.5
36
11.6
Tips for Choosing the Right Bookshelf
When choosing the right bookshelf, you must consider the following:
Weight capacity. This way, you will know what bookshelf you will choose. Make sure that the bookshelf is capable of holding your books for long periods. As a general rule, one row can hold up to 20 pounds.
Materials of the bookshelf. bookshelf made of solid wood or manufactured wood and metal are the best choice. This will ensure your bookshelf can hold the weight of the items displayed.
Dimensions of the desired space. Make sure that the space intended for the bookshelf is the same. This will prevent you from having a bookshelf that does not match your desired space.
Conclusion
When it comes to finding the perfect bookshelf for your house, knowing the standard bookshelf dimensions is one of the factors you must consider. As a rule, it must be 31 to 32 inches in width, 10 to 12 inches in depth, and nine to 12 inches in spacing.
However, you must also consider what items you will display on the bookshelf and the materials used so that your bookshelf will last a lifetime and not just for a season. You can also choose what type of bookshelf you'll have so it will fit with the aesthetic appeal of your house.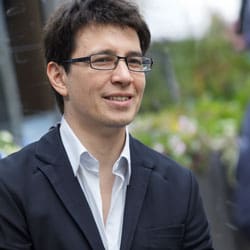 As a 3-year architect, my integral tasks have always created beautiful pre-design for many construction projects. I have been a part of the process of designing, planning, and developing buildings. And to bring such experiences into establishing Arthitectural is another dream comes true.