Along with painting, doors are one of the main factors in designing a new house. A sliding glass door can be a lovely visual to match the home decoration. Since it will help you expand the space, link your room with the balcony or garden, and provide your apartment with natural light. Even though glass sliding doors had been regarded as a luxury some years before, they are considerably more helpful and cheap nowadays.
There could be many questions about the choice and installation of your new glass doors, especially what standard sliding glass door sizes are if you want a perfect fit for your door. Continue reading more about this post and discover how to pick the right size and design for your home with many kinds of sliding glass doors.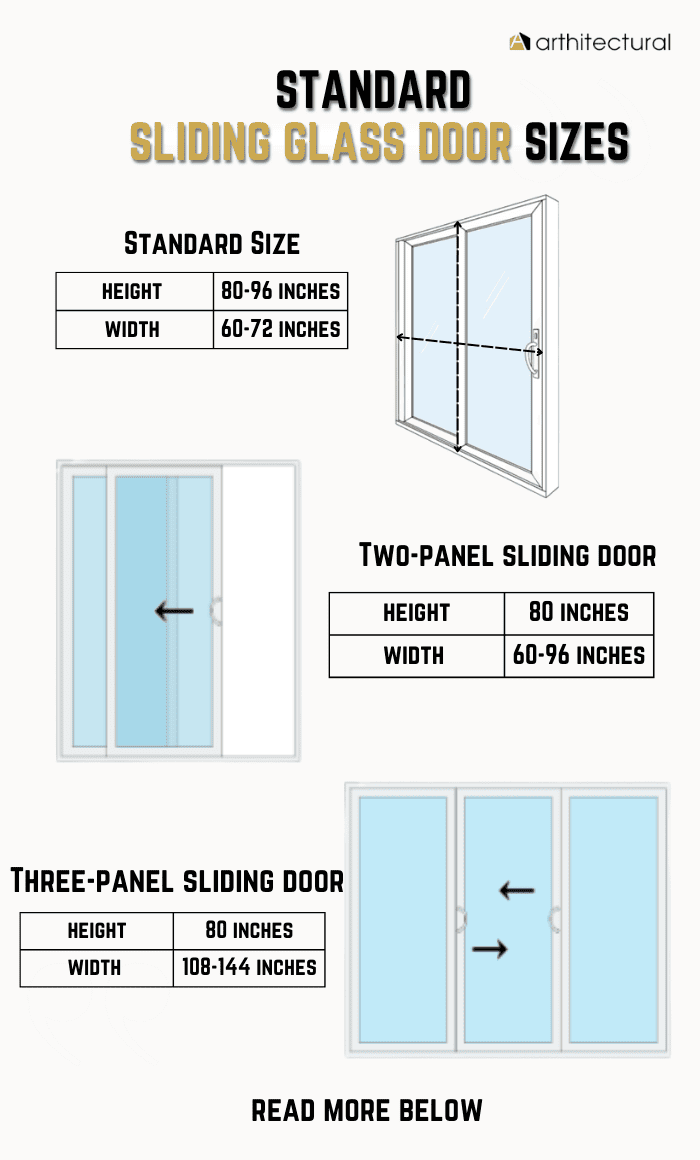 Sliding Glass Door Function
For numerous reasons, you can install a sliding door in your home. Firstly, with the feature of glass, it does not block your vision, meaning that you are able to enjoy the scenery outside. Besides that, sliding glass doors immediately make a space appear much wider and light-filled by allowing natural sunlight into the residence.
They also give a particular feeling of elegance to the interior design with their selection of modern styles. If you are looking for up-to-date minimalist architecture, glass sliding doors might be a perfect fit in your house. Another pleasure of sliding glass doors is to make your outdoor space accessible, which allows a bigger room to accommodate more visitors.
There are many sliding doors adjacent to the walls. On the top and bottom of them, there is a path that the panel slides from side to side. A sliding glass door provides extra available space at home for interior entrances, such as bathrooms, living rooms, bedrooms, and kitchens. They are generally utilized as outside doors, wardrobe doors, and room splitters.
Standard Size of Sliding Glass Door
Keep in mind that dimensions will affect the pricing when you buy a sliding door. You should, thus, strive to harmonize it with your home exterior style and seek the best frame size. Your objective is to facilitate the opening of your courtyard. Standard size sliding glass doors have standard heights of:
80 inches (203 cm)
82 inches (208.2 cm)
96 inches (243.8 cm)
and a width ranging from 60 inches (152 cm) to 72 inches (approximately 183 cm).
Glass doors are typically composed of two sections: a fixed glass panel and a sliding glass panel. However, there could be more than two or three panels installed in one door. In order words, there are different sizing possibilities based on the type of sliding door. Now, let's take a look at the average sliding glass door size of 5 typical styles that fits any house design and décor.
Pocket door
The first kind of sliding glass door is a pocket door that is famous for tiny places. To save space, designers, architects, and homeowners prefer to have pocket glass doors. Because of having just one panel, the pocket doors are suspended from the ceiling and attached to the wall on a track. When it slides, it will disappear into the side of the wall, leading to a larger room and a clearer visual appeal.
Such a sliding door is ideal for tiny and narrow areas where a standard swinging door is insufficient. For instance, pocket doors match small bathrooms, powder rooms, or wardrobes. It can also be used for separating two rooms into smaller areas. One example is a living room with a pantry. It gives a good division, does not clutch the hallway instead of utilizing a conventional door opening, and permits the air to circulate constantly while it is open. The door also saves room because it takes no space.
About standard dimensions of it, it has the approximate rough opening height of 80 inches while its standard widths can be:
30 inches or 70 cm
36 inches or 80 cm
Two-panel sliding door
A two-panel sliding glass door is way more beneficial compared to the pocket one. As opposed to a pocket door that can only open on one side, this two-panel sliding one can slide both ways. Two-panel sliding glass doors have the same standard height, 80 inches, but they are available in different widths. Such sizes are set as standard so that you will not need to fight for a replacement when the demand happens. The difference in standard width will be listed below.
60 inches or 152.4 cm
72 inches or 182.9 cm
96 inches or 243.8 cm
Three-panel sliding door
Three-panel doors are way wider than a glass sliding door with two panels. This style fits closely within the frame and weather stripping that helps reduce air flows entering and escaping via doors and windows in your apartment. It can fill any existing gaps to obtain optimal energy efficiency. During winter, the weather seal can limit the entry of cold air from outside, while in the summer, cold air from ACs is kept indoors.
With three-panel sliding doors, the central panel is the one you may select from two possibilities to slide from the left to the right or vice versa. The visibility will improve, while the opening space is the same. Even though the standard height is similar, there are two common widths for this style.
108 inches or 274.3 cm
144 inches or 365.8 cm
Four-panel patio sliding door
Another style of sliding glass door has four panels. With the feature of four glass panels, there are two central panes, which can be opened on each side of the other two unopened ones. To be specific, one middle panel will go to the right and another one will go to the left. You may also pick several alternatives about the direction you wish to open when all four panels can slide together in a certain design.
This is a unique and rather new model in the marketplace. For massive openings, it's wonderful to make your home feel like a five-star hotel by offering easy access to the outside. This item features a standard width of 108 inches (274.3 cm) for its sliding door dimensions. You can take a look at the video to see how four-panel sliding doors operate.
Stacker doors
At least two sliding panes are attached to this type of glass door, and the way they move toward the fixed pane is special. The first pane moves towards the second and slides into the unopened one together. When opening and closing, their sliding feature takes up less area so that you can design your space easier. The stacker doors have a traditionally elegant appearance. With just a simple pull, you can link your interior area to a pleasant exterior one. Standard widths of stacker sliding door can be:
59 inches or 150 cm
354 inches or 899 cm
The whole opening size is up to 295 inches, about 749.3 cm, since it consists of three to six panels.
Advice on the Purchase of Sliding Doors
It looks uncomplicated to choose a door for your home before you try, as this is not a thing that many of us do frequently. This is more about research for quality and clear information. A sliding glass door of high quality is what everyone wants, but the only difficulty is how to pick one. You must consider a few things, such as material quality and the choice of a suitable sliding door. Now, let's find out what elements you have to think about to make a proper decision.
Sliding glass door dimensions
The key thing is your budget when it comes to picking a sliding glass door. The size of your door sets the price. You will indeed have to measure the aperture of the space to get a preliminary estimation of your new door. You might have to spend a little more if you want a bigger door. There are additional materials and other concerns as well. So, you need to understand that the cost depends on sliding door measurements.
Glass material
You may become confused in terms of energy efficiency and glass quality. You want a patio door, which can manage the conditions you live on, from snow, rain to high temperature. You can also meet your energy-saving targets if you have a sliding glass door with weak electrical and heat conductivity.
Frame material
Together with the glass, a door frame is one of the most important considerations for picking a glass door sliding because it determines durability. Several door frame duties comprise balance, stability, and weather protection. Vinyl is an affordable material that requires minimal maintenance as it does not have to be stained or painted. Vinyl is available not only in many colors but also quite durable and well-protected in weather conditions.
Conclusion
Learning standard patio door sizes gives you not just an overview of sliding door dimensions and guidance on how to choose your glass door as effectively as possible. Not only standard sizes but also other aspects affect your selection of a suitable glass sliding door.
Select your style and make sure to get help from technicians if you have trouble installing door replacements. Have you found this article on standard sliding glass door sizes effectively? If yes, leave your views in the comment section and share them with family and friends.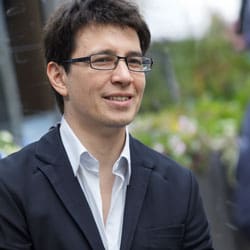 As a 3-year architect, my integral tasks have always created beautiful pre-design for many construction projects. I have been a part of the process of designing, planning, and developing buildings. And to bring such experiences into establishing Arthitectural is another dream comes true.