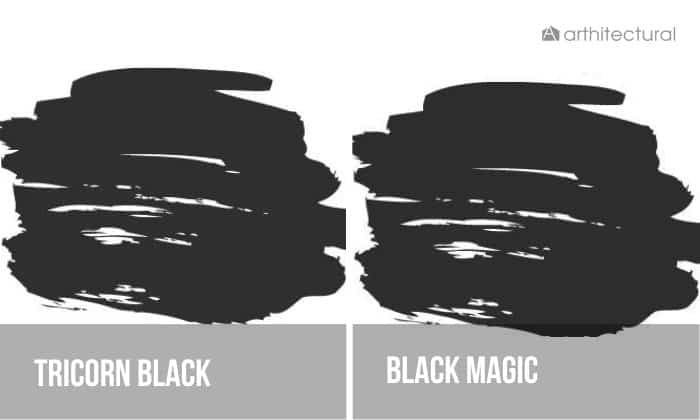 The neutral influence of the tricorn and warm embrace of black magic paint evokes classic elegance and an astounding smart look to the furniture or walls they touch. This fact made them stand out from different color blacks in the ever-changing world of house design.
Though these two paints came from the same family of black, each possesses unique attributes that need to be familiarized with. Knowing the suitable paint shades to match the existing color palette gives you the exact visual appeal you want to have.
Read on to learn more details about tricorn black vs black magic below.
| | | |
| --- | --- | --- |
| | | |
| | Tricorn Black | Black Magic |
| LRV | 2.45 | 2.88 |
| Color Family | Black w/ Purple Blue Hue | Black w/ Red and Red Purple Hue |
| Undertones | None | Gray |
| Uses | Accents, Cabinets, Trim, Furniture, Walls | Accents, Cabinets, Trim, Furniture, Walls |
Tricorn Black Vs. Black Magic – Where the Differences Lie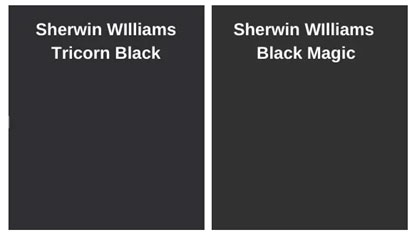 Revamping your exterior space or accenting interior accessories with Tricorn Black or Black Magic paint is one of the bold steps to bring visual interest to the eyes. They command power and elegance when used and paired with the right color palette.
The well-earned reputation of these paints brings you to the crossroad of choice and wonder. Which one creates the best mood? What colors best complement each of them? And more questions that need clarification when choosing between the two.
Digging deeper into the micro perspective of these two magnificent black colors enlightens us with the different paint terminologies that must be understood before choosing a paint color. The slight tweaks in the minor paint details, like the LRV, color family, and undertones, resulted in their unique individualities.
1. Light Reflectance Value (LRV)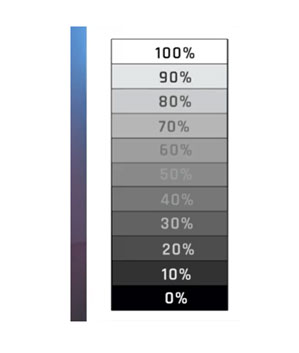 Light reflectance value is the way light is absorbed or reflected by a paint, expressed in a value range from 1-100.
The higher the LRV, the more light is reflected, and less light is absorbed. When the LRV is lower, less light is reflected, and more light is absorbed. A very low LRV for black paint indicates the surface is too dark.
These two contesting black paints fall below LRV level 3, which means they absorb the most light. Sherwin Williams Tricorn Black LRV is 2.45, a bit lower than Black Magic which has 2.88. This tiny difference makes the latter shade lighter.
2. Color Family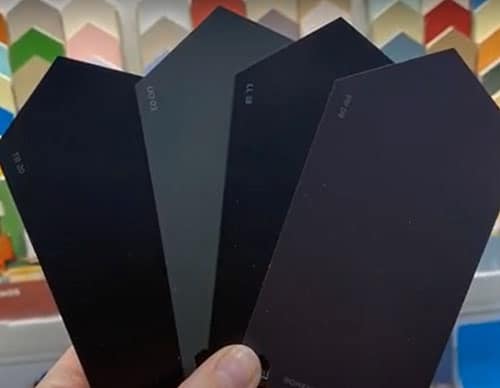 As mentioned, Tricorn black and Black Magic came from the same black color of the Sherwin-Williams brand, yet from different hue categories.
Tricorn black origin is traced from the purple-blue hue, which contributed to its blunt neutral black color, while the latter finds its root in the red and red-purple hue, which radiates a mellow dark color. This difference between the two affected allows them to enjoy different tones.
3. Undertone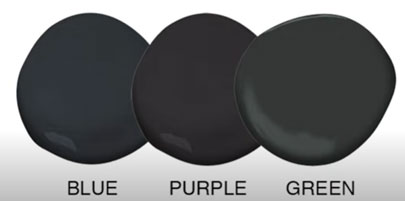 Undertone colors are invisible colors in paint but could slightly affect the visual perception of the paint when mixed with other colors.
Black Magic versus Tricorn Black undertone differs in great length. Black Magic is found to have a slight gray undertone making it a bit lighter when the surrounding is bright, and so we blame the light for the color shift. However, in reality, it is the undertone that's working.
Meanwhile, Tricorn Black is devoid of undertone. No hint of color change is seen when mixed with other paints nor placed under circumstances that affect the color appearance, like the bright light or the warmness or coolness of the surrounding.
4. Usage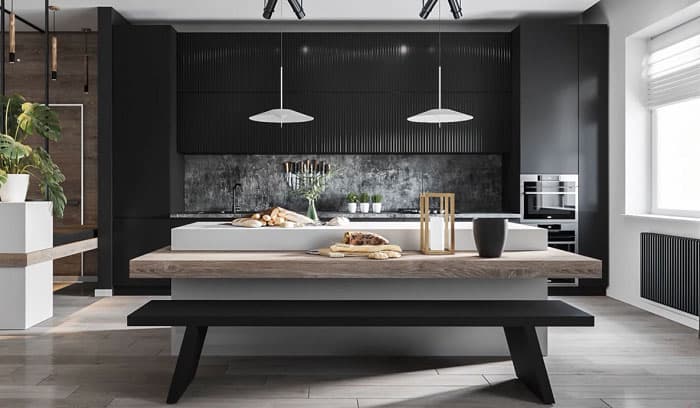 Both of this paint can be used for external and internal painting, and both display impressive outcomes. However, though they have the ability to turn things virtually dynamic, it is advisable to use them sparingly.
What are the Pros and Cons of Tricorn Black
The Tricorn black neutral feature is helpful for beginners in painting. It does not reveal any contrasting colors when used in interior accessories like interior doors, trims, or furniture.
It also does not need any other colors to project its plain yet superior character. Here are some advantages of using these paints:
Pros
Transform an Ordinary Space – You might say that having a Tricorn black bedroom can be daunting, but the picture below debunks that myth. When it is paired with the right color, it transforms a place into a cool, sophisticated space and classic yet virtually modern venue.
Creates Focal Points – With the domineering aura of this color, it can notably turn Tricorn black doors into a masterpiece in between plain white painted walls and could also turn other furniture, like cabinets, into a centerpiece of architectural beauty around the room.
Add Depth and Dimension to Spaces – Even with the emergence of different styles and designs, the dramatic and timeless texture and tone of Tricorn black didn't fade. Instead, it was incorporated into them.
Aside from being used to highlight furniture and building accessories, it is also splashed on walls to add depth and awesome dimension. A Tricorn black accent wall displays a totally different and strikingly solid place to anchor portable designs.
Can be Used in Interior and Exterior Finishing – This paint is absolutely a great choice for outdoor use, especially for painting the roof. It's economical, requires less maintenance, and absorbs the heat most needed during wintertime.
Not only that, but it can also make your front door stand out among the overall outside features of the house when it is painted with this black color.
Cons
Dull in Natural Light – Tricorn black looks inviting in a well-lit room; however, it might look dull when exposed to plenty of bright natural lights.
It Can be Deadly Dark – Too much black tint in a small space tends to affect the mood, which sometimes lessens the vibrance of the place. The room can also be too dark when the lights are off. Thus, it needs meticulous and ample lighting.
Pros and Cons of Black Magic
Sherwin Williams Black Magic paint does not shy away from Tricorn black regarding pros and cons. Though it is a bit lighter, this doesn't make its quality any less.
Pros:
This color gives a warmer ambiance, creating a compelling presence when used strategically.
Cons:
Overall, it has the same advantages and disadvantages as that of the Tricorn color with the addition of the red and red-purple hue undertone mishap.
Sometimes Black Magic reflects a bit of red tint when struck by bright light.
Tips for Using Black Paints
1. Right Paint and Sheen
Painting the whole room with black is a rising trend in home designs. But it entails meticulous choosing of the right black shades to match the overall ambiance of the house.
Also, sheen – the term used to describe the flatness and glossiness of a paint, plays an important role in designs. Too glossy paint reflects too much light, while flat paint might also look dull. That said, use black paint swatches or try the paint on a paint sample before going all out to paint the walls.
2. Use in a Well-Lit Area
Black is appreciated best in a well-lit area. Make sure the place where you want to use black shades is well-lit. If possible, add more light as needed; this way, the candor appearance of the black paint is recognized.
3. Stay Minimal or Balance with Light Colors
Stay minimal when using black colors as an accent as much as possible. However, when you paint the entire room bold black, incorporate furniture and decorations with light or pale colors to balance the color perception.
4. Personal Touch
What is enjoyable about using black paint is that you can add the personal touch you desire! You may use patterns like geometrical, floral, and paisleys. These add more sophistication to the wall, which dissolves the spooky feeling attached to black colors.
Colors that Match Black Paint
Combinations of colors can either break or make a whole new perspective of beauty. Here are some colors that compliments black colors:
1. Dramatic Black and White Combination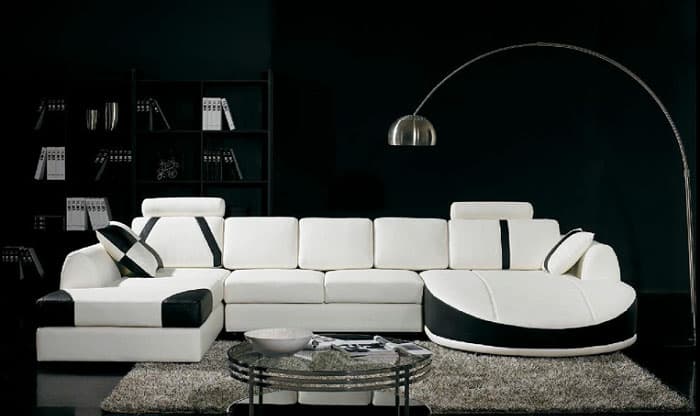 2. Countryside Feel of Black and Brown Classic
3. Black Accented With Triple Green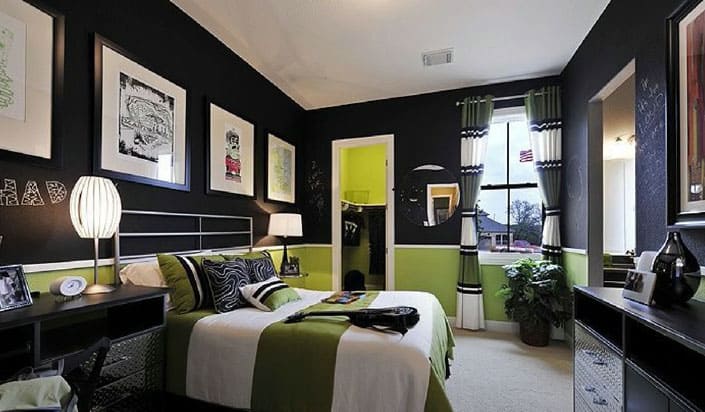 4. Black and Indigo Colored Beddings and Curtains
5. Black Paired with Red-Orange Table
Frequently Asked Questions
Is Tricorn black or black magic darker?
Yes, Tricorn black is darker than Black Magic due to its hue composition, low level of LRV, and devoid undertone. This also suggests that Tricorn black a true black.
Is Tricorn black too black?
Tricorn black is the blackest paint of the Sherwin-Williams brand when we take the light reflectance value as a reference. Still, there are brands that have lower LRV, which connotes that they may be darker than Tricorn Black.
Why is Tricorn black so popular?
Tricon Black is very popular because of its neutral characteristic. Compared to other black paints circulating in the market, Tricorn Black does not possess the ability to show any color other than black.
Conclusion
The macro perspective of Tricorn black vs Black Magic episode shows only the lightness and darkness of colors. Still, when zoomed in on their minor details, we find interesting differences that dictate their behavior and true color.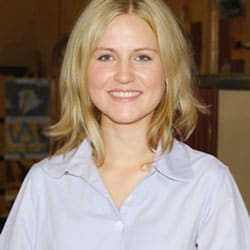 Hi, I am Roseanne Jones, an aspiring home designer that wants to make you feel more at home with your new house.With nearly five years of redecorating old residents and arranging new ones, I am confident that I can give you the best advice on your lovely place.