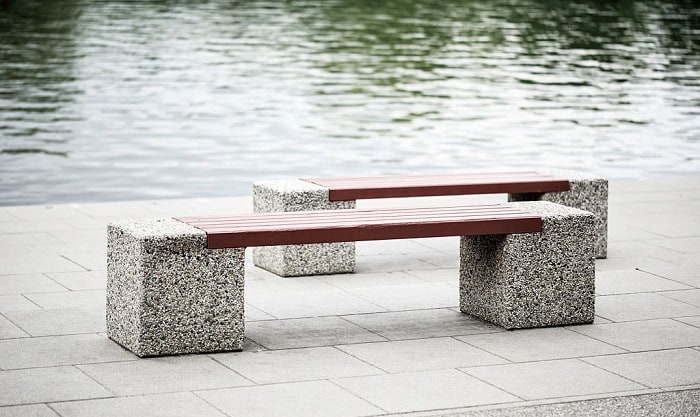 A bench is a long seat that can accommodate many people at the same time. Although benches are most commonly built of wood, they can also be made of metal, concrete, or synthetic materials. Most of them are designed for outdoor usage but some may be used indoors as well.
Benches come in a variety of styles, depending on the space available and the purpose. If you are seeking one for your home, this post will offer you EIGHT different types of benches, as well as their advantages and disadvantages.
Outdoor Benches
Everyone is too busy with their heavy workload and routines that they forget to make time for themselves. This causes annoyance and emotional exhaustion. Gardens are a fantastic way to get away from the boredom of daily life because they can serve as a personal retreat where you unwind and enjoy yourself.
In other words, if you have a garden, you may have find yourself wanting to go outside and sit for a bit while enjoying your morning tea or reading newspapers. Hence, you must include some type of seating in your garden where you can relax with your family or friends. Let's look at a few beautiful and versatile styles of benches for exterior design listed below.
1. Concrete bench
Concrete seats are typically built in classical forms that reflect historic English rural gardens and bring a royal feel to a yard environment. Concrete seats may also be constructed in minimalist blocks that look great in modern gardens.
Concrete benches are weather-resistant, long-lasting, aesthetically appealing, and incredibly low-maintenance. They come in a variety of styles and may be customized to meet your specific needs. A handcrafted concrete garden bench will bring uniqueness and value to your yard.
The downside of these benches is that they are not soft and comfortable to sit or relax, and they are also quite heavy, so it is difficult to move once installed.
2. Wooden bench
Wood is one of the most commonly utilized materials for bench construction. Wooden benches are perhaps the best choice for outdoor seating. They are considered to be natural and well-balanced outdoor furniture because they look great in the garden and match perfectly with the environment. Moreover, they never appear out of place.
Unlike the concrete bench, these wooden materials make them visually attractive, soft to sit on, and cost-effective.
The biggest difficulty with wooden benches is that they must be maintained annually to remain in nice shape. Every year, they should be stained or painted with a mixture designed for outdoor hardwood surfaces to preserve them from dampness and severe weather. Without this protection, the wood would degrade fast and become structurally and aesthetically damaged.
3. Rattan Bench
The third option for your garden seating is a rattan bench. This kind of bench is manufactured from the harvested vines of a climbing vine plant, which are braided together to make furniture.
Rattan benches are lightweight, durable, waterproof, and UV-resistant. This makes them ideal for using outside or keeping out in the sun all summer as they will not fade, discolor, or grow weak.
They are simple and convenient to clean. Above all, rattan garden seats provide a flexible and comfy feeling. They also improve the appearance of your garden, making it more attractive.
It should not be kept outside in the rain unless it has been painted. So, proper care must be taken otherwise rattan benches won't last long.
4. Metal bench
If you believe that the above types of wooden benches will not match the style of your garden, or you just don't want to deal with the maintenance that comes with them, metal benches may be a useful alternative. These benches are available in a wide range of designs and metal combinations.
Metal benches are able to withstand harsh weather conditions well. Besides, if you become tired of the look, you can easily refresh it by painting it with external metal paint. Before purchasing a metal garden bench, ensure that the metal is capable of suffering the adverse weather conditions that a garden bench has to face frequently.
Even though they are more expensive than wooden or rattan seats, they endure considerably longer. So, they are a smart investment that benefits in the long term. They are often composed of aluminum or iron. They appear to be elegant and artistic, which works great in an antique garden as well.
Metal benches are less stretchy than other bench styles and cannot be transported from one location to another because of their heavy weight.
5. Curved bench
Curved seats give the area a cozier vibe. They come in two varieties. One has the entire curved backrest and armrests, whereas the other only has the curved backrest with straight armrests. Curved benches are a wonderful accent to corner areas since they allow you to appreciate the entire space rather than just one side when sitting.
They help people feel closer to each other and encourage communication if you wish to use it for socializing.
These benches are generally an excellent sitting choice for small areas due to their natural form. Depending on the style of the bench, it may accommodate two, three, or even four persons. This implies that a single bench may accommodate up to four chairs.
The primary disadvantage is the higher cost when compared to a rectangular bench of the same square footage. In addition to requiring additional materials, labor expenses may grow as a result of the design's complexity.
6. Tree bench
A tree bench can be built in several different styles, but the most important feature is that it creates a circular sitting around the trunk of a tree. The tree trunk is in the center and surrounded by seats. This might be as easy as connecting a series of straight seats to make a hexagon, or it could be as complex as constructing a set of curving benches that fit together to create one solid bench look around the tree trunk.
A tree bench is a pleasant spot to relax when reading a book or simply watching the surroundings. This is because the tree above creates the sense of a comfortable environment while being outdoors. Sitting in the shadow of a tree and enjoying the cool wind might help you forget your problems and be immersed in the present.
Most wooden benches are vulnerable to water and heat since they can degrade if not properly treated and waterproofed. If the wood texture is not thoroughly cleaned, fungus and bacteria might grow, especially when they are placed close to the tree where many insects and bugs live.
Indoor Benches
Indoor benches offer a place for people to sit whenever they leave or enter the home to put their shoes on or off. This works well as benches are not renowned for being very comfy, but they are great as an infrequent rest to put shoes on. Not only that, there are different types of benches that are multi-functional in your interior design.
1. Storage bench
A storage bench typically has four solid sides that act as drawers rather than legs beneath the seat, creating an excellent place for storing goods. Indoor storage benches are great in children's bedrooms since they can be used to store toys and other clutter while simultaneously serving as a comfortable spot for children to relax, study, or paint.
The mobility of storage benches is the first reason to consider purchasing them. These benches are lightweight and portable, and they may be moved from one location to another as needed. When placed indoors, your benches can be arranged in the doorway, the extra space in the dining area, or the bedroom.
When it comes to storage benches, you might want something useful, adaptable, and reasonably priced. They're made of various materials, including wood, plastic, and metal, so they all cost differently.
You do not need to purchase any harsh chemicals to clean your storage bench because the plastic surfaces are smooth, which helps stains come off fast and easily. However, they must be cleaned regularly to keep your products free of moisture and pest infestation.
2. Backless benches
A backless bench does not have back support. They are approachable from any direction. The most unique feature is that they may be utilized as a table when you have a party in your garden.
Since they don't have a backrest, people may sit on them and face in whatever direction they like, making them popular in shopping malls and open hallways. They may also be used in other environments. They are more cost-effective to purchase because they take less material to manufacture.
The downside of these seats is that they do not provide a comfortable place to relax. You cannot lean back on them and must maintain your upright posture instead. They're useful for giving your legs a short rest during a shopping excursion, but they're not ideal for full-body relaxing.
Conclusion
Benches may be built of a wide range of materials and dimensions, which means that you may choose any texture, color, and design you want. When it's winter, you can add some colorful throw pillows so that your space will look more comfortable and cozy, and when it's hot, just leave it plain to create an energetic vibe.
Make sure to clean and maintain your bench regularly to prevent undesirable pests. Was this article effective? If yes, please leave your views in the comments area and share them with your friends and family.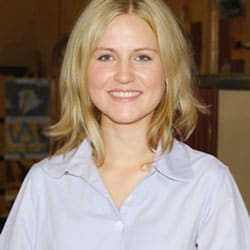 Hi, I am Roseanne Jones, an aspiring home designer that wants to make you feel more at home with your new house.With nearly five years of redecorating old residents and arranging new ones, I am confident that I can give you the best advice on your lovely place.