Living room windows are as important as any part of the house; they provide natural lighting, a good view, and ventilation. Since there are quite a few variations of window styles and types, choosing the appropriate living room window for your home is needed.
The living room is the front line for guests, so selecting the kind of window can be either practical (convenient), aesthetic (pleasing), or both. To decide, you should know more about the types of living room windows, and I'm here to help.
List of Living Room Windows: Advantages and Disadvantages
You might be overwhelmed with different living room windows and don't know them very well yet, so here's a list to help you decide on your front living room windows.
1. Single-Hung Window
The single-hung window consists of two sashes; upper and bottom. You can open and close the window by moving the bottom up and down while the upper sash is stationary.
Easy to install due to few moving parts
Among the affordable windows
Not subjected to many air leaks (when using air-conditioner)
Shorter life span
Not as flexible as most window designs
2. Double Hung Window
The double-hung window is similar to a single-hung because it also comprises two sashes. The difference is you can open and move both sashes for good ventilation and flexibility.
Easy to use due to the open and flexible sashes
Easy to clean and maintain
Allowing more ventilation
Versatile in designs, thus offering more decoration freedom
Costs more than single-hung
Require for maintenance yearly
3. Picture Window
Suppose you want a large living room window and the scenery out there is breathtaking, one of the most popular is a living room picture window.
As its name suggests, the window is a massive stationary glass in a single frame resembling a picture frame. It provides a great view of the outdoors, making the living room the main attraction.
Unobstructed view of the outdoors featuring real-life scenery/beauty
A tremendous amount of natural light in the living room
The initial price and maintenance cost is low due to the simple design
Due to no opening part, there is limited ventilation
Can give too much heat when its summer and cold in the winter
Glass replacement is expensive if broken
There can be privacy issue
4. Casement Window
A casement window is a window type that usually has a single sash or pair of sashes lined up in one frame. You can open or swing it out (upward or sideward).
Serve as suitable ventilators
Energy-efficient (seal tightly) with minimal air leak
Unobstructed for viewing outside
Limited overall size
You can't install window air conditioners
5. Awning Window
An awning window is a single-sash window that you can open outwards. It is best for usually rainy places because the window's design can deflect rain. Due to its space-efficient design, you can often see this type of window on large buildings.
Gives a neat and modern look to your home/building
Offers good ventilation during the rain letting water into the floor/mat
A secure design that limits entering and getting out of space, thus also safe for families with kids
Not providing as much ventilation as other windows due to the narrow shade
The sticking-outward position of the window may obstruct people outdoors
6. Sliding Window
A sliding window has two separate sashes that open and close when you slide them horizontally across one another. Still, there are some sliding windows where you can only move one sash.
Versatile use on different wall spaces in the house
Provide good natural lighting and ventilation.
Not sealing tightly compared to other windows (casement, awning, etc)
The exterior part needs cleaning from the outside, which can be a hassle
Water can be stuck in the bottom track if not care properly
7. Bay Window
Bay windows feature multiple windows to make one. There is often one at the center, with side windows at each side in an angle position and typically protruding from the side of the house. In today's modern living room windows, a stationary or casement window is an option for the bay window.
Allows natural lighting for reading/living/bedroom
The addition of several bay windows can increase the house value (especially for re-saling)
Bay windows make the room bigger
Allows adding furniture, especially chairs and tables, right under the wall of windows
This type of window design is expensive
Requires a professional if you end up deciding to add window treatments
8. Arched Window
Precisely what its name is, its shape is like an arch – rounded tops which can add architectural design to your home and come in different sizes and arc shapes. Most arched windows are stationary; that's why they install them above standard windows that open.
Ideal for classy home decoration
Adaptable to almost any kind of window
Ideal for a large room with many wall space and columns
There is no ventilation from this type of window
9. Bow Window
The bow window may resemble a bay window. Still, a bow window usually consists of multiple identical sashes of windows forming an outward curve that creates a circular area.
Adds to the value of your home
Additional seating or storage area
Natural lighting helps save on electricity
The scenery can be seen from the inside, showing natural home beauty decor
Installation cost can be expensive due to the sophisticated design
10. Jalousie Window
A jalousie window is not usually the type of window you see. It is a split of multiple tempered glasses in different metal slats, which you can open using a lever. This window type is popular in coastal and rainy regions.
Has sufficient ventilation (ideal for small rooms/houses)
Can block sunlight and rain well to protect indoor furniture
Affordable window choice
Not very energy-efficient
Less security since the slats are removable
11. Transom Window
Transom windows are stationary accent window types for decorative purposes that you can install above doors or windows to make a focal point. Its shape can be semicircular, square, or rectangular.
Adds value to the house due to the unique architectural design
It uplifts the modern or classic aura/design of the house
Allows much natural light
Limited ventilation to the room, not suitable for the bedroom
12. Garden Window
The garden window stands out with its protruding design toward the outside of the house. From its name, this window type focuses on displaying plants that are perfect for those who want to present their beautiful plants and flowers as decoration.
Allow bright lights to get into the room
Ideal place to raise flowers and plants as decoration
Unique design for home garden, saving space
The complex design is expensive to install
Prone to damage due to the protruding parts
13. Circle Window
If you want a touch of classic Gothic and Victorian, you can add this to your home. There are also types of circle windows; full circle, half circle, quarter circle, oval, and elliptical, which can add architectural design to the house.
Versatile and unique design, adding a classic and vintage vibe to the house
Low maintenance due to the small dimensions
Adds natural light to the bedroom or living room
Expensive window replacement
Does not open for the air to get in, thus not much value in ventilating
14. Skylight Window
If you are a sky and natural light enthusiast, a skylight window is perfect for you and your home. Depending on your ideas, it can be stationary or movable (for ventilation).
Much natural light in the room, especially the bedroom with a small space
Good airflow for house
Adds a modern vibe to the overall decoration
Can give too much light/heat during summer months
Not safe if there's a storm
15. Custom Window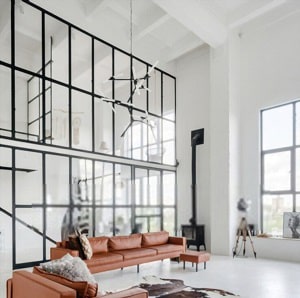 This type of window is for those who have unique or other plans for their window that aren't meeting standards. Professionals usually do this since it's customized; most of the time, these are big windows for the living room.
A few examples of custom windows are tall windows or window walls, which are also one of the types of large windows, perfect for those who want to fill up spaces in their homes.
Provides natural daylight for daily routine and even work
Energy-efficient due to the tight seal design
A better view of the outdoors
It makes the room feel spacious
You can be creative since its customized
It takes time for repair or replacement because it is customized
Cost compared to standard windows
Materials of Window Frames
After knowing about different kinds of house windows, next up – are window frames play an essential role because they support windows, which can affect their overall quality and lifespan. So, here are the different primary window frames for you to check.
1. Vinyl (PVC) Frame
This frame is made up of polyvinyl chloride (PVC), which is considered plastic. Durable and flexible but not sturdy as the other frames.
2. Wood Frames
Wood frames are outdated and modern since they go way back, and now, because of some improvements, they're back. People nowadays are fond of brown or beige because they're aesthetically pleasing.
3. Aluminum Frame
Aluminum frames are suitable for any style, whether classic or modern. Though it is expensive, considering its quality and design, it is a good choice.
4. Fiberglass Frame
This frame is made from silica sand, a sustainable and recyclable material. Considering its features that can withstand pressure or stress, it is an excellent option for large windows.
Frequently Asked Questions
What are the things to consider before buying windows for the living room?
Before buying your windows, here are things you need to consider first:
Budget, including its price, installation and maintenance costs
Frame materials
House and room decoration and space
Security value
Glazing issues
Local building codes
What is a living room window called?
There is no specific name for the living room windows. Still, the best ones people usually use for their living room are bay, bow, double-hung, and casement windows.
Can you install a window inside your house?
Yes, you can. There are quite a few benefits that an indoor window can provide like:
Provide light to dark spaces from an adjacent room/space
Conserve space
Sound barrier
Provide ventilation when open
What type of window is best as family room windows?
Since it is one of the most popular rooms in the house, finding the best window is essential. The most commonly used windows in the family room are picture windows, casement windows, and double-hung windows.
Is it okay for a small living room with a big window?
Yes, it is okay. Installing a large window for a small living room is advisable, making it look bigger. You can choose between a casement window (with ventilation) or a picture window (stationary).
Conclusion
Every part of your home affects one another, and windows are our connection to the outdoors. Nonetheless, you need to be wise and consider this information a guide for choosing the type of living room windows you want or need for your home. I hope you find this article helpful and engaging in learning about living room windows.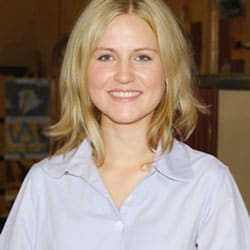 Hi, I am Roseanne Jones, an aspiring home designer that wants to make you feel more at home with your new house.With nearly five years of redecorating old residents and arranging new ones, I am confident that I can give you the best advice on your lovely place.