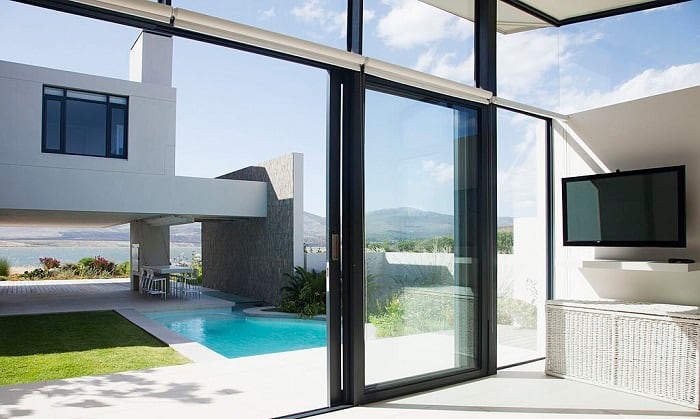 The security system is one of the most vital features of your house and thus shouldn't be taken lightly. Without a proper lock, your property and personal safety might be at stake from ill-intentioned intruders.
Sliding doors, for all their aesthetic appeal, can be an easy entry for uninvited guests due to their simple locking mechanism. It's time to consider different types of sliding door locks to prevent this beautiful entrance from being your home's Achilles' heel.
11 Common Types of Sliding Door Locks
Installing locks for sliding doors is tricky in that many options can only be operated from one side. To add to the dilemma, a lot of products that allow you to open from both sides can be vulnerable to force. So, which types of sliding glass door locks should you choose?
1. Mortise Locks
The most common among sliding doors locks types, mortise locks are usually pre-installed. Regarding their setup, these locks are nestled in a hollowed-out section of the door rather than through the door itself or its doorknob.
All mortise locks have a thumb latch, which enables you to open or close the door by pulling the latch up or down.
Due to their locking mechanisms for sliding doors, most mortise locks are non-keyed and can only be closed from the inside.
There exist models with keys that allow you to lock the door from the outside. However, these will come at a pricier cost.
Mortise locks are not one-size-fits-all; you'll need to check the door's thickness to determine whether the two are compatible.
This lock type is known for its durability, which makes forcing the door open a more challenging task. However, taking the door off the track is not outside the realm of possibility. Therefore, installing a secondary lock will be necessary.
2. Keyed Locks
The operation mechanism behind keyed locks is straightforward – the inserted key will change the hook into the desired position. This means you can seal the door shut from both the outside and inside.
There are a plethora of key lock options out there, most of which are affordable. Finding a product that fits your home decor isn't a big issue either, given how these locks come in various design styles.
Not every flush mount keyed lock product will fit your door, so be sure to double-check the measurements before purchase.
Although keyed locks do provide a semblance of security, they are not as safe as deadbolts. It doesn't take a crafty burglar to pick them.
Overall, key locks shouldn't be your main security measures. When you leave the house for long periods of time, it's better to lock the patio doors from the inside and rely on other alternatives, such as double bolt locks.
3. Surface Mount Hook Bolt
Hook bolts are auxiliary locks, meaning that they have deadbolts which you can operate from both sides. On the indoor side, the device has a simple thumb knob, whereas the outdoor panel features a Numpad for you to enter the password.
Despite their appearance, surface mount hook bolts are not smart locks and thus can't be operated via smartphones.
However, similar to smart locks, you can change the code of hook bolts.
You can install these bolts either below or above the pre-existing locks.
4. Sliding Door Track Locks (Slider Locks)
As you can guess from the name, track locks are mounted on the rails to prevent others from opening the door. If you ever need a no-fuss wooden sliding door lock with key, these would make a very attractive option.
They are very versatile; you can use them for your sliding windows as well.
Unlike other types of patio door locks, there's no drilling or screwing involved in the installation of slider locks. The only tool required is a thumbscrew.
This option is not as safe as auxiliary locks such as deadbolts or hook bolts. One lock only will not be enough to prevent intruders from kicking the door open.
5. Sliding Door Barricades
Sliding door barricades are fixed to the floor with screws; therefore, they can utilize the floor's strength to immobilize the door. Mainly consisting of a mounting plate, these door locks' designs are as simple as they can get.
These barricades will not work if the sliding panel is on the outside
To fix the mounting plate in place, you'll have to drill the floor. While the installation itself is straightforward, you can expect to spend 20-3o minutes on the task.
Although these locks are often made of metal and pretty durable, they can't ensure that the door won't be lifted out of its sliding tracks.
6. Spring-loaded Locks
Like other secondary locks, spring-loaded locks are often installed on the inside and operated indoors. You can mount these devices on your door's top or bottom. To lock the door, you simply need to push the bolt into the hole on the door frame.
Most spring-loaded locks come with a key, which is used to trigger the spring-loaded mechanism to push or pull the bolt into place.
You might need to drill a hole in the door frame to accommodate the bolt.
7. Double Bolt Locks (Two-bolt Door Locks)
Double bolt locks' main use is preventing intruders from taking the door off its track. They feature a keeper bracket and two interlocking bolts, hence the name.
These belong to the secondary lock category, meaning that they're installed on your door as an additional safety measurement alongside your main lock.
The two interlocking bolts are usually fixed to the door stile, while the non-moving keeper bracket is placed on the jamb.
This sliding door double lock has a rather simple design, so you can install it yourself in no time.
Double bolt locks are compatible with most sliding doors and their pre-existing locks.
The interlocking double bolts mean double the strength. Therefore, breaking the lock by force is not a feasible option.
Keep in mind that these are a type of interior sliding door lock. In other words, you can't open or fasten them from the outside. This is why you'll need a sturdy aluminium sliding door lock with key as the main security choice.
8. Loop Locks
Loop locks consist of three main parts – a keeper bracket for the door, a mounting plate for the jamb, and a U-shaped sliding door lock bar to connect these two parts.
Similar to their double bolt counterparts, loop locks are secondary locks that can only be operated from the inside.
Compared to the double bolt option, loop locks are not as sturdy or secure.
On the plus side, these are affordable and easy to mount to your door.
9. Security Bars
The principle behind these devices is simple—you slide the bar horizontally between the jamb and the operational door's edge. With the security bars in place, it'll be impossible to slide the door open.
Regardless of whether they're fixed or portable models, security bars are secondary locks. You can't activate them from the outside.
You should go for fixed security bars, which will remain in place no matter how hard you shake the door. However, they'll require installation.
These locks are suitable for sliding windows as well.
10. Electromagnetic Door Locks
Electromagnetic locks can convert electrical currents into a magnetic force, which pulls on the armature metal plate mounted on the door frame. These locks' holding force falls within the 1000-9000 pounds range.
Electromagnetic locks are designed to be compatible with many door types, so you can use them alongside your slide locks for French doors.
Adjustments might be necessary to make the locks fit your doors.
These devices require electricity to work. When there's an outage, they can either remain locked or become unlocked, depending on whether they're fail-secure or fail-safe models respectively.
To prevent complications, you should consider getting a backup battery.
11. Automatic Smart Locks
These smart lock systems let you operate the door from afar through your smartphone. Some options can even open the door automatically to let your pets in or out of the house.
The range of models for automatic smart locks is rather limited, and they're all quite expensive.
Installing these locks will be a complicated project that's better left to the professionals.
Conclusion
When it comes to types of sliding door locks, there's no such thing as one lock to rule them all. It's wiser to have a main security option and a secondary lock. This is the setup I urge you to consider if you want to keep yourself and your property safe.
Do you know any other lock types that suit sliding doors? Tell us about them below.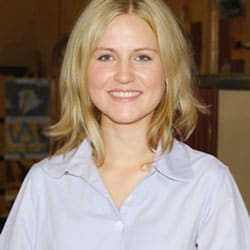 Hi, I am Roseanne Jones, an aspiring home designer that wants to make you feel more at home with your new house.With nearly five years of redecorating old residents and arranging new ones, I am confident that I can give you the best advice on your lovely place.