There can be a dizzying number of options to choose from when deciding on materials to decorate your home's exterior. However, suppose you want to have a remarkable and elegant finish and at the same time ensure durability and adaptability to different environments. In that case, stone siding is the way to go.
Different types of stone siding for home exteriors come in various textures, colors, and patterns that could transform a bland, nondescript facade and give it a fantastic makeover.
Natural Stone Siding Options for Exterior Applications
Stone sidings are derived from earth and natural stone, making them resistant to rain, frost, and weather changes.
Unlike wood sidings or paint finishes, they do not require periodic treatment and repainting to keep their appearance. As evidenced by ancient stone structures such as the Colosseum or Stonehenge, stone stands the test of time.
Nearly all types of stone can be used as siding. Still, the following are the most popular, owing to their universal appeal:
1. Granite
Granite is one of the most widely-used stones for cladding due to its abundance in nature. It comes in a myriad of colors, and one can be sure that there is something for everyone.
Being an igneous rock, which is formed from the cooling of magma from deep beneath the earth, it is highly durable and heat-resistant, making it a perfect stone for outside of the house.
2. Jerusalem Stone
Quarried from the highlands of Israel, this type of stone is highly resistant to weathering, making it popular as a rock siding on houses. Composed of a combination of limestone and dolomite, it is also very aesthetically pleasing as its colors range from white to tawny to pink.
3. Marble
Marble was once the premier stone of choice for ancient buildings from the Parthenon to the Taj Mahal. However, innovations in the construction industry led to cheaper alternatives which contributed to its decline in use as a facade material.
Fortunately, through marble veneers, a thin layer of marble sits atop another stone substrate. It is now being widely used again. Marble veneers look and feel just like the real thing, without the intensive labor requirements needed for installation.
4. Limestone
Limestone is another popular stone for house exteriors due to its malleability compared to other stones. It comes in different colors: white, brown, and gray with shades of blue.
An added benefit to using limestone is its ability to protect the front of the house from moisture and other weather-induced damage. Furthermore, its textures range from smooth to heavily veined, which can add character and make for a wow-worthy facade.
5. Sandstone
Sandstone has always been a popular paving and building material due to its versatility. Depending on its source, its colors can vary from white to gray to brown to black.
Today, innovations allow sandstone cladding to be cut to size and its surface finish customized. If you want to add a rustic touch to the stone for outside of the house, sandstone may be perfect.
6. Slate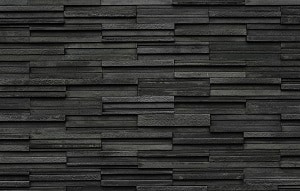 Slate is a type of metamorphic rock that has outstanding water resistance. It is popular among contemporary architects due to its appearance and low maintenance. It is noted for its color permanence and the depth of character it lends to exterior stone walls.
Other Options for Stone Siding
However, natural stone is one of the most expensive siding options. Natural stone siding ($30.00-$48.00/sq.ft) and solid stone siding ($18.00/sq.ft.) costs a couple of times as much as wood or brick ($10.00/sq.ft.) and even six to sixteen times as much as vinyl siding ($3.00/sq.ft.).
Fortunately, other alternatives look and feel like stone siding but do not come with a hefty price tag. Let us take a look at some of them:
1. Polyurethane Faux Stone Siding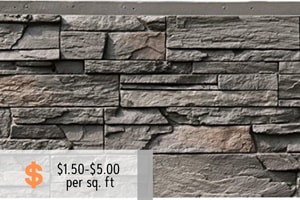 Faux stone panels are made from dense polyurethane. It has the look of natural stone, but the feel is quite different.
These faux stone siding panels can be lightweight, making installation a breeze. You can even try installing this siding yourself since only construction adhesive is required. However, it would still be well-advised to hire professionals for this.
Cost: $1.50-$5.00 per square foot
2. Manufactured Stone Siding
Made from cement, aggregates, and pigments, then cast into molds to replicate natural stone textures, this type of siding is 30-60% cheaper than solid stone siding.
Although it is lighter in weight than solid stone, it is just as durable and makes it a more accessible material to work with.
As this is manufactured, there is a vast array of shades and patterns to choose from to fit in with the theme of your home.
Cost: $6.00-$12.00 per square foot
3. Veneer Panel Stone Siding
This type of siding is made from a thin layer of real stone mounted on top of a substrate. It can also be stone or another stone-like material such as ceramic. This option is probably closest to having solid stone exteriors at half the price.
Veneer panel stone sidings are cut into panels, making it easier to install since you don't have to plan the layout ahead of time. The installation is straightforward, similar to working with tiles. These do not need structural reinforcement in the same way solid stone sidings do.
Cost: $6.00-9.00 per square foot
Frequently Asked Questions
Exterior stone finishes greatly enhance the appearance of a house and increase its resale value. A well-placed stone-accented wall can be a conversation piece for guests that would come over.
Now, let's take a look at the most frequently asked questions regarding the different types of exterior house stone:
Is there a difference between solid stone sidings and stone veneer sidings?
Yes. Solid stone sidings are made from cut stone, making them thicker and heavier. Therefore, they require a structural substrate during installation.
On the other hand, Stone veneer sidings are made up of a very thin layer of the actual stone on a substrate of different material (e.g. clay, ceramic), making it lightweight compared to the above.
How long do stone veneer sidings last?
Properly-installed stone veneer sidings could last indefinitely. Manufacturer warranties range from 20 to 75 years, so they are confident about the quality of the material they produce.
Are stone veneer sidings suitable for use in high-wind areas?
Yes. There is no documented report of warping even when installed in areas of extreme weather conditions. Extra fittings installed at heights ensure that the risk of dislodging is mitigated.
Is it worth getting exterior stone veneers when other siding options are cheaper?
In terms of cost, while exterior stone veneers are indeed cheaper than natural stone, they are still more expensive than vinyl or fiber-cement planks. However, due to its inherent beauty and durability, I daresay it is worth every penny.
Its colors and texture do not fade and do not require replacement every few years.
Conclusion
The different types of stone siding for home exteriors are excellent innovation in architecture and construction. They have the beauty and durability of solid stone without the costly maintenance and repair costs.
House exteriors with stone and siding stand out from other houses with usually painted facades. What's more, the stone could readily complement concrete and timber, giving more flexibility in the design.
Now that you have learned about the various exterior stone sidings, kindly let us know which type of stone you like best.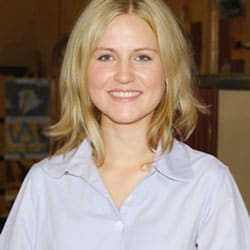 Hi, I am Roseanne Jones, an aspiring home designer that wants to make you feel more at home with your new house.With nearly five years of redecorating old residents and arranging new ones, I am confident that I can give you the best advice on your lovely place.