Whenever we see a tub or spa, what comes to your mind? A jacuzzi, am I right? But, you got it all wrong. A jacuzzi is a brand name of hot tubs and spas. When you hear the word jacuzzi it means tubs and spa equipment. But, not all hot tubs and spa equipment are jacuzzi.
Jacuzzi came from the Jacuzzi brothers way back 1956. They began experimenting and inventing a hydrotherapy tub, which after two decades came with large jetted tubs for indoors to accommodate multiple people at the same time.
If you have this kind of tub and don't know what to do about it, read this article and learn how to update an old jacuzzi tub.
Ways to Update an Old Jacuzzi Tub
A jacuzzi tub is an expensive tub that a home can have. But if what you have are old jacuzzi bathtub models,you would want to upgrade or even replace it.
If the tub you have is still working and you only want to have a new experience and vibe in it, you can work on updating it. However, if it seems that it is stained and no longer working well, replacing it is the best thing you can do.
Now, get ready to update a bathtub without replacing it.
What to prepare
Prior to deciding what you need to do with a jacuzzi tub, assess it. What are the problems you encounter with it? Is it no longer working properly? Is the surrounding messy? Are there stains that you can no longer remover?
From here, you can now proceed with updating the tub. Here are the things you need to prepare in updating a jacuzzi tub:
Paint or wallpaper
Paint brush
New faucet
Heavy-duty patching compound
Conversion kits
Step 1: Update it by replacing jacuzzi tub fixtures
You should check and replace the fixtures, including faucets and jets if they are rusted, broken, or worn. This is an important process to update the corner tub.
Here's how you should to do change the jacuzzi tub faucet:
Choose a faucet with that finish and match it with the hue of the bathtub. Otherwise, choose the second-most noticeable ceramic finish or color for your faucet.
Once you have a new faucet, turn off all the water supplies connecting to the bathtub. You can also tape or replace the pipes to prevent them from leaking.
Then, remove the old faucet handles and the stems connecting to the pipes.
Now, install the new faucet. For detailed instructions on your jacuzzi tub faucet replacement, refer to this tutorial video: How To Install Jacuzzi Faucet Replacing jacuzzi tub jets should also be simple:
Get the jet old's height, measuring from its face to its tail. Then, get the jet diameter, including its outside edge. Now, use those dimensions to find your new jet.
First of all, turn the water off, then twist off the old jet (counterclockwise) by holding onto its outside edge.
With the new piece in hand, you can insert it into the tub's hosing and turn it clockwise.
Step 2: Refinish the Tub Who would want to stay and relax in an outdated tub even if it is a Jacuzzi tub? None, right?
Hence, in order to update a garden tub and/or jacuzzi tub, replacing the fixtures is not enough. You need to refinish it. Refinishing is about repairing the tub in a way where you will clean the tub and cover every crack in it until it looks brand new.
Refinishing involves the several steps but you need to prepare the following first:
Heavy-duty patching compound
Clean plastic or cloth
Mixture of bleach and water
Sandpaper
Old newspaper
Paint
Here's how you do it:
The night before refinishing the tub, fill all cracks with a heavy-duty patching compound.
First, since the faucet has been replaced, you must mask or cover it. Use a cloth or plastic to protect it if you sand the bathtub.
Then, clean the entire tub by mixing bleach with water or using a detergent. After cleaning it, rinse it with water and dry it using a clean cloth.
Now, you can remove all caulks in the tub before sanding it. Sanding the tub will smoothen it, which is needed in painting.
Once smooth, rub a clean cloth over it to make it dust-free. After this, you can add tape and drop old newspapers around it to prepare it for painting.
Paint the tub once the ventilation is secured. Once dry, you might need to add coats to attain the desired shade.
Dry it.
Step 3: Wallpaper or Paint it! Setting up a tub's surroundings is one of the greatest upgrades to the room. In fact, both wallpaper and paint color are good options to update jacuzzi tub surrounds.
Choose a paint color that is calming and stimulating to the eye. The optimum colors, in this case, are blue, green, and gray.
Wallpaper is the greatest choice if you only want anything for a short period. Yet, the paint color is appropriate if you want something that lasts longer. You can pick a wallpaper with the same colors mentioned above. Consider those with simple and minimalist designs to make you feel more tranquil and at ease.
Ideas to Decorate a Jacuzzi Tub
To update jacuzzi tub, surround it with decorations that will make you want to stay in it. This way, your personality and values will reflect in the bathroom.
You'll want to take a bath every day once the bathroom is furnished in a way that makes you happy and entices you to stay there. You can take the following actions, for example:
To decorate around a jacuzzi tub, make a clutter-free space around the tub by installing a cupboard or a shelf.
To provide energy and a fresh vibe, you may add curtains and green plants.
Together with the wallpaper, you could place flowers and fragrant candles on a table close by so you can enjoy them while taking a bath.
FAQs
What can I do with an old Jacuzzi tub?
Old Jacuzzi bathtubs make excellent investments. Yet you should be aware that its use is limited. You should inspect and replace it after a while.
Before replacing jetted tub with soaker tub, you should know what to do with your old tub. And here are some tips you can take in mind:
Sell the old hot tub you had. Selling your old tub will be the simplest approach to get rid of it if you discover that it is no longer functional.
When you promote and sell on several platforms that interact with plenty of buyers, you can make at least 40% profit.
Use your outdated tub. There are inventive methods to recycle; you might turn it into a garden or use a tub to make a little pond in your garden.
Using a jetted tub conversion kit to turn your old tub to a jetted tub with either a roto, massaging, or directional jet.
Are Jacuzzi tubs outdated?
No. Many individuals continue to like the jacuzzi tub despite the existence of various tub styles. Homeowners who are stylish, and creative and love details like what the jacuzzi tub has are still using these tubs.
However, millennials prefer to replace it with freestanding tubs, since these can fit easily in the bathrooms.
Can you resurface a Jacuzzi tub?
Yes, of course. The least expensive option will be to resurface the tub rather than purchase a new one. You can make it look new while saving time and money by resurfacing or refinishing it.
However, if its scratches and breaks can no longer be fixed, replacing it with regular tub or any new tub you like will be better.
Conclusion
A jacuzzi tub can be a worthy investment in homes. It is one of the most-known brands of hot tubs. But, with new hot tub designs, many homeowners are asking if the jacuzzi tub is out of style or is still worth the hype.
You don't have to sell it, you only have to know how to update an old jacuzzi tub, and you're good to go. You can never go wrong with a jacuzzi tub since it has a long history, its value is better, and it is a good investment.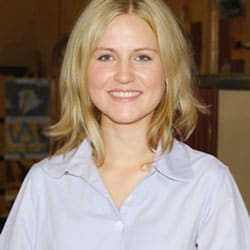 Hi, I am Roseanne Jones, an aspiring home designer that wants to make you feel more at home with your new house.With nearly five years of redecorating old residents and arranging new ones, I am confident that I can give you the best advice on your lovely place.