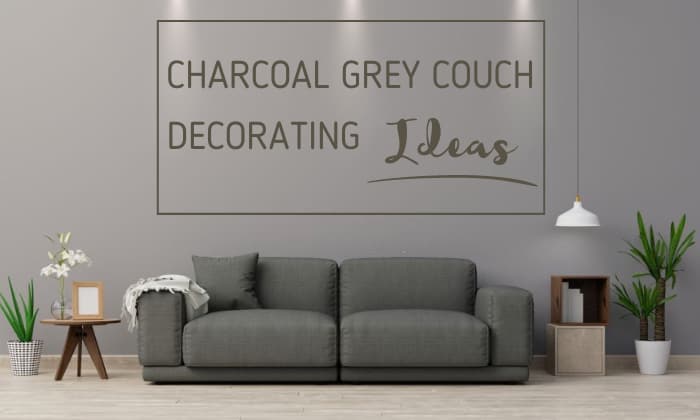 Sometimes, neutral hues like white, beige, and tan might appear dull. So giving your entire room a little depth and drama will make it come to life.
A charcoal gray couch is a chic substitute for these hues. This cool grey is currently back in style. More and more people now love to decorate their living rooms with charcoal grey sofa. Living room ideas like this give a natural appearance, which is why it fits well both with traditional and modern styles. So who wouldn't want it, right?
If you are wondering what colors go with charcoal grey couch, this article will give you many color ideas you should keep in mind.
What Color Goes With Dark Gray
Since a charcoal grey color is a dramatic shade of grey, which is a neutral color, they blend well with various interior home decor.
Apart from that, sofas like this are striking and appealing to the sight.
But it's crucial that you pick complementary hues that go well with it. Even if this color is neutral, some hues may make the couch appear excessively dark or too plain. The perfect accent colors will beautify and enhance the look of your couch.
Read on and find the best color combination with charcoal gray couch.
1. White
White is the most versatile color that is best matched with grey sofa. This color can brighten up a dark grey couch and make it the center of attention in your living space.
Using this color, your room can quickly take on a Scandinavian, modern, classic, or minimalist aesthetic. Simply select the look you prefer.
You can place rugs and throw white pillows. You can also have a white wall as a canvas for any vibrant artwork or make it a textured white-painted brick wall. For a minimalist look, you can add light wood floors too.
The possibilities are endless here since this match brings the same result as the chic black and white.
2. Yellow
Yellow is another best option for a living room with charcoal sofa. Since charcoal gray puts emphasis on simplicity, matching it with bright colors gives a bold contrast.
Yellow can brighten the cool-toned grey, while grey can lessen the vibrancy of yellow. Your living space may be instantly enlivened and given life with this color scheme, making it attractive and striking.
The trick is to use just enough yellow to complement the dark grey couch in the living room and avoid going overboard. Just incorporate one or two yellow-colored elements. You can either choose yellow wall colors or add throw pillows in this shade.
3. Beige
A beige color looks good with dark grey couch. This color, like white, is flexible and may be matched with practically any decoration intentions, as it gives a calm and neutral vibe.
The living room will look cozy and warm when this color is painted on the walls behind your dark gray sofa. In addition, beige can add brightness, which is perfect for every home.
You may also choose beige color pillows and rugs if having a beige wall is too much for you.
4. Pink
Take a pink shade and add the intensity of dark grey furnitures and you'll have a dramatic living room. This color combination balances each other very well.
Pink has a charming aesthetic, and harmonizing it with gray furniture can make your living room feel cozier. Consequently, adding a touch of pink to a room with a charcoal gray sofa might make it look more stylish. Your space will also seem elegant and tranquil.
But too much pink can come off as excessively girly. You could restrict the pink decor to just pink cushions or a pink colour carpet to keep it neutral.
5. Lavender
Lavender color matches with dark grey sofa, surprising, isn't it?
Many might not know that lavender works very well with different colors, one of which is charcoal grey. Lavender can turn around the darker tones of grey, enhancing the charcoal gray sofa as the main statement in your space.
Using lavender elements properly in a living room can make it opulent and elegant. It can also brighten the space and make it aesthetic. For example, you can add lavender color curtains or a coffee table with hues of pink.
6. Green
Since green is widely associated with nature, more interior designers add green to charcoal grey couch decorating. Simply bring nature indoors by matching green with a dark gray sofa. This combination is perfect for bringing life to a room.
Green showcases tranquility and abundance, which lifts the ambiance in space. After pairing it with a dark grey couch, living room can instantly feel refreshing and cozy, attracting you to rest in it after a long tiring day.
This color is perfect as an accent wall. To elevate the look, you may add sage green throw pillows and warm wood floors.
For a contemporary design in your living room, navy and charcoal grey are the best combinations. Because both share the same undertone, they effortlessly complement each other.
The shade of dark colors like bold blue can calm the monotone gray color. You can attain this by having navy blue walls.
You can also add cushions and curtains in a navy blue shade. And, there are blue flowers for bouquets that you can decorate in the living room.
8. Brown
Brown and grey come in two different tones. Because of this, they can contrast or help each other shine in a way that will not hurt them.
When brown pairs with a cool color, it adds warmth to the space keeping the space more balanced. It also makes the space more welcoming to guests and a fresher place to stay.
There are a variety of ways to pull off this match.
You can place a charcoal gray sofa next to a sofa in brown color.
Adding a textured brown wall can be an accent wall in your living room.
There is another piece of dark furniture in a brown shade that you can place in the living room with a charcoal grey sofa like a coffee table.
Related: What Pillows Go With a Brown Couch: 8 Brown Couch Pillow Ideas
9. Orange
If you love deep rich colors in your living room, pairing orange with light gray will accentuate the latter.
The warmth and joyfulness of orange can smoothly contrast the sophistication of lighter gray. For a contemporary look, paint your walls orange and place your grey sofa in that room. You may also add a fireplace for additional warmth and coziness.
If an orange wall color is too much for you, adding rust colored throw pillows or wood floors in wood tones is the best option. You can also add curtains in the same color family. Some artworks or tables have orange or warm undertones too.
10. Grey
A charcoal gray couch will stand out in a living room with a wall painted in the same color. Since lighter greys are neutral, they can work and enhance themselves. This color signifies balance and neutrality. Because of this, everyone uses grey to create a minimalist and attractive modern look.
Since this pair is monochromatic, you can add different elements in lighter colors to tone down the charcoal tint of the couch.
You can throw pillows in white, black, and blush pink on your charcoal gray couch. Another thing you can do is by hanging artwork or macrame on your light grey wall. You may also choose dark furniture or furniture in light natural woods.
Frequently Asked Questions
What goes well with dark grey couch?
Your gray sofa can be accommodated by adding the proper piece.
Charcoal gray couches should be coordinated with the entire room's decor. Drapes in white or any lighter shade that complements your interior style can also add sheerness.
A dark gray couch works nicely with making the walls the focal point of your living space. Rugs and carpets will give the room depth. A grey sofa can appear better with throw pillows in an accent color.
Harmonious color matching is of utmost importance in this situation. Even though gray goes well with any color, choosing the right tone can emphasize or minimize the traditional appearance of a dark gray couch.
What color walls go with dark grey couch?
Grey easily pairs with any color due to its adaptability.
Nothing can go wrong when you pair it with white walls. You can choose a paint color in light brown to brighten and freshen the dark room.
Charcoal greys look great with khaki as well. While contrasting colors, like bold color and dark color can make a statement wall. Another choice is to paint your room's walls with deep shades like mustard yellow to give it a sunny feel. For a more artistic result, you can apply some texture or add wall art to change the look.
What color cushions go with a charcoal couch?
From bold to neutral colors, different shades can match a charcoal couch. This is because grey is a neutral color that offers a diverse design and color pairing.
Choosing black and white cushions can contrast the charcoal grey sectional couch. To attain a modern, classy look in the living room, this is the best option.
Neutral tones are another option. This color can calm down the darkness of a charcoal grey couch. It can give you a fresher and welcoming interior design that is gentle to the eye.
Lastly, why not be brave and try cool tones? You only have to choose and put them carefully so they will still look neat and mesmerizing.
How do you dress on a charcoal grey sofa?
The most important thing here is you have an interior design in mind, whether it is contemporary or industrial.
Then, match the colors with the charcoal gray sofa.
You may stick with a neutral color scheme like cream, white, or black. Going big with accent walls in accent colors like red, yellow, or sage green can completely transform the appearance of your living area.
Adding accessories like fabrics, cushions, and rugs can also complement or contrast a gray sofa.
Ceiling and flooring also play a role. It can make the gray sofa less noticeable or the centerpiece of your living space.
Conclusion
You need to create the proper atmosphere in your living room. So choosing what colors go with charcoal grey couch is important. Luckily, this article gives you dark grey sofa colour scheme ideas to help you beautify your space.
It's crucial to pick hues for your room that will make you want to relax on your couch by adding vitality to it. Your preferences can completely alter the appearance, so it needn't be too complicated.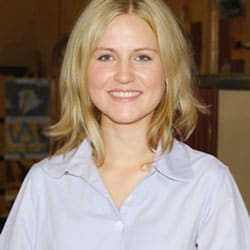 Hi, I am Roseanne Jones, an aspiring home designer that wants to make you feel more at home with your new house.With nearly five years of redecorating old residents and arranging new ones, I am confident that I can give you the best advice on your lovely place.