The bathroom is considered the zen center of our home – a place to relax and pamper ourselves privately. And with the development of the self-care trends, it's no wonder that people are looking for the most comfortable fixtures.
A perfect example of this is the bathtub and one of the most common styles in the market today is the Garden Tub.
So, what is a Garden Tub? It refers primarily to deep, freestanding garden tubs that are large enough to submerge the entire body within. With its growing popularity, this bathtub design is a more comfortable option than the market's traditional bathtub selections. Keep reading to find out more.
Garden Tub Definition
A garden tub is a high-demand amenity in a hotel, in most luxury residences, or inside an apartment complex. If you want to soak your whole body and relax, a garden-style tub bathtub is deep enough for you to have a good resting time.
You can notice how the garden tube differs from the usual bath tube we use with its circular or oval shape. Indeed, they come in bigger and deeper sizes than what we usually have in our bathroom.
Indeed, you can find Jacuzzis or hot tubs of relatively similar sizes to these garden tubs.
Standard Garden Tub Size
A standard garden tub size is 60″ long, 24″ deep, and 42″ wide. They can be around 70″ long or more, with a depth of roughly 30″.
The regular tub size is about 60″ long and 34″ broad. The average tub, on the other hand, has a depth ranging from 14 to 20 inches.
Shapes of a Garden Tub
Companies are accustomed to the garden tub's design changes and demands since it can stand on its own. They deviated from the usual tub size and design to add stairs, curves, and waves, making the garden tub stand out inside your bathroom.
Pros and Cons of a Garden Tub
1. Pros
Comfortability is the best attribute of this large and deep tube. So, these tubs are usually more comfortable to relax in than the standard tubs, making them ideal for those who enjoy soaking.
Quality and visually appealing
These tubs are of greater quality since they are more costly. They are typically made of higher-quality materials, providing an added aesthetic appeal to your home. There are numerous material selections, so you can go for something that complements the overall style of your home.
Garden-style bathtubs are elegant and can make a bathroom's atmosphere more relaxing.
Furthermore, most garden tubs are offered a lifetime warranty, giving you confidence in their durability.
2. Cons
Garden bathtubs are pricey. Typically, they are seen as a luxury amenity that is unlikely to be found in the ordinary home. Therefore, it can cost more than you would like to pay for a bathtub.
Garden tubs are more difficult to install than regular tubs. As a result, professional installation is frequently more expensive, and installation takes a little longer.
A large garden tub will take up considerably more space than a normal tub because it is bigger. You need to consider trading some room in your house to accommodate it. And even if you now have enough room, is it worth the space?
FAQS
To complete the answers to what is a Garden Tub, let us answer some of the most frequently asked questions about the Garden Tub before we wrap this post up.
Why is it called a Garden Tub?
The name derives from bathtubs invented in Europe around the 18th-century when elite bathers sought to relax in enormous tubs nestled amid their gently groomed gardens.
By the 19th century, huge tubs had made their way inside the rich residences, and their appeal has only grown since then.
Garden tubs are also known as free-standing tubs, soaking tubs, and oval tubs.
Garden Tub Vs. Soaking Tub
Garden Tub and a soaking tub are both serving the same function. The only difference they make is the comfort they give.
A garden tub is larger than a regular soaking tub. Garden tubs come in a variety of sizes and forms. There are some drop-in garden tubs, and garden tubs with jets.
Their greatest appeal is that they are deeper, allowing users to soak in them more easily.
It is most effective for medical baths or therapeutic meditation since it provides a more calming environment than a standard soaking bathtub.
Can you add garden tub with shower?
Yes, most Japanese-inspired bathrooms have a garden tub shower combo. Since a soaking tub is considered a need mainly in a modern home to relax after a long tiring day, this technique is intended to be a luxury addition to the bathroom, complete with shower space and a soaking tank.
Conclusion
Garden tubs are large, luxurious tubs that allow you to thoroughly immerse yourself in them. However, these tubs can be the main focus in your bathroom because of their huge size. They scream elegance and are available in a variety of high-quality styles.
Now that you know 'what is a garden tub? as well as its advantages and disadvantages, you can now decide if a garden tub is the right one for you.
Happy Bathing!
Read more: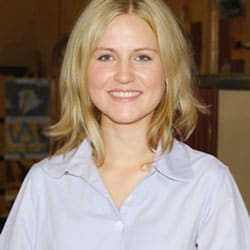 Hi, I am Roseanne Jones, an aspiring home designer that wants to make you feel more at home with your new house.With nearly five years of redecorating old residents and arranging new ones, I am confident that I can give you the best advice on your lovely place.