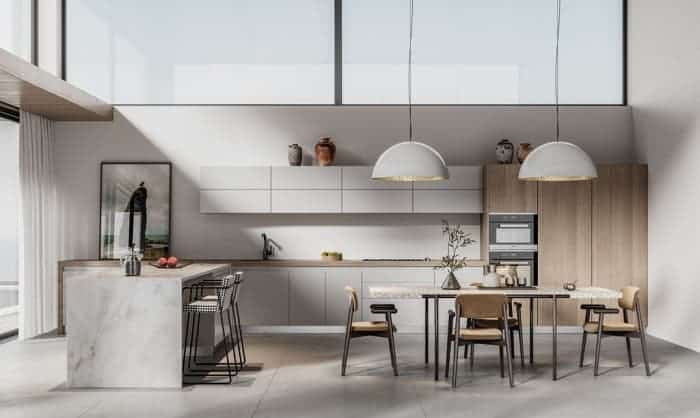 Although we certainly survive without cooking, feeding ourselves is the greatest method to nurture and cherish our health. Providing food for yourself also develops your self-assurance by learning progressively what you can. However, it involves not only appropriate abilities but also proper equipment. A fully-equipped kitchen makes cooking more manageable and safer as you know the best way to use your culinary and other resources.
When you design your kitchen, you can always go as basic or as complex as you want to. If you are wondering, "What is included in a fully equipped kitchen?", this page will provide you with a list of all cooking facilities in a well-furnished kitchen and other kitchen knowledge.
Definition of a Fully-Equipped Kitchen
As you know, a kitchen is an area or section of a building used in a house or a business organization to prepare for making food and dining, so what does a fully equipped kitchen mean? It means a room fully equipped with the necessary facilities and supplies to make various meals for you and your family. In a house, rental apartment, and hotel studio suite, a fully equipped kitchen must have basic cooking utensils, crockery, glassware, cookware, bakeware, essential devices, and miscellaneous.
Cooking Facilities in a Well-equipped Kitchen
It is difficult to quit once you begin to cook for yourself. First, we learn to cook for ourselves and then prepare meals for our loved ones. Making food for others means that we care about them, and build a relationship through offering and sharing food. Therefore, all the cooking facilities are available to assist us in doing our job faster and more efficiently.
Seven kinds of all the cooking equipment are required for full kitchens. This list below will include all you need to establish a well-resourced kitchen and make tasty meals with your family and friends.
Utensils
They are the most basic amenities you should have to create a full kitchen. They are items that you can carry and use around the house for meal preparation and eating.
Cutlery/flatware or silverware (serving spoons, wooden spoons, chopsticks, forks, and knives)
Soup ladle
Slotted spoon
Fish slice
Scissors
Chopping boards
Hot pot stand
Veg peeler
Grater
Can opener
Corkscrew
Colander
Pyrex set/ Storage boxes
Crockery
Next on the list is crockery. The quantity of items certainly depends on the number of individuals in the house. Usually, these objects are ceramic materials.
Cups
Teapot
Plates
Dishes
Bowls
Glassware
Glass has a very low thermal expansion so that glassware in the kitchen will not break due to heat and increases durability.
Cookware
Whether you are creating a collection of tools in your first kitchen or just removing old and outdated supplies, pots and pans are all a must-have.
Stockpots
Cooking pots
Non-stick frying skillets
Saucepans
Saute pans
Bakeware
Culinary equipment and bakeware are equipment for food preparation required in full kitchens. Pans and pots are usually used on a cooktop burner or gas stove. In contrast, baking tools are designed for usage in high-temperature ovens or burners. The product should be made to prevent burning as the baking process needs a long duration of high temperature.
Baking tray
Aluminum foil
Whisk
Measuring cups
Hot plate
Essential devices
Modern appliances are vital parts of fully equipped kitchens, apart from the previous basic tools. The cooking and other kitchen duties will be your favorite daily activities with the appropriate kitchenette appliances.
Stove (Gas stove or electric stove)
Cafetiere/French press
Blender
Oven
Microwave
Rice cooker
Toaster
Ventilator
Dishwasher
Miscellaneous tools
Other kitchen facilities are an excellent way to keep the kitchen clean or organized. These items will help you store food safely as the growth and spread of germs in your pantry can occur.
Kitchen sink
Drain rack
Dish cleaning supplies
Sponge and paper towels
Towels
Oven gloves
Dust bin
Plastic bags
Comparison Between Kitchen and Kitchenette
What is a kitchenette?
A smaller and more fundamental form of a typical kitchen is a kitchenette. It comprises simply what is essential for basic food preparation and may not have full types of equipment. There might be limited space for the kitchenette counter. For example, they will have a small dorm-size fridge instead of a regular one or a small stove with only two burners rather than a toaster oven.
Kitchen and kitchenette differences
The size is considered the main difference between a kitchen and a kitchenette. Because not enough space is available for all the kitchen equipment, they have storage facilities but just one or two cupboards or racks.
The second feature is the type and size of the devices. In a kitchenette, maybe you don't have everything you need, such as big gadgets and counter space that would be in full kitchens to prepare a large daily breakfast. Only a microwave, hot plate, sink and refrigerator, and basic dish soap are accessible in the kitchenette. Many families living in apartments with a kitchenette also spend money on an electric kettle, oven, and rice cooker.
Kitchenette benefits and drawbacks
A Kitchenette is a much smaller area compared to a fully furnished kitchen, so it takes up less space in a property. Also, it might lower your electricity bills as fewer devices are in operation. The more gadgets you have in your kitchen, the more you need to clean up because they become dirty quickly. In other words, owning a compact kitchenette will also make cleaning less. Not only that, designing and repairing it is far more inexpensive than a regular kitchen. Besides, changing your layout is more manageable as well.
On the other hand, the biggest downside is not having enough equipment, which means that you cannot serve a wide selection of foods for many people. You will also have to become inventive and make the best of your little space because the storage room is limited.
Steps to Fully Equip Your Kitchen
One of the essential things is to set up your kitchen when you move into a new apartment. You have to fill it with everything you need to create pleasant meals for yourself and your family. We have given a thorough list of all that you need to accomplish a full equipped kitchen. Now, let's look at four measures to follow if you are looking for suggestions to set up your kitchen area.
Step 1: Take stock of existing equipment
An inventory of stocks allows you to verify whether your residence has a refrigerator, freezer, or other stuff you need. It eliminates the opportunity to buy anything twice. You may now draw up a list of everything you need based on the equipment you have. Browse our list above to see what your kitchen has missed.
Step 2: Visit other people's kitchens
It's recommended to ask your family, friends, or neighbors to find out more about the price, size, quality, and brand of the equipment you are going to get before buying a bunch of items for your kitchen.
Step 3: Analyze available kitchen space
Another thing you need to consider is if you have enough free space for new tools? If your kitchen is not very big, you can get smaller equipment.
Step 4: Set up your budget
It's time to decide how much you need to invest. You would buy everything at one time. However, not everyone can afford that. A monthly purchase list is more realistic, establish one and follow it. Your first purchases will be the most necessary items.
What's the Name of a Hotel Room with a Kitchen?
Besides being expensive, you will not be able to ensure your nutrition while traveling if you continually eat on the street. For this and other reasons, many families like keeping things easy and inexpensive by having access to kitchens on their holidays. Even if they are offered free laundry, a daily breakfast buffet, or happy hours, they still prefer full kitchens in their hotel room where they can prepare any meals during the day.
Following nationwide hotel chains, fully equipped kitchenettes are frequently included in some hotel rooms since their standard size is practical and convenient. Unfortunately, they are not useful for complete meals but for mid-night snacks. Therefore, many renowned hotels such as Homewood Suites, Staybridge Suites prefer to offer functional kitchens and even grocery delivery in any suite.
Conclusion
The overview of what facilities a full kitchen requires has helped you build your shopping list with all the supplies and facilities for your apartment. Not just that, you can pick for yourself a massive kitchen or a space-efficient kitchenette with the assistance of this article.
Ensure that all maintenance and safety requirements of the kitchenware are followed. Have you found this post on what is included in a fully equipped kitchen informative? If yes, leave your opinions in the comment and share them with your family and friends.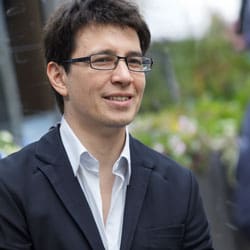 As a 3-year architect, my integral tasks have always created beautiful pre-design for many construction projects. I have been a part of the process of designing, planning, and developing buildings. And to bring such experiences into establishing Arthitectural is another dream comes true.