Brown is a color that will help you create warm and comfortable surroundings. You may use this elegant brown color in modern houses on your furniture and decor, especially the couch. However, nobody wants to sit on an empty couch. A few throw pillows are always a pleasant accent to the visual attraction of your living room.
Your decision of proper brown couch cushions may be a problem with such a wide range of accessories available in the marketplace. Therefore, this post will show you what pillows go with a brown couch and some pillow combinations with various colors and textures that are suitable for your brown sofa.
Brown Couch Pillow Ideas
There are several different combinations of throw pillows that work well with a brown leather couch. However, the appearance you want may be tough to achieve, so check the pillow combos below to create the style you want.
1. Bright blue
You have to find techniques to brighten your dark brown couch. Make it a little bit fresh and updated. Another lovely combo is placing blue pillows on a brown couch. Cool tones for the living room blend nicely together. Thus, it should not be surprising that a brown sofa works nicely with blue throw pillows. They will not just bring attention to the sofa, but they also make you feel relaxed in a peaceful environment.
2. Bright orange
For those wishing to make the living room look inviting, warm and earthy shades like orange or copper will be ideal. You can choose to put a couple of cream cushions behind the orange ones to make a vibrant sofa combination. These tones produce peaceful and pleasant vibes that immediately help you feel comfortable.
3. Olive green
Dive into a natural vibe with a brown sofa combined with earth elements. Color like green olive works perfectly with brown since they typically present in nature together. For this tone, you can add one or two big cream or white throw pillows to lighten the overall look and a few small green pillows to balance the space in your living room.
4. Deep red
Brown is a warm neutral, which is good for wood and other warm shades. Choose fall accent tones like deep red, charcoal, and mustard yellow that naturally pair with a brown leather couch. Red velvet cushions with bright patterns can make the traditional brown sofa look eclectic in the living room. Not only does this luxury fabric feel fantastic, but it also elegantly enhances the atmosphere.
5. Mustard yellow
A yellow pillow provides an eclectic and diverse living room that combines modern, industrial, and Asian themes. The thorough color palette blends the whole design for a great effect. Choose a pastel yellow for dark brown couches to contrast the darkness. Or mix a bright golden umber shade for a more contemporary look.
6. Neutral color
A neutral calming color palette is one of the safest colors to use with a brown leather couch. Light-brown sofas match the tile flooring, rug, coffee table, and wall ideally. Hence, use the same neutral tones for the throw pillows.
7. Grey Palette
The traditional neutrals, such as cream, grey, and beige will certainly match nicely on the brown sofa. Grey and brown, especially if the sofa has wooden elements, may create a luxury impression. Therefore, maintain this opulence by selecting cushions with plenty of texture.
8. Black and white
The last combination of throw pillows on a brown sofa forms a solid foundation on brown sofas with black and white. To make this mix, begin with a couple of basic tone pillows such as white or cream. Then, add a smaller black layer in the front to create a little depth in it. Although these shades feature a classic look, they may assist in matching any other furniture, especially the coffee table in the living room.
How to Choose Pillows That Match Brown Couch?
Regardless of what your primary option was for the central part of the living room, matching the correct accent pillows for a brown sofa is essential. There are five categories to be taken into consideration: arrangement, color, size, shape, and pattern of pillows.
1. Arrangement
The way the cushions are arranged on the couch is just as necessary as other factors. Add less than four pillows for three-seater couches, while two-seater ones must be made up of only two to three tiny pillows; otherwise, it will look cluttered. At the two ends of the sofa, you can put two pillows or a single big one in the middle of the couch.
Moreover, only one cushion is required for an armchair. You can begin by placing bigger cushions in the back, and then arranging a smaller one in front or combining into a lumbar pillow. The deeper the couch you have, the bigger the throw pillows you need.
2. Color
The pillows can reflect the color of not only your sofa but also your wall decoration and produce a harmonious effect even if they differ much in color. In combinations with a geometric pattern, apply light neutral or shiny colored throw pillows to accentuate a dark brown couch, while arranging them on the sofa in a symmetrical way.
Generally speaking, the actual shade of the couch can also influence pillow colors. A brown leather sofa can be deep chocolate brown, dark brown, brilliant reddish-brown, or neutral beige. But don't be too nitpicky about it. Your pillows should match and have a similar color scheme.
3. Size
As for the size of the pillows, keep them proportional to your couch. A tiny throw pillow will seem to be misplaced in the center of a large sofa but an oversized cushion is comfy in a small armchair and serves as an accent. The goal is to add the pillows to the brown sofa with the correct size.
With a mix and match of approx. 18-inch square pillows, a standard couch will have the perfect balance, while oversized ones (24 inches) give a more relaxed vibe. Try 16 inches if you have a contemporary sofa with a low back.
4. Shape
It may sound like a minor matter, but you should know different kinds of shapes and what they're excellent for if you're inserting a few pillows into your living room. They are not just for decoration since most of them may support your neck, head, and lower back if required. Check out five various types of throw pillows that can improve your couch value.
Square pillow: This is considered the best throw pillow for numerous purposes. They may add a splash of color to your modern home decor or bring more comfort to your sitting space.
Round pillow: Its form is round and generally has a tufted central button. These pillows are for accentuating beds, sofas, or chairs. They can assist in sitting on the floor or be utilized as head and neck support when lying.
Bolster pillow: These cylinder-shaped pillows come in a range of diameters and lengths. They are ideal for supporting the back or neck during relaxation.
Rectangle pillow: They might be the most helpful form. They are for decorative purposes as well as head, neck, back, and even leg support. These flexible pillows are suited for staying on your sofa, recliner, or even bed, depending on your preferences.
Novelty pillow: This kind of throw pillow is the most interesting. In addition to being filled with cotton, they have their distinctive forms as the major feature. You may acquire a new cushion in the shape of a cat, dog, or whatever you like.
5. Pattern
A basic design, such as a solid print and a bold print will be a principle. Deciding the "lead" patterns is often easier. It's typically the biggest design with all three colors in your color scheme. Then, just one or two colors can be in the second pattern you pick. Decorative throw pillows for brown couches should be placed in the middle of the sofa as the emphasis.
More tips on how to choose a suitable pillow color for your sofa may also be shown in this video.
Conclusion
An additional throw pillow is necessary for a modern living space when you have a vintage brown leather sofa. To sum up this article on "what pillows go with a brown couch" you may select from earth colors like blue, green, orange, yellow, red to basic ones such as white, black, cream, and grey.
Consider the tones and patterns of the wall, floor, or other surroundings to give your brown sofa the best look. Was this content helpful to you? If yes, please comment and share your opinions with friends and family.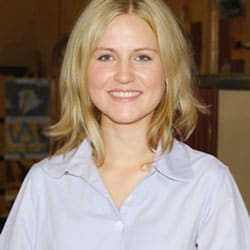 Hi, I am Roseanne Jones, an aspiring home designer that wants to make you feel more at home with your new house.With nearly five years of redecorating old residents and arranging new ones, I am confident that I can give you the best advice on your lovely place.