With its very rich history and origin and how it rose in popularity, chesterfield sofas became known for their comfort and convenience while being a symbol of wealth among British aristocrats in the 1700S.
Aside from the traditional brown chesterfield sofa made up of dark leather upholstery and nailhead trims, today, there are more ways than one to upgrade to a modern chesterfield sofa design while retaining its classic features.
Here are some living room ideas on what to pair with a chesterfield sofa.
Interior Design Ideas With Chesterfield Sofa
Although the classic rolled-up arms with the same height as the back of the sofa keep the classic chesterfield vibe, there are wider available options in terms of material, color, and texture that can be used.
1. Keep it vintage
If you love to keep a vintage tone for your modern living room, a brown chesterfield sofa would be a perfect fit.
A mahogany brown Pantone sofa against the white walls and other bright-colored light bulbs and chairs will be the perfect blend of modern and vintage for your interior design. It could also be a statement piece.
2. Make it bold
A lot of modern chesterfield sofa designs have incorporated bright and bold colors instead of sticking to the traditional dark brown colors.
Some prefer to add brighter colors in their living room space by using green or blue hues on their chesterfield sofas.
This could serve as an accent to an already dull and neutral color palette of the house. The contrast of colors will certainly be eye-catching and a good furniture piece like the bright blue chesterfield sofa.
You can hang pictures on the back of the wall in the same color shades as the sofa. Indeed, it's best to go with a bold chesterfield sofa when the wall is white or in a neutral tone.
3. Keep it simple with furniture around the sofa
You could stick to the classic brown chesterfield sofa and add some accents on the other furniture in your living room. For example, invest in a small, black coffee table with your chesterfield sofa.
In the image, you can see that a small coffee table was placed beside both ends of the leather chesterfield sofa, which is a good way to make use of all the space without making your living room feel too stuffy.
4. Add some chairs and a table
A common interior design idea with chesterfield sofa is to add a piece or two of the chesterfield occasional chairs beside the sofa.
Occasional chair on both ends of the sofa will complete your living room set or place it across the room to give enough space for guests.
You can add accent chairs to pair with a chesterfield sofa if your living room is a more neutral tone.
If you love welcoming guests, add a coffee table with your chesterfield sofa so you can enjoy a cup of coffee while entertaining them. However, it works best when you have a spacious living room.
5. Upgrade your textures
Sure, leather chesterfields sofas are classic. Whether it be a black or brown chesterfield sofa, it is a sure hit for homeowners. But with the variety of modern designs and styles, why not opt for velvet to cover a chesterfield sofa which can add a sophisticated touch.
If you are on a more conservative budget, you can even avail of polyester or synthetic fabric to style a chesterfield sofa.
6. Maximize space
Another aspect to consider when deciding on what chairs to pair chesterfield sofa and decorating ideas is the space.
Some houses may have a small living room, and a chesterfield sofa can take up a lot of space.
One smart way to maximize space is to put the sofa on the longer side of the wall, and all other living room furniture must be in smaller or minimalist sizes, so it still gives off a spacious.
7. Use yellow lights
If you want to create a royal vibe, pairing standing lamps with a grey chesterfield sofa is among amazing chesterfield sofa decorating ideas. You can either place one lamp on the side of the sofa or two table lamps at the back of the sofa to highlight the gray shade.
Frequently Asked Questions
How can I know if my Chesterfield leather is real?
There are some things you must take note of when choosing your sofa for a nice chesterfield interior design.
The biggest factor is identifying if your chesterfield leather is real, which all boils down to the smell. Real leather has a distinct odor that is likened to that of an earthy smell or woody smell.
Another factor is the comfort level of the sofa, genuine chesterfield sofa uses a lush cushion, and the workmanship is of top quality, which is felt in comfortable seating. You can feel the kind of spring used underneath the sofa.
When these two are absent, you should think twice before investing in an expensive sofa.
Are chesterfield sofas classy?
If you are wondering whether a chesterfield sofa is worth your money, the answer is YES! It has been around for a long time now; considering it being a status symbol in the mid-1700s and mostly used by Earls and other aristocrats, the design of the sofa is undeniably timeless and classy.
It's worth investing in a Chesterfield sofa because its style is very versatile and. It still gives off subtle elegance, and it can fit with any color or furniture of your choice.
Which color is best for a Chesterfield sofa?
And if you wonder what color best suits your Chesterfield sofa, brown is always the best choice.
It goes well with almost anything and gives off a very expensive impression. It can also easily fit in with your other living room furniture making it a perfect investment piece.
If you look into magazines or even ask your interior designers about chesterfield sofa living room ideas, they would tell you to go invest in a brown chesterfield sofa to give you value for your money.
How to maintain a chesterfield sofa?
The downside to purchasing the chesterfield sofa is the leather maintenance. It isn't easy to keep the leather in good condition unless you have a regular cleaning service. Make sure to soften a chesterfield sofa using a soft microfiber cloth to gently buff it.
You can also use softening agents such as a shaving cream, mink oil, or petroleum jelly. Just be careful not to stain the color of the chesterfield sofa by applying too much product.
Conclusion
Nothing beats a stylish and comfortable living space, especially when adorned with a classic piece like the chesterfield sofa. Today, the question of what to pair with chesterfield sofas is not just limited to cushions alone but varying designs and textures as well as accent furniture.
It is all up to your creative imagination on how you can upgrade your chesterfield sofa!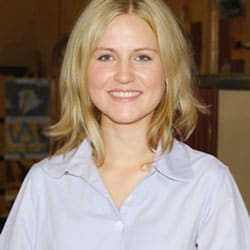 Hi, I am Roseanne Jones, an aspiring home designer that wants to make you feel more at home with your new house.With nearly five years of redecorating old residents and arranging new ones, I am confident that I can give you the best advice on your lovely place.