Candles can enhance the aesthetic appeal of any area. Aesthetic jars and a delicate smell make them a stunning addition to any decor. So, giving somebody a candle with a pretty tag is never dull, yet wrapping can make it even more memorable. Furthermore, we can use candles as an ornament for decoration.
As you read, you will learn about candle wrapping ideas or even how to wrap a candle jar and a simple yet effective way to package a candle in wrapping paper.
Since the holiday season is approaching, read on to learn how to wrap candles for gifts in different styles!
4 Gift Wrap a Candle Jar Guide
What Materials Can Be Used
You can combine among these materials to create beautiful wrapping in your styles:
Cardboard – A type of heavy-duty paper-based product with a higher thickness and greater durability.
Ribbons – A long, narrow strip of fabric used for tying or decorating something. Choose the colors that go well with your candles or the holiday theme.
Art Paper – High-quality paper with a china clay coating.
Metallic Paper – Shiny papers coated with the use of lime for color and size to make marks with a metal point inedible
Packing tape – A pressure-sensitive tape is required to seal or close corrugated fiberboard boxes.
Fabric Fat – Quilting fabric is a common example of this basic piece of fabric.
Foliage – Green leaves
Twine – A strong thread or string made out of two or more twisted strands of hemp, cotton, or nylon.
Doily – This small beautiful mat, usually made of lace or paper, is used under cakes and other sweet delicacies on a plate.
Kraft Paper – A type of paper or paperboard (cardboard) made from chemical pulp manufactured by the kraft process.
Baker's Twine – A cotton-based thread that can be used in an oven.
Scissors – The tool is necessary for cutting wrapping paper, fabric fat, etc.
Method 1. Easy packaging for single bottle candle
Step 1: Cut a circle of art or metallic paper the size of the candle, with a half-inch excess on both sides so it may be taped shut. Allow two inches of wrapping paper to cover the bottom of the candle.
Step 2: Apply tape to the round hole. Ensure that the paper is folded flat against the candle's base and held in place using tape.
Step 3: Make a second fold that overlaps the first one and move down the paper by an inch. Carry on in this manner until you cover the entire bottom and the candle inside.
Step 4: Lightly curl the opposite end of the paper tube to secure it. To avoid ripping the wrapped item. Keep the paper from unraveling by tying a ribbon around the end of taping it down firmly.
Now, you can put the candle inside the gift bag or a box. Such a nicely wrapped box can be an ornament or a present.
Watch this video to see how they wrap the candle in a box :
Method 2. Candle with cloth wrap
Step 1: Place the candle in the middle of the fat cloth quarter.
Step 2: Gather the fabric around the candle and secure the candle inside, making it look like a bag
Step 3: To keep the collected cloth in position, tie a piece of string around the candle's brim.
Step 4: Into the twine, tuck a festive leaf pick. As you are done, choose a pretty box or bag to put the candle for gifting.
Method 3. Circle packaging for glass candle jars
Note: It's usually a good idea to have a little extra paper on hand. Use sturdy wrapping paper that will not readily tear.
Step 1: First, place the candle on the wrapping paper, making sure to wrap it around the cylinder. Cut the paper so that it overlaps by about 12 inches. Pull up the paper on both sides for the gift's ends. On all sides, the paper should be able to reach the center of the gift.
Step 2: When you've finished cutting the paper, lay it out so that the right side is facing up and the left side is facing down. On one of the long sides of the paper, make a little 14-inch fold. Apply a piece of double-sided tape to the fold.
Step 3: Start from one of the gift's ends. Make a centerfold in the wrapping paper's seam. Then, grab the edge of the paper with your other hand and bring it toward the center. Hold the piece down with one finger.
Fold the paper into a fan with pleats at this point. While moving about, use your finger to press down on the pleats to make them appear more voluminous. Carry on like this around the present.
Step 4: Make a fan fold on both ends of the gift, then cut off any extra paper and tape the end down with double-sided tape. Remove any excess paper.
Step 5: Place the candle jar item upright in the middle of the ribbon. Pull the ribbon up the side of the present and tie a knot in the middle at the top.
Cut the ribbon in half so that there are two long tails on either side. Then, on top of the ribbon knot, tie a knot around the middle of the present.
Method 4. Wrap a candle with wrapping paper
Candle wrapping that is aesthetic and simple
Step 1: First, on a 10-inch paper doily, center the candle.
Step 2: Wrap the doily around the candle and secure it in place.
Step 3: Then tie a little knot in the baking twine to keep it attached to the doily and candle.
Step 4: Using kraft paper, make a little tag.
Ribboned Package of Candle
Step 1: To cut the paper precisely, wrap it around the candle and mark your cuts with a pen.
Step 2: In small, triangular portions, fold and tape the ends down. If your candle is open on top, start from the bottom. For a candle that already opens on top, we can start by wicking it to a wick at the bottom. The finished product should be flat and silky, suitable for a bow.
If you don't want to use a bow, you can leave the excess wrapping paper on one end and collect the loose edges with a ribbon at the top to create a spectacular pattern.
Final Thoughts
So, how to wrap candles for gifts? The holiday season is a rare occasion where we can have fun with gifting.
There are different ways to wrap your candle presents to your consideration and affection for the recipient. What better gift than a candle to give someone who wants to have a soothing week at home or improve their mood after a long day at work?
Scented Candles and the creative suggestions above can create the perfect gift. So, hopefully, our guide today gives you suggestions for a preferred method to wrap a pretty candle gift.
Read more: Tips to light a candle without a lighter.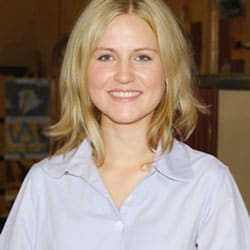 Hi, I am Roseanne Jones, an aspiring home designer that wants to make you feel more at home with your new house.With nearly five years of redecorating old residents and arranging new ones, I am confident that I can give you the best advice on your lovely place.