The demand for bean bag chair alternatives has grown in recent years. People are now seeking more sophisticated, stylish, and affordable options that provide comfort and enhance the overall aesthetic of their living spaces.
Hence, the birth of innovative designs and materials that offer a new level of comfort and style.
This article discusses the best picks and tackles the unique features of each option, along with their pros and cons.
Alternatives to Bean Bag Chair
Here are some popular types of bean bag chair alternatives you can consider:
1. Lounge chair
The lounge chair is an excellent alternative to traditional bean bag chairs. It delivers the same remarkable comfort level comparable to Lovesac and offers more structure and support.
The chair is available in different designs, depending on the manufacturer. Still, its primary purpose is to offer a genuinely comfortable seating experience for one person. It is thoughtfully designed with cushioned armrests and high-quality, high-density foam cushions or even memory foam.
This also offers a cozy spot to relax, read a book, or calm down after a tiring day. It has better back support and a more sophisticated design. However, it may offer a different level of flexibility than that of a bean bag chair due to its fixed frame.
2. Floor cushion
Floor cushions are low-profile seats that come in different designs. They are often seen and used in Asian restaurants as comfortable seating mats.
However, today, floor cushions have come in different sizes to meet the diverse demands of the market.
Oversized cushions can be placed directly on the floor to create a relaxed, cozy seating and sleeping place for kids. They are lightweight and easy to move around.
Smaller ones can be stacked or spread out to create a comfortable and informal seating arrangement for families or friends to relax.
They are also perfect for meditation, reading, or casual gatherings with friends.
However, the size and structure of floor cushions may not match the level of support brought by other bean bag alternatives.
3. Rocking chairs
For those seeking a traditional yet comfortable alternative, rocking chairs are an excellent choice. They combine a rocking chair's soothing motion with a bean bag's plush comfort.
The rocking chair structure is converted into a bean bag chair frame so that you can enjoy a peaceful rest in an open area like the garden or the front deck.
Many models combine a comfortable bean bag with a rocking chair. They are available in various materials, including wood and metal, adding a classic touch to your home decor.
4. Love seat
A love seat is a perfect bean bag alternative for tiny spaces instead of a couch. It offers just the right amount of space for two people to cuddle up and enjoy each other's company. Nowadays, it is sometimes called Divan or Settee.
A love seat is a two-seater sofa, slightly smaller and built with or without an armrest. It has a robust frame made of wood or metal upholstered with firm fabric or leather.
They come with different materials that can match the different themes and designs of the house. They can also be paired with small furniture sets like coffee tables.
5. Inflatable chairs
These chairs can be quickly inflated and deflated, providing a temporary seating solution for limited spaces and easy storage.
They offer a fun, portable seating option for dorms, game rooms, or outdoor gatherings. Compared to traditional bean bag chairs, they are sold at an affordable price.
However, chairs like these cannot last long, especially when cats and dogs are in the house. The clawing and recklessness accompanying your beloved furry companion's sudden burst of energy can easily destroy them.
6. Poufs
Fluffy poufs are another small bean bag chair alternative. They are compact and lightweight ottoman-like seats with a fluffy view. They can be moved around easily and provide a comfortable place to sit when guests come over.
Their adorable size makes them the perfect choice to save space in small rooms. Furthermore, the wide variety of colors and patterns makes them the most possible solution for designers aiming to elevate the overall appeal of modern rooms.
Nevertheless, poufs may not necessarily serve as standalone pieces of furniture. Their true potential is unveiled when they seamlessly complement oversized furniture items within the household.
7. Ottoman
The Ottoman is one of the most versatile bean bag alternatives that surpass expectations regarding functionality.
This furniture was initially used as a footrest during medieval times, but it has evolved beyond its original purpose. In modern times, it has transformed into a coffee table with the added functionality of ottoman storage.
Serving as a convenient instant storage solution and a comfortable stool as needed, its diverse range of shapes, sizes, and materials make it a staple piece of all-around furniture for the living room.
8. Recliner
A reclining sofa or armchair caters to your every comfort. With its ability to adjust to your desired position, it is a perfect Lovesac alternative, ensuring the utmost relaxation. When it comes to comfort, this alternative delivers a feeling akin to the sublime comfort of a bean bag.
Recliners are equipped with adjustable parts, such as the head and footrests, to enhance comfort. You can effortlessly modify them from a slight incline to a nearly flat position, so you can always find the perfect level of convenience.
9. Swivel floor chair
Sometimes called the gaming chair, this alternative gives ultimate comfort with its remarkable rotation and reclining features, perfect for a gaming setup for teens. With adjustable back angles, you can find your ideal position for unrivaled relaxation.
It comprises sturdy yet flexible springs and high-density foam, providing an unparalleled seating experience. The foldable design of the swivel floor chair effortlessly folds up, ensuring convenient storage.
10. Balance ball chair
Sitting balls or balance balls are another bean bag chair alternative that caters to the needs of yoga enthusiasts or energetic children. It provides a comfortable seat for restless kids and doubles as a practice ball for yoga exercises.
Some great balance ball options are the Vivora Niko sitting ball, which has a unique panda-designed ball as well as the classic round shape, and the Gaiam Ultimate balance ball chair, which comes with a removable ball, chair base, and wheels.
The downside of this chair is that it wobbles when you move; hence, the need to constantly check your balancing technique to maintain the seating position.
Conclusion
While bean bag chairs have charm, exploring alternatives opens up a whole new world of comfort and style. Whether you opt for lounge chairs, floor cushions, or rocking chairs, there is an alternative out there that suits your needs.
Consider factors such as materials, size, and design when choosing. With these tips, you'll confidently find the perfect bean bag chair alternative that combines comfort and style in one delightful package.
Remember, the key is to choose a seating option that provides comfort and adds to the overall aesthetic of your space.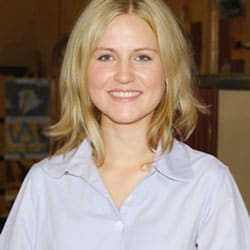 Hi, I am Roseanne Jones, an aspiring home designer that wants to make you feel more at home with your new house.With nearly five years of redecorating old residents and arranging new ones, I am confident that I can give you the best advice on your lovely place.