With the arrival of sunny days and cool nights, people are eager to make the most out of their outdoor living space. The question arises whether it's the right thing to do or not. Can you put patio furniture on grass without damaging your lawn?
Yes, you can. But placing furniture directly on your lawn can ruin it. This article explains the disadvantages and precautions with tips on how to keep lawn furniture from sinking into grass.
Can I Place Furniture Items on Grass?
Technically yes, it's possible to put furniture directly on grass. But, it's not always a good idea. To explain it further, here are a few drawbacks and precautions when placing furniture like an egg chair on grass.
Drawbacks – reasons not to place the furniture directly on grass.
1. Uneven & Wet Surface:
The ground isn't always perfectly leveled and firm unless you have it flattened. It can get worse after a significant rain.
If you do not have an even ground, you can't use it for holding drinks and food.
Also, heavy outdoor table with chairs might sink into the lawn and even top you over. Therefore, placing an outdoor seating area on grass with an uneven surface is prone to accidents because of the unbalanced surface.
2. Damage to the Furniture
Grass retains moisture from rain or dew, which is harmful to furniture, especially in humid temperatures, and worse if your furniture is wooden.
Furthermore, exposure to sun rays and moisture from grass will make the chairs and tables vulnerable to corrosion, discoloration, and mold.
3. Grass Damages
Indeed, furniture stops the grass from growing, leaving you with an uneven lawn and dead patches of grass.
Placing a picnic table on grass for long periods prevents grass growth, making it brown and unsightly. You will have to spend more effort maintaining your garden due to this issue.
4. Potential Insect Nests
When furniture is left in one spot for a long time, it create a hiding spot for various insects to propagate, leading to pest issues.
Precautions
To reduce the chances of these drawbacks from happening, there are some precautions to protect your outdoor furniture and grass.
Find a firm and dry area. You would want a level and firm space that allow you to safely place your table and chairs.
Use furniture bases or pads. Placing furniture pads or bases under the legs of the furniture distributes their weight evenly and prevents them from sinking into your lawn.
Look for the right furniture. Go for portable, lightweight furniture like resin or plastic furniture. They're easy to move around and not too heavy. Also, you should pick ones with large feet for even placing.
Move the furniture. Periodically moving your furniture prevents grass flattening and discoloration.
How to Put Furniture Directly on Grass Without Damaging It
However, if you're set on having a space for tea time, how do you put patio furniture on real grass without damaging it? Here are a couple of backyard seating ideas to take inspiration from.
1. Grass-friendly patio furniture options
These grass-friendly furniture options are definitely worth considering.
It's easy and quick to set up like plastic Adirondack chairs, Polyvinyl Chloride (PVC), aluminum, rattan, and wooden sets. They are easy to set up, move around, and light enough to not hurt the grass under.
Simple and lightweight patio furniture often come in elegant and bright colors, so, you can always place a colorful centerpiece, flowers, or a small plant to add a nice vibe to the setting.
Portable and Lightweight Furniture
Plastic furniture is lightweight portable, and, it doesn't rust. Besides, the weather is very unpredictable these days. That's why portable, foldable, lightweight furniture is perfect for lawns and outdoor living spaces.
These inflatable furniture and patio set on grass might not be too appealing in terms of design. Still, they're perfect for children and your grass.
They're transportable, easy to store, don't consume too much space, and lightweight.
2. Alternatives to putting patio furniture on grass
Looking for alternatives to putting patio furniture directly on artificial grass? Here are several options.
Building a temporary patio or deck in your home is an excellent alternative to placing furniture directly on the lawn.
You can protect your lawn and have a nice, relaxing outdoor living space. Also, a deck or patio is straightforward to clean and maintain. Use durable materials such as wood, concrete, or composite decking.
Interlocking and placing decking tiles on your outdoor space creates a stable, even surface to put garden furniture on. You can choose from wood, rubber, or composite decking tiles, then arrange and place them neatly over the grass.
Rugs are not only for indoors but outdoor living spaces as well. If you like relaxing outdoors, invest in outdoor rags and use them when you're ready to spend time outdoors. Outdoor rugs come in different colors, styles, sizes, and designs that will definitely compliment your patio furniture well.
Besides, they're easy to clean and add color and vibrancy to your outdoor living area.
Adding stone pavers is a good option if you're into natural or rustic outdoor themes. Use stone pavers and arrange them to create an even and sturdy base for your outdoor furniture.
Stone pavers are perfect for rainy locations because these materials are permeable, meaning rainwater can seep into the ground. Hence, your outdoor space won't have any puddles or slipping accidents.
You can always arrange the stepping stones to create a unique, practical, and functional pattern. They add a nice vibe to your garden, allowing you to walk barefoot while enjoying tea.
Raised garden beds can serve as decoration, housing for your plants, or a stable platform for furniture. Place your backyard furniture and decorate the area with flowers you planted by yourself.
Construct a gazebo in your yard or garden and place furniture in it. You're creating a stable, even space for your furniture while protecting it from harmful outdoor elements like sunlight and rainwater.
In addition, when you're spending time in the gazebo, you'll have shade to enjoy the outdoors even while it's sunny.
Conclusion
Having a beautiful, relaxing outdoor living space is a dream for many homeowners. But can you put patio furniture on grass, directly? The answer is yes, but this setup has many disadvantages and things to consider.
However, the good news is there are ways to protect your grass while having a lovely place to lounge outdoors. Consider these different alternatives, furniture options, and various ways where your grass doesn't get damaged or ruined. And ensure the overall look fits your style and preferences.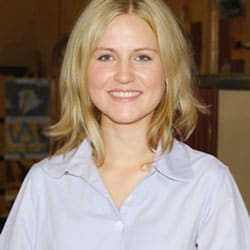 Hi, I am Roseanne Jones, an aspiring home designer that wants to make you feel more at home with your new house.With nearly five years of redecorating old residents and arranging new ones, I am confident that I can give you the best advice on your lovely place.