Can you stucco over brick? The short answer is yes, but there's more to it than meets the eyes.
Stucco on brick can often make a compatible pair. However, ensuring a solid bond is the key to success. A water absorption test could be used to determine whether stucco will adhere effectively to the surface of the brick or not.
Now we'll delve into the details and considerations of stuccoing over brick, helping you achieve a lasting and visually pleasing result!
Is Stucco Over Brick a Good Idea?
For your information, Stucco is cement, natural line, and lime mixed together to create a cream paste, used as a finish for brick walls.
So, is it a good idea to use this type of finish?
In construction, brick has a hidden vulnerability – it absorbs moisture, particularly in rainy or humid climates. They can result in brick deterioration over time, potentially causing interior damage to your home.
With its versatile and long-lasting characteristics, Stucco can serve as a protective shield for your brickwork against termite getting through, mold growing, and even fire.
Furthermore, stucco on brick can have a remarkable lifespan of 30 to 50 years, ensuring your investment pays off for decades to come.
So, suppose you've been contemplating a fresh look for your brick house or need to address damaged exterior brick. In that case, stucco isn't just a good idea—it's brilliant!
Pros and Cons of Stuccoing Over Brick
1. Pros
Stucco adds an extra layer of protection to the brick construction.. It can endure various weather conditions like humidity, heat, or cold. Hence, you can handle the stucco deteriorating or losing its appeal over time. Your home will remain protected and visually pleasing throughout the changing seasons.
Stuccoing over brick can last up to 50 years when properly applied. It is also a good option for homeowners who wish to apply stucco to brick to safeguard their property, as this finish can resist fire and other hazards such as termites and mold.
Regarding texture and colors, the choices are diverse, ranging from a coarse, rustic feel to a smooth, contemporary touch, with options like pebbled, raked, swirled, and more in between.
You can pick one that complements your brick and stucco home's existing architectural features and imbues it with style. And since stucco's pigments remain for a long time, you do not need to repaint the wall as well!
Based on the stucco's level of thickness and composition, it can serve as an effective barrier against outdoor noise.
You can enjoy a quieter indoor environment, particularly in urban or noisy areas, which improves a home's overall comfort.
Stucco also serves as a practical shield for your home, as it curbs air loss and prevents fire, mold, pests, etc. Its high R-value ensures year-round comfort while reducing heating and cooling expenses.
A well-kept stucco exterior does wonders for curb appeal, potentially boosting your property's value as well.
2. Cons
Stucco brick wall's natural moisture retention is a concern, and regular maintenance is needed to prevent water damage or weathering over time.
Water intrusion can harm plasterwork, wood frames, and metal lath, especially in coastal areas, due to rapid corrosion of the metal lath system that supports the cladding.
One of the stucco over brick problems is its propensity to accumulate dirt. Due to its textured surface, it needs regular cleaning, too.
While pressure washing is discouraged due to its fragile finish, specific cleaning recommendations may vary. Regular maintenance is essential to keeping stucco in its best form.
The labor-intensive nature of stucco installation requires skilled experts to guarantee proper installation and removal of stucco.
You can expect to pay between $2 and $3 per square foot for labor alone, and between $6 and $9 per square foot, including labor and materials.
For instance, applying stucco over painted brick onto the walls of your 1,500-square-foot house, expect to pay about $9,000 to over 11,000 for the labor fee.
Stucco Over Brick Process
Step 1: Clean the surfaces
Before aplying stucco over brick house, ensure the brick surface is clean and free from debris, dirt, or paint. Cracks or holes on the brick's surfaces should be patched with hydraulic cement to create a smooth base.
Step 2: Spray water onto the brick surfaces
To create a strong adhesion, you may use a spray bottle of water to prepare the brick surface before you put stucco over brick. As the brick absorbs the water, you are ready for the task.
Step 3: Mix stucco and water
Follow the recommended ratios in the manufacturer guidelines to ensure the thickness of the mix.
Step 4: Apply a stucco layer to cover brick exterior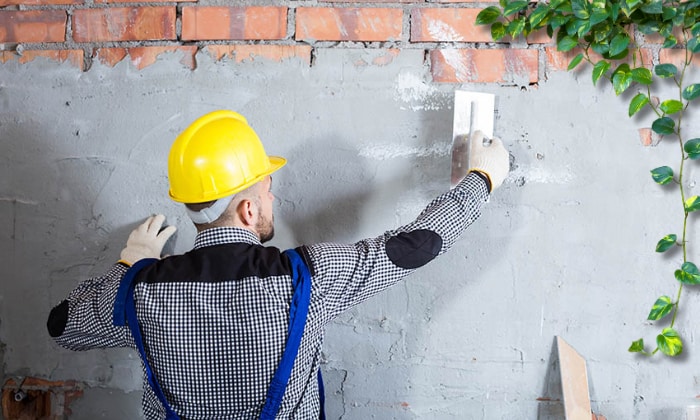 In this step, you need to use a trowel for an even application. After a few hours, scrape lines into the stucco surface using a plasterer's rake.
This prepares the surface for better adhesion of the top layers. Then, you may apply one or two more layers and allow them to dry overnight.
Note that the ideal thickness of each stucco coat is about 0.25 inches (6.5mm).
Step 5: Moisten the stucco
As the stucco dries, use the water spray to mist the plaster after every  3 hours to slow the drying process. This gradual drying helps reduce cracking and flaws, ensuring a smooth and even finish.
Drying may take a little longer if you live in a humid region. Because stucco is wet, so brick with stucco should be covered while the weather is warm.
Conclusion
In conclusion, "Can you stucco over brick?" is a question many homeowners consider when looking to enhance their home's exterior.
Covering brick with stucco can be a transformative and durable choice for your home's exterior. However, following the instruction guide is essential to ensure a long-lasting and flawless finish.
Whether you seek an aesthetic update or additional protection, stucco over brick can be a rewarding home improvement project!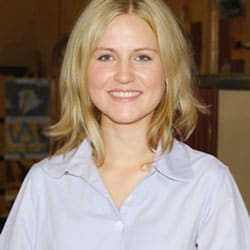 Hi, I am Roseanne Jones, an aspiring home designer that wants to make you feel more at home with your new house.With nearly five years of redecorating old residents and arranging new ones, I am confident that I can give you the best advice on your lovely place.