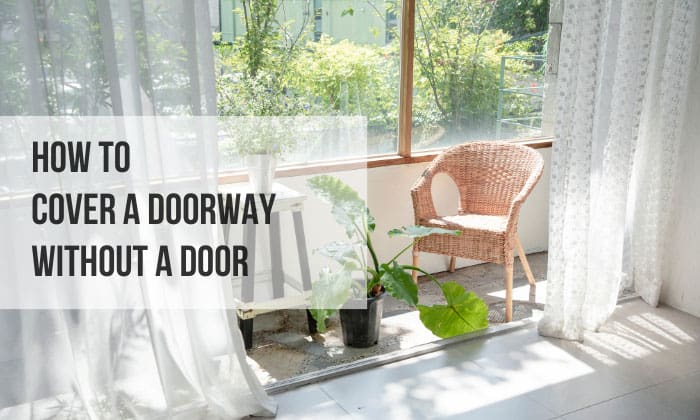 Due to space confinement or improper ventilation, some people might opt for a doorless doorway. For example, the kitchen is often filled with steam, heat, and food smells, so it's usually not a good idea to close off the area entirely.
Fortunately, when it comes to how to cover a doorway without a door, there are several methods you can consider. If anything, given the right approach, you can turn your doorless entryway into something impressive and original.
Read on to discover ideas for a doorway without door!
Ways to Cover a Doorway Without a Door
1. Curtains
To ensure privacy without completely blocking off your threshold, opt for a doorway curtain instead of door. Given how curtains come in many styles, colors, degrees of transparency, and decorative patterns, it'll be a breeze to find ones that match your interior decor.
For instance, sheer curtains are an excellent choice for anyone who prefers a brighter room. You can also opt for blackout curtains with a sheer overlay to alternate between absolute privacy and letting lights in.
To close off a room without a door this way, measure the dimensions of your entryway to determine how large the curtains need to be. While the length can be up to your preferences, the curtains' width has to be twice as much as the doorway's width.
Install the curtain rod by screwing the mounting brackets into place. Then, hang the curtain and place the rod onto its mounting brackets.
2. Roman shades
Roman shades are another easy and economical way to block a doorway without a door. They're similar to sheer curtains in that they don't completely block out the lights, so they'd still ensure your room feels spacious and airy.
An excellent advantage these doorway covering ideas offer is their superb insulation, meaning they can keep out the heat during the summer and the cold during the winter.
Again, Roman shades are available in many materials, sizes, colors, and styles, so finding one suitable for your home isn't an issue. Just make sure you keep the following tips in mind if you opt for these doorway privacy ideas:
Measure the doorway's width. To avoid possible errors, you can do so in three sections: the top, middle, and bottom of the door. Then, choose the largest measurement, if there's any.
Add four inches to the door's width.
Move on to measuring the doorway's height from where you plan to hang the shades. Then remove 5 inch from the measurement so that the shades won't touch the floor.
3. Tapestry
How does covering a doorway without door frame while decorating it at the same time sound to you? Unlike curtains and Roman shades, tapestries are available in many stunning artworks, from people to cherry blossoms to youthful Ghibli designs.
The best thing about tapestries is that some sellers even offer the option of custom images. As such, you can personalize your doorway and bring a sense of uniqueness to your interior decor.
Other than tapestries, you can use blankets, quilts, or rugs to cover the doorway. However, I'd still suggest going for tapestries, as they're not expensive in the first place. For example, a customizable 35.5-inch wide one will only set you back a little over $20.
It's also relatively easy to hang tapestries. To secure them onto the top of your doorway, simply use nails. If you want to avoid damaging your walls, you can opt for adhesives, such as Command strips.
4. Bead curtains
For affordable ideas to cover a door opening, consider going for bead curtains. These only cost about $10 to a little over $40. Compared to the three options above, bead curtains don't filter lights out as much, and their insulation properties aren't great either.
However, they are still ideal for providing a semblance of privacy and coziness. Given how they don't block out fresh air, I'd say these are great for kitchens or rooms that feel too cramped and stuffy.
As for bead curtains' sizes, their width should be at least 6 inches larger than that of your doorway, whereas their height can be flexible. You can mount these the same way you would with regular curtains.
5. Tassels
Similar to bead curtains, tassels are one of the creative ways to cover a door. Aside from store-bought tassels, you can also make one yourself for a one-of-a-kind alternative to a door between rooms.
For instance, DIY Macrame-styled tassels would be a seamless fit in Bohemian decor. If you're into something more flamboyant, you can opt for colorful glitter tassels, such as the ones from KatchOn.
6. Folding screens
If installing mounting brackets and rods seems like too much of a hassle, something simple like folding screens would certainly be more up your alley. This is because you can install this temporary door without drilling, hammering, or anything like that.
The only requirement for these interior doorway coverings is that they're wide enough to sufficiently cover the entrance. Other than that, feel free to choose anything that catches your eye.
With how diverse folding screens are in terms of materials, colors, and designs, there's no need to worry about not being able to find one that suits your taste. If anything, the only downside is that they don't make excellent door alternatives for small spaces, given how bulky they can be.
7. Bookcase
How cool would it be to have a hidden doorway in plain sight? If what you're after is maximizing space rather than improving ventilation, a bookcase door would allow you to kill two birds with one stone.
Just note that hidden bookcase doors aren't cheap—their starting price is around $1000, without customized details. That said, you can save some money should you go for the DIY route. Briefly, here's how to build a hidden bookcase door:
Install 0.75-inch thick plywood on the sides and tops of the door fram
Mount the door. You can use standard hinges for this door.
Build a bookshelf the size of the door you've just mounted.
Mount the bookshelf on the door.
Spray paint the bookshelf the color of your choosing.
If you want to be able to open the door with a remote, install a magnetic lock. If not, skip this step.
Is It Necessary to Have a Door for a Room?
This depends on what room you're talking about. A kitchen, for example, will do just fine without one, especially considering how quickly the high humidity and food odor can degrade the door.
It'll be an entirely different story if it's the bathroom, where privacy is a must. Not to mention that it can go against the building code in your area to have a doorless bathroom, which is often the case.
The same goes for bedrooms. As real estate terms state that doors to bedrooms must be closable; any areas without doors will not be recognized as bedrooms, legally speaking.
If you're removing your doors because of accessibility issues a disabled member or an elderly is facing, consider the following first:
Check to see whether the entrance and its door meet the ADA standards for accessibility.
Install automatic
Helpful Tips
To make things work, below are a few tips you should keep in mind while covering a doorless doorway:
Consider how frequently you'll walk through the door. If it's mostly unused, it's better to cover it with something more permanent, such as a mirror or wall panel.
If insulation and noise-dampening properties are high on your priority list, go for thick and heavy curtains.
Think carefully about your requirements. Do you prefer complete privacy, or do you want something that still lets the light in? If it ultimately boils down to a matter of style, then beaded curtains, tassels, or tapestries would be a better choice.
Soundproofing is a common issue for doorless rooms, so something like beaded curtains will not cut it when noise-dampening is of utmost importance. However, you can improve the situation with blankets, acoustic room dividers, acoustic curtains, or door plugs.
Conclusion
Now that you've learned how to cover a doorway without a door, it's time to get down to business. Most of the methods mentioned above are affordable and easy to carry out yourself, so I'm certain you'll encounter no problem trying out our doorway covering ideas.
In any case, keep in mind that you must measure the doorway carefully. Otherwise, you'll end up with a cover too large or too small for your entrance.
Let us know how our suggestions work out for you!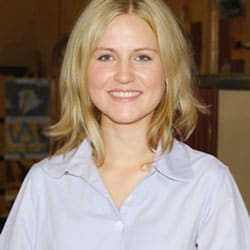 Hi, I am Roseanne Jones, an aspiring home designer that wants to make you feel more at home with your new house.With nearly five years of redecorating old residents and arranging new ones, I am confident that I can give you the best advice on your lovely place.