One of the challenges of assembling furniture by yourself is that you have to figure out many things on your own. For instance, while the assembly instructions may be clear-cut, you might not know the answer to: "do IKEA beds need box springs?"
In theory, you certainly can put a box spring on IKEA bed. That said, there's no need to do so. As most of their beds already have firm slats as structural support in the first place, adding box springs is rather redundant. After all, box springs and slats are functionally the same.
Do IKEA Beds Need Box Springs?
In most cases, there's no need to pair an IKEA bed with box spring because most beds from this company already feature slats. And when it comes to foundations for mattresses to prevent sagging, you only require either slats or box springs.
As we've pointed out in our previous article—Can You Put a Box Spring on Top of Slats, using the two foundation types simultaneously usually has no added benefits. If anything, the combined weight of the box spring and the mattress can put more strain on your slats.
Not to mention that box springs will add around 9 inches to your bed's height, which can make it challenging for small children or disabled people to climb on. For instance, these beds can be so high that wheelchair users won't be able to get in without assistance from another person.
To be clear, box springs were more common back when mattresses were coil-based and relatively thin. Given how these innerspring mattresses are no longer popular, it's unlikely that yours is this type.
You should only use a boxspring with an IKEA bed frame with slats when you need to increase the height to accommodate taller people.
So, is there any other occasion where you can pair an IKEA bed frame with box spring? In theory, that would be when the bed doesn't come with slats. However, things are not as simple as they seem:
The NEIDEN pine bed frame, with its compact design, doesn't come with slats. However, you're still advised against using a box spring instead of slats, considering the company specifies that you should get a LURÖY slatted frame to ensure the mattress isn't too high or too low.
The GRIMSU, another compact bed frame, doesn't come with slats eithe As is the case with the NEIDEN line, you're recommended to use slats and a mattress for IKEA bed frame.
The IDANÄS isn't sold with slats. There are no specific recommendations for this line, so you can use it with an IKEA mattress and box spring.
The SONGESAND is another product that doesn't come with a slatted bed frame. As its sides are adjustable to accommodate different mattress heights, it's okay to put a box spring underneath.
That said, IKEA also clarifies that should you want to use a box spring for MALM bed, or any product line with included slats, you can just remove these mattress foundations.
General Info About Box Springs
To understand whether to use IKEA bed slats vs box spring, let's briefly go over what the latter is.
Simply put, a box spring is an upholstered bed foundation with a durable frame and shock-absorbent springs. As it's covered with fabric, some people might initially mistake it for a mattress, which doesn't have a frame inside.
A box spring is put under the mattress to prevent sagging. Aside from maintaining the mattress in tip-top shape for longer, it's also vital for keeping your spine from bending awkwardly during sleep.
In addition, box springs can improve ventilation, which can prevent sanitary issues, such as mold or mildew buildup.
However, box springs are not without problems. For one thing, they can't be used with latex and foam mattresses. For another, the springs inside them can lose quality over time and produce squeaky sounds whenever you shift your body's weight.
What Are the Benefits of IKEA Bed Slats and Support Beams?
1. Bed slats
Similar to box springs, IKEA bed slats (or any bed slats in general) serve as a bed base to prevent the mattress from sinking when you lie on it. However, they are not as bulky – typically only featuring horizontal planks no more than 2.25 inches apart.
One advantage slats have over box springs is that they're compatible with all kinds of mattresses, including those made from latex and foam. They also provide better ventilation, compared to box springs.
Although common bed slats come in two types—solid or sprung, IKEA only offers the latter option. Sprung slats will offer a more springy feel at the expense of a more supportive-feeling structure.
Another advantage of IKEA bed slats over box springs is a lower price tag. These bed bases are only around $30—$140, with most costing less than $80. As for box springs, expect to pay $64—$670, with reliable options costing no less than $200.
2. Support beams
As for the IKEA support beam, it's a galvanized steel bar that goes in the center of the bed to provide further support for the slats. You shouldn't forgo this component when assembling your IKEA bed, as it's usually a must-have, regardless of how sturdy your slats are.
List of Popular IKEA Beds That Don't Need Box Springs
Overall, any IKEA beds that have slats won't need box springs. If you still worry about the mattress not having enough support, you can add a mid-beam in the center of the bed.
By now, I'm certain you've already known the answer to—"do IKEA beds come with slats?" Most of them, particularly the ones with a Swedish-European style, do come with included slats. Let's go over some notable examples:
There's no need to use a box spring with IKEA MALM bed, as slats and mid-beams are included already. This applies to all beds in the MALM product line.
That said, you have the option to forgo slats to deduct $30 from the price tag, should you prefer an IKEA MALM bed box spring combination.
KLEPPSTAD bed frames come with slats and mid-beams as well, so no further supporting structure is needed.
You don't have to use a boxspring with IKEA HEMNES bed, given how it's already equipped with 30 layer-glued slats and a SKORVA midbeam.
When you buy an IKEA Brimners bed, you'll also get a SKORVA midbeam and 16 layered-glue slats, so you don't have to buy any other bed base.
The SONGESAND bed frame also features a midbeam and slats. You can either purchase the bed without slats or spend $70 more to upgrade to the Lönset slats—which are more comfortable and durable than their Luröy counterpart.
Frequently Asked Questions
How to know if a bed needs a box spring?
First, check if your mattress requires a box spring. This is usually the case for innerspring ones, but it wouldn't hurt to see if the mattress's warranty policy states explicitly that a box spring is necessary.
Metal rail bed frames also call for a box spring, given how their rails are prone to sagging with the addition of a mattress. Likewise, metal beds featuring 1-2 support bars and no slats should be paired with box springs as well.
Another instance where you want to consider using a box spring is when you want to raise the bed's height, be it to accommodate taller people or deter pets from getting into beds.
Can I put a regular mattress on a bed frame?
This will depend on what kind of bed frame yours is. For instance, putting a mattress directly on a metal bed frame can cause sagging, not to mention it'll damage your mattress as well.
In contrast, platform beds with slats, for the most part, can support mattresses, provided that the combined height of the bed and the mattress feels comfortable to you.
However, if your question is whether regular mattresses can fit on IKEA bed frames, the answer is slightly more complicated. IKEA beds don't really follow the conventional US mattress sizing, so the measurements can be 0.4–1.2 inches off, making it harder to find an exact fit.
How much weight can an IKEA bed hold?
Again, it depends on what bed you're talking about:
The loft and bunk beds, while relatively small to fit in compact spaces, can hold up to 220 pounds.
IKEA twin beds, which measure 44"W x 79"L (give or take), can handle 300 pounds.
Queen-, King-, and Full-size beds can handle the most weight out of the options at IKEA, having an impressive capacity of 600 pounds.
What are some box spring alternative IKEA?
To be fair, most slatted platform beds from IKEA are already sufficient alternatives to box springs. Should you find such options not enough, here are a few recommendations worth trying:
Switching to hybrid mattresses, which have excellent ventilation and can ease body pains.
Going for memory foam mattresses that can conform to your body's shape.
Stacking high-density polyethylene crates on the bed, then placing a plywood sheet on top for DIY box springs.
Conclusion
Do IKEA beds need box springs? To sum up, you should just forgo box springs when buying IKEA beds. Not only will it save you quite a lot of money, but it will also give you more mattress options.
Did we answer your question? Should you have anything else to ask, feel free to leave a comment below. We'll be happy to answer it.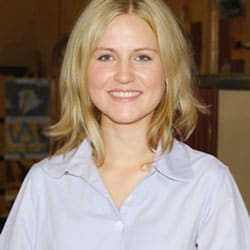 Hi, I am Roseanne Jones, an aspiring home designer that wants to make you feel more at home with your new house.With nearly five years of redecorating old residents and arranging new ones, I am confident that I can give you the best advice on your lovely place.