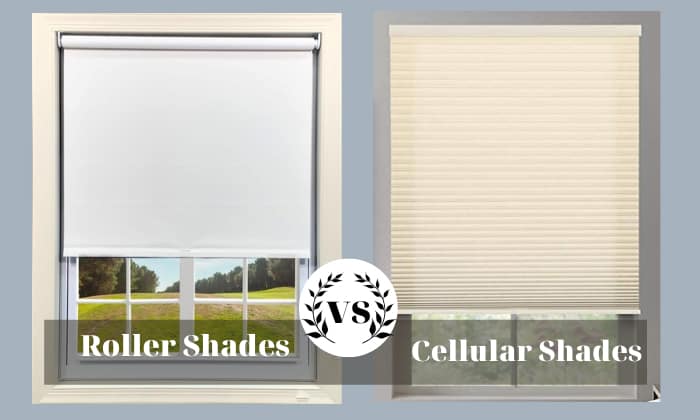 Shades provide an economical and effortless way to cover your glass door for privacy and protect you from harsh sunlight. They also look appealing enough to add a touch of style to your interior decor.
The two most popular types of these door covers are roller shades vs cellular shades. Choosing between these options can be challenging, especially when you don't know what sets them apart.
In this article, I'll help you distinguish between cellular shade vs roller shade (or honeycomb vs roller shades) by listing out their differences.
 
Cellular Shades
Roller Shades
Insulation
Excellent insulation
R-value: 3.25 to 5.0
Limited insulation
R-value: 1.3 to 1.8
Noise Cancellation
Some noise reduction
No
Light Control
Light filtration and blackout
Light filtration and blackout
Cleanability
Requires more effort to clean
Easy to clean
Installation
Inside/outside mounts (inside mounts-ideal)
Easy for inside/outside mounts
Operating System
Standard, cordless, automatic
Standard, cordless, automatic
Ideal Use
Popular for homes, less for commercial
Suitable for modern looks; used in commercial settings
Cost
Pricier but energy-efficient
More economical
Cellular shades vs. Roller shades: Overview
Before going into the detailed comparison between cellular vs roller shades, let's first learn what they are.
To avoid possible confusion, I'd also like to point out that blinds vs shades are two different terms. Whereas the former consists of rotating horizontal slats, the latter is often a single piece of fabric—therefore, these two terms are not interchangeable.
1. Roller Shades
As indicated in their name, roller shades mainly feature a laminated fabric sheet that can be "rolled" up or down along the window's length. At the bottom of these shades is a hem bar, which slightly stretches the fabric down to ensure the shades are wrinkle-free.
Due to their similar appearance, it's not uncommon to see people compare roller shades vs roman shades. The distinguishing point between them is that the former rolls, whereas the latter stacks up.
In the same vein, some people have difficulties telling roller shades vs solar shades apart. However, it's important to note that they're not the same, as solar shades are made from different materials, thus providing better protection against UV lights.
Although roller shades are fundamentally minimalist in design, they are available in many colors and styles. Therefore, it would pose no trouble finding a captivating choice to add a splash of color or decorative patterns to your room.
Pros
More energy-efficient due to superior insulation properties
Can block out noise to a degree
Offer various levels of light filtration
Usually do not have gaps on two sides like roller shades
Cons
2. Cellular Shades
Also known as honeycomb shades, cellular shades are easily identified by their characteristic honeycomb cells when viewed from the side. However, when looked at from up front, it's easy to mistake cellular shade vs pleated shade as one and the same.
Similar to roller shades, this type of door cover comes with a hem bar for functionality's sake. Although cellular shades with patterns exist, they're not as common as their roller counterparts.
Honeycomb shades are available in either single or double cells form. Personally, I'd go for double-cell models as they provide better insulation; however, they're definitely not the cheapest cellular shades on the market.
Pros
Modern aesthetic to fit in various settings
Available in many options for more varied stylistic choices
Come at a more affordable price
Effortless to clean and maintain
Cons
Which Option Is Right for You?
Choosing between roller shades and cellular shades ultimately depends on your specific needs and personal preferences. Consider the following factors when making your decision.
1. Insulation
The reason behind cellular shades' unique design lies in how the honeycomb-like cells can trap air. They provide excellent insulation against the hot and the cold alike, thus keeping your home cooler in the summer and warmer during the winter.
With their simplistic design, any types of roller shades will provide little protection against heat transfer. While there are insulating roller blinds, they still can't hold a candle compared to cellular shades.
If you're to calculate their R-value, roller shades' is non-existent compared to honeycomb's impressive 3.25 to 5.0 range. To give you an idea, every inch of expanded polystyrene insulation foam has an R-value of 3.6 to 4.0.
Even between bamboo shades vs cellular shades, the honeycomb variance is still a better choice despite bamboo's impressive insulation properties.
2. Noise Cancellation
Due to the air bubbles trapped in their cells, most honeycomb shades can block out noise to a degree. In contrast, you wouldn't see many roller shades that can boast of having this feature.
3. Light Control And Shade
How much light cellular shades can block depends mostly on the fabric itself. You can go for light filtering, which still lets sun rays in, depending on how dark the fabric color is. In contrast, blackout fabric will prevent 99% of lights from entering your home.
It's also possible to opt for a hybrid combination to customize light filtration to your liking. One good example of this case is Tri-light cellular shades.
Roller shades also provide varying degrees of light filtration according to what type of fabric you pick. Available options range from a total blackout to semi-opaque and sheer. Between sheer shades vs. cellular shades, sheer coverings are better for a transparent view.
Note that roller shades usually have gaps on both sides. While this also applies to cellular shades, it's neither as common nor as severe.
4. Cleanability
Roller shades tend to be a more popular choice among busy individuals due to their low maintenance requirements and ease of cleaning. Generally, a microfiber cloth dunked in soapy water will be enough to keep roller shades in their tip-top shape.
In contrast, cellular shades' honeycomb structures mean that it'll be a hassle to clean build-up dust. A quick wipe on the surface won't do. Often, you'll need a vacuum, an air compressor, and even mild dish soap to sufficiently keep the shade spotless.
5. Installation
When it comes to installation, both roller and cellular shades are easy to set up. In fact, there's not much difference between these two. The process involves mounting the two side brackets on the window casing and an additional support bracket if necessary.
In addition, both roller and cellular shades are suitable for inside mounts-ideal for a stylish look and outside mounts-an alternative for shallow windows.
6. Hardware/Operating System
These two types of door coverings come with various bracket options, allowing you to pick one that will suit your decor style.
As for the operating system, you can find either roller or cellular shades in these three common variances:
Standard: These come with a long string loop, which you can tug on to either raise or pull them down.
Hand-free/Cordless: These are equipped with a handle at the hem bar, which only requires a slight pull to automatically fully furl.
Automatic: Ideal for taller doors, automatic shades are controlled via a remote.
7. Ideal Use
With their sleek and modern look, roller shades are a better choice for a contemporary aesthetic. Their minimalistic design and low maintenance make them ideal for not only home use but also office and commercial settings.
On the other hand, my time lurking on r/homeowners on Reddit has shown how popular cellular shades are for domestic use. While commercial cellular shades exist, they might not be as popular due to the cleaning hassle they present.
8. Cost
While the price for these shades varies depending on the materials and variations, it's safe to say that roller shades are more economical than honeycomb ones.
Even single-cell honeycomb shades, a cheaper choice than double-cell ones, will typically cost more than roller variances.
However, as cellular shades are far more energy-efficient than their roller counterparts, you can expect to save quite a bit of money in the long run.
FAQs
How do you clean cellular shades?
There are three main steps to cleaning cellular shades:
Lightly vacuum the outside of the shade with a vacuum brush. Note that the brush attachment is a must to prevent the suction force from crumpling the shade.
Use an air compressor to blow out the dust inside the honeycomb cells.
Dip a microfiber cloth into a mild soapy solution and dab it onto the shade. Do not let the shade get soaking wet; otherwise, it may deform. Can you see through cellular shades at night?
Given how they're designed, cellular shades don't allow anyone to see through them, be it day or night. Therefore, they're excellent if your main priority is privacy.
However, if you worry about silhouettes, total black-out cellular shades will address your concerns.
How long do cellular shades last?
The typical lifespan of a cellular shade is around 5-7 years, provided that you maintain it properly. It's also recommended that you handle them gently to extend their longevity.
Conclusion
In short, cellular shades are better if insulation is what you have in mind. On the other hand, roller shades offer more decorative value, and they also come at a cheaper price.
Now that you've learned the differences between roller shades vs cellular shades, you can make an informed choice. I hope that you're happy with your decision.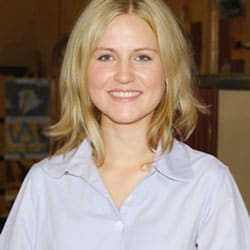 Hi, I am Roseanne Jones, an aspiring home designer that wants to make you feel more at home with your new house.With nearly five years of redecorating old residents and arranging new ones, I am confident that I can give you the best advice on your lovely place.