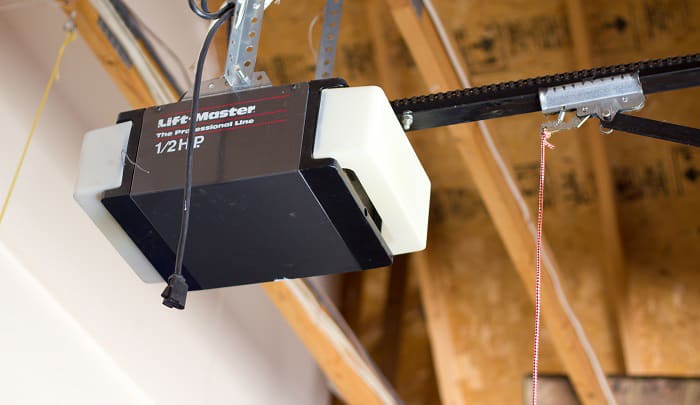 Considered to be among the most trustworthy garage door opener brands, Liftmaster offers state-of-the-art products to improve our home life quality. From our experience, we can trust the Liftmaster's high-quality product to perform smoothly.
So, how much does a Liftmaster garage door opener cost? Because this brand provides various models, the price can vary from $200 to $600.
Average Cost of Liftmaster Garage Door Opener
The cost of a Liftmaster garage door opener typically depends on its model and what features it has. You can expect to pay anywhere between $200 to $600. Now, I'll go over the average Liftmaster garage door opener price for the models they offer.
1. Chain Drive Models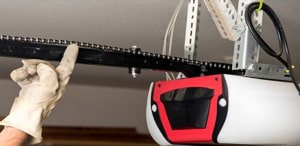 This type of garage door opener prices vary from $250 to roughly $400. Depending on the door's height and whether you install additional features like smart control or cameras, the price may go up.
One of the popular chain-drive products is the 8165W Contractor Series. This automatic garage door opener cost falls around $300 (rail not included). For this price, you'll also get features like remote control and motion detection.
Despite being relatively budget-friendly, these simple models boast several advantages and disadvantages.
Advantages:
Can handle heavy garage doors
Consistent performance, regardless of weather conditions
More durable than belt drive openers
Disadvantages:
Of course, chain drive openers are not without flaws, the most glaring of which is their noisier operation. They also require more frequent maintenance. Without the occasional lubrication, their performance may not be as smooth.
2. Belt-operated Models
This design for garage door openers tends to be slightly more costly on the Liftmaster price list. Ranging from $300 to $600, these belt-operated garage door openers are designed to handle single doors.
For instance, to have the Liftmaster 8550W price installed, you're expected to pay around $500 (not including tax). With this price, your garage door opener will arrive with a backup battery and a remote. For rail taller than 8′, you'll have to pay $25-$50 extra.
Compared to their chain drive counterparts, belt-operated models have several advantages and disadvantages.
Advantages:
Relatively quiet operation
Easy to install and maintain
Faster operation compared to chain drive models.
Some higher-end garage door openers have additional features (namely Wi-Fi compatibility to connect with your smartphones, battery backup, smart sensor, and garage lock).
Disadvantages:
However, belt garage doors are susceptible to extreme weather conditions, meaning the scorching heat or blistering cold can hinder their functions. In addition, this type of garage door isn't the best at handling hefty all-wood or double doors.
3. Wall-mounted Models
Considered to be among the most expensive garage door openers Liftmaster prices, wall-mounted products can cost you $500-$575. However, this garage door opener price can get over $600, depending on where you live and the seller.
Unfortunately, there are only two Liftmaster wall-mounted models – the Elite Series 8500 and the 8500W. These are your best bet if your garage has an irregular or high ceiling.
As is indicated in the name, these models are installed directly on the wall, right next to the garage door. Therefore, instead of a belt or chain, they use a direct drive to operate the door.
A few notable merits of the Liftmaster wall-mounted garage door opener include:
Ultra quiet when opening and closing the door
Doesn't require a trolley system or rails, thus more space-saving
Low maintenance
Can automatically lock the door upon closing
Disadvantages:
This door opener type isn't for everyone. Similar to the belt-operated models, it can't handle hefty doors. In addition, it's next to impossible to install a wall-mounted model in garages with low overhead.
Read more: Ways to mount a tv on a slanted ceiling & wall.
4. Smart Models
Smart garage door openers can be belt-operated, chain-drive, or wall-mounted. The only difference is that they include additional high-tech features, allowing users to control the door anywhere with your smartphone.
These models tend to cost at least $500. To name an example, the Liftmaster 84501 cost is usually a little over $600. The LiftMaster Elite Series 8500W, another prominent product in the smart model line, also comes at a hefty $600 or more.
If you want the Keyless Entry feature, prepare to add $70 to the total price quote. Similarly, an additional Liftmaster garage door remote will cost you $20.
What Are the Benefits of a Liftmaster Garage Door Opener?
Considering how much it costs to install a Liftmaster garage door opener, is the gain really worth the price tag? Let's discuss some of their benefits.
The most obvious merit lies in their convenience. These automatic garage door openers allow you to operate the door with the push of a button.
All Liftmaster garage door openers boast superior security. In fact, they all comply with the strictest safety requirements, including the UL 325 compliance.
Designed with users' convenience in mind, Liftmaster garage door openers are all easy to mount.
Liftmaster's products are all relatively quiet. Even chain drive models, which are notorious for their loud noises, aren't that grating compared to many other garage door opener brands.
Most products come with a backup battery. In other words, you can still run the garage door opener when there's a power outage.
Many models can be paired with different accessories, such as keypads, remote controls, or locking mechanisms.
They're compatible with Wi-Fi connections. So you can control these openers with an app from your smartphone. Their innovative myQ connectivity means you won't ever have to fret over whether you've closed the door.
Ceiling-mounted door openers are usually equipped with LED lights, meaning they can light up the garage if necessary.
Can I Open My Liftmaster Garage Door Opener With My Phone?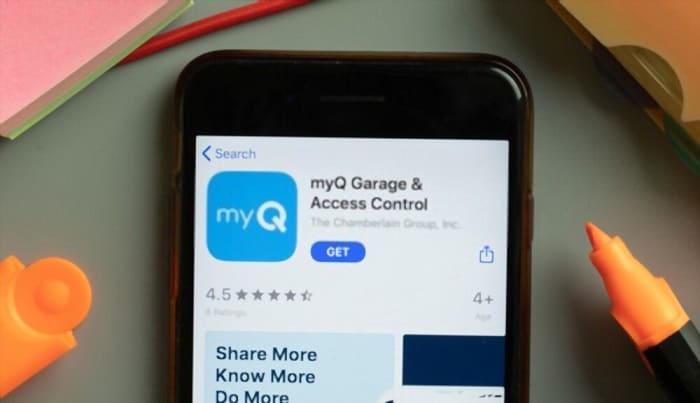 Here's the good news—you can. As I've mentioned, Liftmaster garage door openers come with myQ connectivity technology, allowing you to close or open the door with just your phone, the brand's cloud-based software, or from your car.
The features of myQ connectivity do not just stop at merely opening the door. It also notifies you whenever the garage door opens or closes. In addition, the app enables you to schedule when to close the door and when to turn on/off the lights.
If you're at a loss as to how to connect your phone with your garage door opener, follow the steps below:
Make sure your smart device is connected to an Internet connection
Open App Store/Google Play, find the application called myQ, then download it. Although its interface is specifically designed for phones, the app works on tablets as well.
Turn on Bluetooth and allow the app to access your location services
On the app, pick your garage door opener model
Press, then immediately release the learn button on the garage door opener. A beep will sound if you succeed.
Select the MyQ device shown on the app
Connect the app to your Wi-Fi (this will require you to input its password)
Wait a few moments, your garage door should be connected by now
Name the device if you want to
FAQs
How Long Can Liftmaster Garage Door Openers Usually Last?
As long as you maintain the Liftmaster garage door regularly, it should be able to last 10 to 15 years. Without proper regular maintenance, the door might be incorrectly balanced, which consequently leads to it wearing out at a faster pace.
How Much Does It Cost To Install A Liftmaster Garage Door Opener?
On average, you'll need $65-$85 per hour for the labor. Depending on the door's type and its complexity, the installation process can last from 2 to 6 hours. This means the labor cost has a garage door opener installed ranges from $130 to $510.
Who Sells Liftmaster Garage Door Openers?
You can find Liftmaster garage door openers in many home improvement stores, such as Lowe's Home Improvement or Plano Overhead Garage Door.
For residents of the US or Canada, go to https://www.liftmaster.com/locate-a-dealer and enter your zip code. The page will suggest reliable sellers near where you live.
How Long Is Liftmaster Garage Door Openers' Warranty?
The Liftmaster Elite Series and the Liftmaster Premium Series both enjoy a lifelong warranty on belts and motors. However, whereas the Liftmaster Elite Series boasts a 5-year warranty on their parts, the Premium Series only gets one year.
As for the Contractor Series, it only has a 4-year warranty on the motor and one year on the parts.
Conclusion
In short, how much a Liftmaster garage door opener cost depends on the specific models and features. With that being said, you can expect the garage door opener price to range from $200 to $600, not including the installation cost.
What do you feel about Liftmaster garage door opener's price? Do you think it is reasonable? Tell us in the comments below.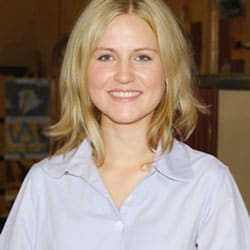 Hi, I am Roseanne Jones, an aspiring home designer that wants to make you feel more at home with your new house.With nearly five years of redecorating old residents and arranging new ones, I am confident that I can give you the best advice on your lovely place.