Whether you are creating an art project, choosing outfits, or deciding what curtain you'll put in a room, color matching plays an important role.
When doing these tasks, have you ever thought of what colors go well with beige? Or did you ever wonder what are the appropriate colors to go with dark grey? Well, do you know that these two can be a good match?
In this article, let us look at the color palettes and show how well does gray and beige go together.
Gray and Beige Combination
Geige is an actual term used by artists stating that grey goes with beige. But it all comes down to what shade of gray and beige you'll choose to mix together.
If you're wondering if the colors beige and gray go together, the only correct answer would be, it depends.
Generally speaking, combining grey and beige is something that works. However, it must be noted that certain factors must be considered when mixing and matching these two colors.
1. The Best Gray To Go With Beige
Like with all other colors, gray and beige can also either be cool or warm. These temperatures can create an ambiance, elicit an emotion, and captivate the eye.
2. Grey and Beige Living Room and Bedroom Ideas
In interior designing, grey and beige living room ideas are becoming quite popular these days. Both colors work well as a perfect base and offer so much choice in terms of shade, intensity, and color combinations.
The rule of thumb when you want to decorate with beige and gray, is to use an even blend. Use different shades in the room, select a variety of materials, build layers, and don't be afraid of prints. The same rules apply to beige and grey bedroom ideas.
Grey and Beige Walls – Paint the majority of your walls beige, but leave a section that will be painted gray. This creates a focused view where you can put art pieces in.
Gray Walls with Beige Furniture – Use gray as the base color for your walls and outline it with beige or white. Pair it with beige furniture for a brighter, calming look.
Beige Walls with Grey Furniture – With beige as the base color for the walls, make the room cooler by adding grey furniture, such as a couch, a center table, and a carpet.
Dark Grey and Beige Bedding – Dark grey and beige go together quite well for bedding. These create a soothing ambiance perfect for relaxing after a day's work.
If you find it boring, add a speck of green, like a potted plant to give it a refreshing touch. It will create a nurturing feeling connected to nature as green, grey and brown go together.
Another technique you can use is to decorate the place with at least one large item with both colors. Say, for example, an art piece having grey paint with beige undertones. This makes the colors look intentional and not just an accident.
3. Gray and Beige On Skin Tone and Skin Undertone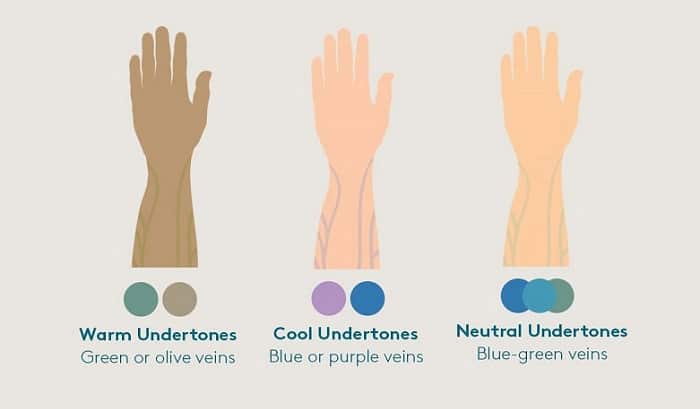 We could look carefully at our veins. Blueish-purple veins indicate a cool skin undertone, greenish-olive veins indicate warm undertones, and bluish-green veins indicate a neutral undertone.
The seasonal color theory by Carole Jackson states there are four color types. Warm undertones are classified either as Spring or Autumn, and cool undertones are either Summer or Winter.
Spring – Spring types should avoid black and white and opt for bright and vivid colors, like with sand beige, that will make them look alive.
Summer – Summer types should avoid intense colors that will drown out their features and instead opt for dusty colors, like with light grey, that will complement them.
Autumn – Autumn should avoid clear and bright colors, as well as true pastel colors, as these will look cold against the complexion giving the effect of looking pale and sickly. In this case, grey and cream go together.
Winter – Winters are complemented by deep, powerful colors and should not wear earthy tones or muted, powdery colors to avoid looking faded and sallow. For this type, silver and beige go together.
Once you've determined your skin tone, undertone, and seasonal color, you can choose which shades of gray and beige you can wear.
4. Gray and Beige Clothing Ideas
Combine a versatile color, such as beige, with another neutral tone, like gray, and you get a sense of calmness and simplicity. The image above shows a good example of how warm and cool tones are matched.
For some who think it looks bland, use accessories like scarves, shoes, or even handbags, with brighter hues. Gold jewelry pieces work well for Spring and Autumn, while silver works for Summer and Winter types.
5. Colors that Complement Beige or Gray
Being neutral, beige and gray can compliment pretty much all the colors available. You just have to remember the general rule that warm works with warm, and cool go for cool. Here are a few examples of colors that complement these two colors.
| | |
| --- | --- |
| Warm | Cool |
| Taupe | Navy Blue |
| Blush Pink | Sage Green |
| Butter Yellow | Crisp Whites |
| Burnt Orange | Dusty Lavender |
Do's and Don'ts With Gray
Here are some of the do's and don'ts when working with the color gray and other neutral colors.
Do's
Learn tone basics – Recognizing a color's temperature can make choosing a complementary color palette easier.
Use as an accent – Add the desired color to the existing palette as an accessory, maybe as accent colors for beige. Use patterns and unique accents to make it extra playful.
Don'ts
Don't forget – Don't forget that it is a neutral color, and base the entire palette on one or the other.
Don't overlook – It doesn't always have to be painted. It can come in any form, like furniture or accessories, with varying shades and textures.
Conclusion
Whether you choose beige or gray as your base color, both work with each other and with other colors. Don't be afraid to add bits and pieces of your style, but make sure to compare colors and items before buying them to save both time and money.
We hope this article answers your question on how well does gray and beige go together, and always keep in mind that you have to determine whether the colors are warm or cool to ensure compatibility.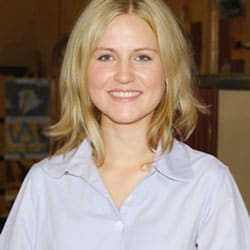 Hi, I am Roseanne Jones, an aspiring home designer that wants to make you feel more at home with your new house.With nearly five years of redecorating old residents and arranging new ones, I am confident that I can give you the best advice on your lovely place.