A ladder is a very important piece of equipment for homeowners. Two of the most common ladders used are the Little Giant and Werner, as they come with various features that ensure safety and convenience.
So, between Little Giant vs Werner, which ladder is the best choice for your home?
To make the right purchase, you should ask some questions first. Where would I use the ladder? How tall is it? What do I need?
Read below to know more about these two brands.
Werner vs Little Giant
1. Little Giant Ladder
The Little Giant ladder is a ladder invented by Mr. Wing in his home in Springville, Utah. This ladder offers a variety of lengths and is made for several purposes in its comprehensive product line. Besides, the Little Giant ladder has high-quality safety cages, stepladders, and step stools.
The Little Giant ladder offers a telescoping ladder. Telescoping ladders are ladders that are extendable and retractable. It can reach higher and allows you to do your job compared to a traditional ladder efficiently.
2. Werner Ladder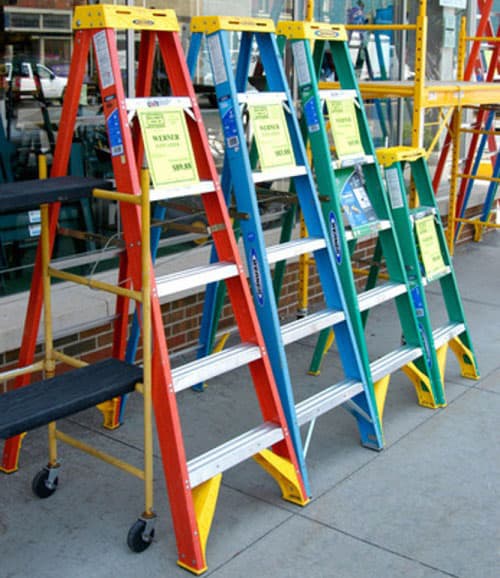 The Werner ladder is the ladder most known for its stability. Besides, it is widely used for construction purposes. They provide a wide range of tools and equipment that are frequently utilized at construction projects throughout the country.
Werner also provides a range of extras, allowing you to customize your ladder and simplify tasks.
The brand also has Werner multi-position ladder, such as the Werner MT 22, designed to be a 2- person and telescoping ladder.
The brand is almost the same as the Little Giant ladder since it offers five positions:
Twin Step Ladder
Stairway Step Ladder
Extension Ladder
Wall Ladder
2 Scaffold Bases.
Differences: Little Giant Ladder vs. Werner
Here are their differences in different areas to get the most between the two ladders.
1. Weight Rating
The Little Giant ladder weighs 28 lbs for Type IA ladder and 23 lbs for Type II with their smallest model.
Heavier designs like the Little Giant M17 can weigh around 32 lbs. Some large models range from 52 to 103 lbs, offering taller step ladder positions.
Meanwhile, the Werner step ladder type IA made of fiberglass can weigh 22 lbs. Furthermore, the aluminum design only weighs 14.5 lbs.
Also, a famous multi-position ladder from the brand, the Werner MT-17 has a product weight of 33 pounds.
That is to say, depending on the types of ladder both brands offer, the weight can vary significantly. However, Werner ladders seem to be a tad more lightweight compared to their counterparts.
2. Safety
The Werner's stairs are rounded and somehow narrower compared to the stairs of the Little Giant, which are rectangular and have wider steps. This is why the steps of a Little Giant ladder can be safer and more comfortable for the feet, especially for older people.
3. Sturdiness
Both The Little Giant ladders and Werner ladders meet OSA and ANSI standards for safety. Therefore, they are both reliable designs that you can use for daily tasks.
Still, it is said that most Little Giant ladders have four joint pins, while Werner ladders come in two.
4. Usefulness
Both Little Giant and Werner ladders offer a versatile amount of storage that consumers will want to reach their tools while they are up on it. It has a place for tools like screws, nails, and parts.
These two ladders are customizable and can be equipped with trays for your tools.
5. Price
The Werner Ladder is more affordable than the Little Giant ladder. You can buy the Werner MT22 ladder for $275.79 from their website.
On the other hand, the Little Giant M22 ladder is almost double the price of the Werner ladder. You can purchase this ladder for around $450.
6. Extending capacity
Besides their ladder length, ladders from these brands are known to be extended to reach from 10 ft – 18 ft and more, depending on the steps they have. However, Werner ladders seem a bit more tricky to extend than the smooth Little Giant designs.
7. Weight Capacity
The Little Giant ladder M17 and Werner ladder MT17 are capable of loading 300 pounds. The only difference here is when you set the Little Giant ladder into an A-frame position, it can load 300 pounds on each side.
Indeed, both brands have various options that can handle more weight.
Pros and Cons
Now that you know the Werner and Little Giant ladder comparison let us see their advantages and disadvantages.
Little Giant Ladder
Pros
The Little Giant ladder comes with wheels suitable for easier mobility.
Since this ladder has wider steps, which makes it slip-resistant and comfortable to use.
Offers the storage you will need while doing your work.
Support more than 300 pounds
Comes with a leveler that helps stabilize it while in use.
Customizable for adding trays and additional steps as needed.
Cons
Can be heavier than other ladders
Cost higher than other brands
Werner Ladder
Pros
Offers portability and stability.
Have impression loads of more than 300 lbs for most designs
Customizable with slots for screws and parts
An affordable pick compared to the Little Giant ladder.
Cons
This ladder is a bit harder to extend and retract.
Safety Tips for Using Werner Ladders and Little Giant
Invest in a high-quality ladder. Do not just buy something because it is affordable. Keep in mind that your safety is a priority.
Hold the stairs tightly and step one foot at a time when using these ladders.
Put only a few tools in the storage area.
When moving the ladders, ensure they will not touch any wirelines, and nothing will get touched.
Wear safety personal protective equipment.
Frequently Asked Questions
Are Little Giant ladders worth it?
People on Reddit are conversing about this, and the answer is yes. The Little Giant ladder is a good option if you want a multi-position ladder and don't mind its added weight.
It is customizable, comfortable, and easy to use. You can step into it without fear of slipping onto it. If you cannot afford it, a Little Giant ladder alternative is a Werner multi-position ladder.
Can I use a Werner ladder stabilizer on a Little Giant ladder?
No! The Little Giant ladder comes with a stabilizer. Likewise, the Werner ladder stabilizer is made for itself. It shouldn't be used for a Little Giant ladder.
Aside from that, according to the customer care of Werner accessories, Werner stabilizers should not be used for Little Giant ladders.
Where are Little Giant Ladders made?
Little Giant ladders are made in the United States of America and have been on the USA market since 2005.
Where are Werner ladders made?
Werner ladders are made in the USA. Besides the USA, they have other distribution sites in different areas like Australia, China, Mexico, Canada, Vietnam, and the United Kingdom.
Who Makes Little Giants?
The founder of the largest manufacturer of home-produced ladders in America is Mr. Harold "Hal" Wang. The idea to invent these ladders comes from a german painter who has an interesting idea to create a new ladder. Mr. Wang enhanced it which resulted in the Little Giant Ladder System.
Conclusion
Both brands, Little Giant and Werner, are good choices if you are looking for the best ladders.
They have various models and features that might meet your current requirements. Answering questions about what you need and prefer help in choosing between Little Giant vs Werner.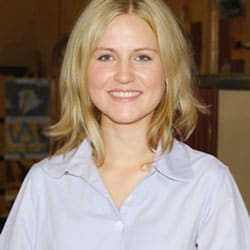 Hi, I am Roseanne Jones, an aspiring home designer that wants to make you feel more at home with your new house.With nearly five years of redecorating old residents and arranging new ones, I am confident that I can give you the best advice on your lovely place.