If you can't find your LED light remote, even if you've turned the house upside down, it doesn't necessarily mean you'll have to buy new LED lights. Or, you might be looking for a cheaper alternative than constantly getting battery replacements, which can be costly in the long run.
Whatever the case might be, you can learn how to turn on LED lights without remote. Read on to find out how you can get LED lights to work, even if you don't have a controller at hand.
| | |
| --- | --- |
| Method | Why |
| Use a Wi-Fi/Bluetooth controller app on your phone | LED lights with Wi-Fi/Bluetooth connection can be controlled via a third-party app on your phone. This makes turning them on/off more convenient. |
| Use an emulator or control software on your computer | Some LED lights have USB connectors, which allow you to plug them into the computer and control them via computer software. |
| Turn the phone into an infrared controller | LED lights with IR receivers can usually be controlled by phones with IR blasters and a third-party app. |
| Connect LED lights to a power outlet | You can turn on/off the LED lights by either plugging them in/pulling them out of a power source. The LEDs must be connected to a power supply adapter, though. |
| Use Alexa | Some LED lights are compatible with Alexa, so you can either control them via your phone or voice commands. |
| Use Google Assistant | Similar to Alexa, some LED lights can be connected to Google Assistant for voice control. |
Ways to Turn on Led Lights Without Remote
1. Use an LED controller app on your phone.
I first found out there was an app for light strips when my LED light remote broke. And to be completely honest, the discovery was life-changing—I rarely turn on LED lights with remote controllers nowadays, as I already have my phone for this purpose.
To connect LED lights to phone, you need a third-party app—just type "LED light app" into the app store's search bar, and you'll find plenty of options. Generally, these let you connect LED lights to your phone via Bluetooth or Wi-Fi.
One thing about this approach, though, is that not every LED light is compatible with such connections. You'll have to check user guides or look up your LED strip models online to find out if you can control LED lights with phone.
If no app is available for your device, you can connect it to a Smart Wi-Fi LED controller. Afterward, you simply need to download the controller's app and do as prompted.
2. Use your computer
It's also possible to turn on LED strip lights with your computer, although the process is slightly more complicated. To start, install an emulator, such as BlueStack, on your computer. Then proceed to download a third-party LED controller app to your device via the emulator and follow the set-up steps shown by the app.
If your LED lights have a USB connector, you can plug it into the computer's USB port and forgo installing an emulator. In this case, you can download a controller software, such as this one from LED Strip Studio. Such apps even let you customize the light strips' performance according to your preferences.
One downside of this solution is that PC software tends to require licenses, although the price can be as cheap as $1 to $2. In addition, the setup process is complicated as well, so you might want to check the video below for a visual demonstration:
3. Turn the phone into an infrared controller.
Did you know that you can turn your phone into a universal remote controller? As LED lights with IR receivers can receive nearby infrared signals within the same frequency, you should be able to control the lights with your phone, provided that it has an IR blaster.
This is where things get tricky—not every phone has IR blasters. If yours is an iPhone, then this is guaranteed to be the case. For Android users, look for an IR LED on top of the device or go to the manufacturer's website to see its specifications.
If worse comes to worst and your phone doesn't have an IR blaster, you can purchase IR dongles. These usually aren't expensive, only costing about $15 apiece.
In any case, you need to download a third-party app, such as Universal Remote TV Smart, AnyMote, or ZaZa Remote. After that, all you have to do is aim the device toward your LED lights and click the buttons on the screen to reset LED lights without remote.
You can turn on Glamcor light this way as well, should you lose the remote.
4. Connect LED lights to a power outlet.
If your LED light strips can be plugged into an electric outlet, then you can just connect them to a power source to turn them on without controller. LEDs that can be plugged into an outlet usually have a power supply adapter.
If yours don't have any, below are the steps necessary to connect the lights to a power supply adapter, so you can activate them by plugging them into a power source. Just note that this approach only lets you turn them on/off, meaning you can't change LED light color this way.
Remove the IR receiver at the end of the strips.
Get a power supply with voltage and amperage ratings compatible with your LED lights. To be clear, the power supply should have the same voltage as the lights, whereas its amperage should be higher. For example, if your lights are rated 12V and 2A, the power supply should be rated 12V and 3A.
For LED lights with a female 2.1 mm connection point, just plug it into the power supply you've prepared.
If not, get a male 2.1 mm plug to connect your devices.
5. Alexa voice controls
A hassle-free way to control LED lights without remote is to use Alexa, as you can just command this virtual assistant to do the job for you.
Check your LED lights' product specifications to see whether they're compatible with Alexa. If they are, here's how you set up your Alexa-compatible devices so that you can change LED lights without remote:
Install the Alexa app and Magic Home app on your phone.
Open the Magic Home Pro app, click on the setting symbol in the top left corner, then register an account.
Open the Alexa app. Again, tap the symbol in the top left corner, then click on the "Skills" tab.
Type in "Magic Home" in the search bar. Click on its icon, then press "Enable."
The app will now require an account. Log in with the account you've just registered in the Magic Home app.
After filling in the account information, select "Authorize."
Close the log-in window, and tap "Discover Device."
After connecting your device to the app, go to "LED Strips." Now, you can control the lights and change their colors with your phone and Alexa.
If the LED lights aren't Alexa-supported, you'll have to connect the light strips to a smart plug. Afterward, the setup process is pretty straightforward:
Download the plug's app into your phone.
Click on the app for your plug on the Alexa software, then enable it. This allows the app to connect to Alexa.
Say, "Alexa, switch on/off smart plug" to control the lights.
As what you're basically doing is controlling—or, to be precise, turning on and off—the smart plug, it's unlikely you can change the lights' colors this way.
6. Google Assistant devices
Similar to using Alexa, your LED lights must be compatible with Google Assistant in order for this approach to work.
Download the Magic Home Pro and Google Home apps to your phone.
Open the Magic Home Pro app and register for an accoun
Tap on the symbol in the top left corner, then select "Home control."
Press the + icon in the bottom right corner.
Look for "Magic Home Pro" in the list and select it.
Sign in and wait for the devices to pair, after which you can control the lights via Google Assistant voice control.
FAQs
What app do I use to control my LED lights?
For control via Bluetooth, Eufy Home, Lotus Lantern, Duoco Strip, and Happy Lighting are good options, although the last one of the four is compatible with only a few light strips.
As for Wi-Fi compatibility, Magic Home Pro is by far the best option, but Mi Home and Philips Hue are decent as well.
To control the lights using infrared rays, you can download Remote Control For LED Lights, Universal Remote TV Smart, AnyMote, or ZaZa Remote.
Can other remotes work for LED lights?
Usually, you should be able to use any IR remotes to control LED lights, provided that the lights have IR receivers as well. That said, some LED lights might be on an entirely different frequency that even universal IR remotes' signals can't interact with.
Conclusion
How to turn on LED lights without remote? The most convenient way to do so is by connecting them to your phone or virtual assistant, which requires the LED lights to have a Bluetooth or Wi-Fi connection.
However, if none of the solutions above work for you, try buying another set of the same LED lights. The remote that comes with the new set should also work with your old ones as well.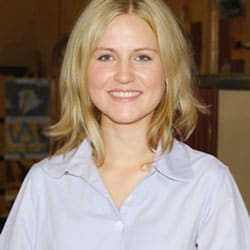 Hi, I am Roseanne Jones, an aspiring home designer that wants to make you feel more at home with your new house.With nearly five years of redecorating old residents and arranging new ones, I am confident that I can give you the best advice on your lovely place.