The blinds and curtains combination as window treatments is an effective way to upgrade your windows' visual appeal. This trend has become a popular element in home decoration, whether in your bedroom, living room, or any room in the house.
The union of curtains and blinds in the same room brings both elegance and functionality, allowing you to manage light, privacy, and style with ease. Below are different ways on how to use blinds and curtains together.
Ways to Use Blinds and Curtains Together
An excellent way to merge practicality and aesthetics in your window treatments is to put curtains on windows with blinds. Without further ado, here are bedroom curtain ideas with blinds you maywant to try:
1. Curtains Over Roller Blinds
One stylish way to dress up windows is to hang curtains over roller blinds.
This ingenious pairing provides complete darkness when needed and enhances the room's visual appeal. You can combine sheer or blackout curtains with roller blinds.
The translucent nature of sheer curtains filters the light, creating a friendly and gentle ambiance for the eyes.
Meanwhile, blockout curtains provide complete obstruction of light from the outside.
Roller blinds are a single piece of fabric or material that can be rolled up to allow light and rolled down to ensure privacy and block light. They function when a chain or cord attached to it is maneuvered or through automation.
Unlike curtains, blinds are installed on the window rather than the rod.
This curtain and roller blind duo is a budget-friendly option compared to other types of blinds.
Therefore, it becomes a convenient option for a short-term residence in an apartment.
2. Curtains Over Roman Blinds
Pairing Roman blinds with curtains is a truly ingenious idea for mixing blinds and curtains.
It provides a harmony between embracing the natural light and safeguarding your privacy.
Unlike roller blinds, Roman blinds are made with pleated fabric, creating an exquisite draping effect when raised.
The cords of these blinds are fastened to the slats and fixed onto a fabric board. When lifted, the cords gather the slats and fold the blind into delicate pleats, completely revealing the window.
This is precisely why combining them with curtains is a good choice.
3. Sheer Curtains Over Venetian Blinds
Venetian blinds are made with horizontal slats, typically two inches wide, constructed from aluminum, wood, or plastic. These slats are arranged in a stacked formation held together by wide cloth tapes or cords.
Placing the sheer curtains with blinds inside achieves a balance between privacy, natural light, and a touch of femininity and elegance in the inner space.
These blinds come with adjustable slats that can rotate an impressive 180 degrees, allowing you to regulate the ambient light entering the room.
4. Curtains Over Vertical Blinds
Vertical blinds offer practicality and are an excellent solution for spaces with expansive full-length windows, such as sliding or bi-fold doors. They help control the light entering the room and ensure privacy.
Curtains for vertical blinds are mainly for decorative purposes, which means you have more freedom to be creative with colors and patterns. To enhance the room's aesthetic appeal, consider exploring shades that harmonize seamlessly with the blinds and complement the room's theme and design.
Although vertical blinds have a contemporary appearance, they are not meant to replace curtains.
Tips for Blinds and Curtains Combination
There are some basic guidelines when arranging curtains with blinds behind to avoid a chaotic appearance.
Depending on your style preferences, you may also opt for various window treatments to add depth and highlight distinct spaces.
Here are some tips on how to effectively match blinds and curtains.
1. Choose Blinds and Curtains
To effectively coordinate curtains with blinds behind, it is crucial to start by finding suitable types of blinds for the room.
Choosing horizontal blinds like roller blinds and Venetian blinds are popular options as they perfectly complement drapes and provide a solid color base.
Also, for a more modern and sleek appeal, vertical blinds are the way to go. These blinds can be easily adjusted to a preferred position using a wand, cord, or motorized system, giving the convenience and flexibility needed. However, it works better for larger spaces.
2. Consider Functionality
As you want to put curtains over blinds, consider their role in your living space. The combination of sheer curtains and blinds can create a tranquil ambiance.
Regular curtains with complementary designs are a perfect option to cover up the blinds.
Moreover, if you desire a complete blackout of lights, more privacy, and maximum insulation capacity. Then, opt for blackout curtains made from heavy-duty fabrics that can help deter the effect of outside elements.
3. Mix and Match Patterns and Colors
If prints are still your preferred option, the best approach would be to combine curtains and blinds by selecting a single-colored option for one and a printed option for the other.
This matching and mixing technique allows the space to be manageable by multiple patterns.
Instead, try to coordinate the print of the curtains with a similar print in the room. Use a solid-colored blind that includes a color found in the printed curtains to establish a harmonious look without overpowering.
4. Hang the Curtains Tall and Wide
One effective technique is to install the blinds above the window frame, drawing the eyes upward and creating the illusion of taller windows.
Hang a curtain rod at the same height as the window and choose wider curtains to make the window look more expansive.
Alternatively, opt for full-length curtains that elongate the window and make a striking statement.
5. Less Is More
You don't have to choose the most luxurious curtains, blinds, or shades. Those expensive options can sometimes overwhelm your room or block out too much light. While investing in high-quality curtains and blinds is necessary, you don't have to spend a fortune.
6. Add Complementary Accessories
To enhance the blinds and curtains duo, selecting complementary accessories that fit together seamlessly is crucial. While it is important not to overdo it, don't hesitate to add some embellishments.
You can choose a simple fabric tieback for a draped effect or a discreet, wall-mounted metal piece. Keep in mind that large, metallic wall attachments or tassel tiebacks may clash with subdued natural colors like wood.
Installing pelmets is another excellent way to elevate window decor and add a stylish, sophisticated touch. By integrating them into the room's design, pelmets can hide unattractive curtain tracks and other elements within the ceiling, resulting in a smooth and polished look.
Conclusion
Learning how to use blinds and curtains together opens up a world of possibilities for enhancing your interior design. They provide practical benefits such as light control, privacy, and insulation.
By following these tips and exploring various combinations within your home, you can achieve a beautiful fusion of style, functionality, and ambiance that perfectly suits your preferences. So embrace the versatility of mixing blinds and curtains – transform any room into an inviting sanctuary!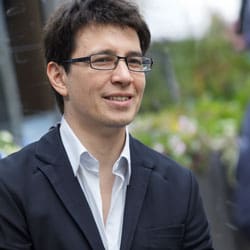 As a 3-year architect, my integral tasks have always created beautiful pre-design for many construction projects. I have been a part of the process of designing, planning, and developing buildings. And to bring such experiences into establishing Arthitectural is another dream comes true.