Apart from cooking tasks, the kitchen has always been a central focus for individuals interested in home decor. These modern kitchens offer a delicate elegance that will never be out of date, thanks to their minimalist cabinets, light color palettes, and shiny accessories.
Whether on the furniture such as cabinets, a dish of fruit and veggies, or a flower vase, a splash of color always ensures that these modern kitchen designs remain warm and inviting. If you're wondering what color kitchen cabinets with gray floors, this post will go through ELEVEN distinct cabinet possibilities for your kitchen, as well as their significance.
What Color Cabinets Go With Grey Floors
While certain materials may go out of style, the color gray is timeless. Choosing a natural material, such as wood, stone, or concrete, is the best method to prevent a flooring design that will quickly be outdated. Moreover, gray goes nicely with a wide range of cabinet colors, ranging from cool, warm to neutral tones. This means it's an excellent basic tone for flooring, even if you opt to paint or change your cabinets over time. Therefore, take a look at these beautiful color combinations between grey floors and cabinets.
Cold Tones
Olive Green Cabinets
Try cool green hues like young olive, soft lime, or even a gentle turquoise when working with cool mid-tone grays. Cool hues generally complement other cool colors. Applying this rule will usually assist you in selecting the correct paint color. Besides, green represents nature and seems like a breath of clean air. These color cabinets offer a more organic color combination when coupled with cool-toned gray floors. Increase the natural atmosphere by acquiring a herb garden for your window.
Ocean Blue Cabinets
If your gray flooring has cold undertones, go with blue cupboards for a new aesthetic. Blue is a naturally calming and stress-relieving color. When you frequently cook for your family, have lots of traffic in your kitchen, or simply desire a more peaceful environment, blue can help you generate any feeling you want for your kitchen.
Romantic Purple Cabinets
Purple is associated with knowledge, nobility, tranquility, mystery, and if we can't be purple, we may utilize it in our house. This is also another hue that is attracted to gray. Lavender kitchen cabinets with gray flooring would appear adorable and playful, while a darker violet-purple would seem royal and majestic. This color helps your lovely kitchen stand out rather than blending into the corner. In addition, a few wooden pieces of furniture add extra elegance to the silver accessories and purple paint.
Warm Tones
Energetic Pink Cabinets
This cabinet hideaway is covered in a cozy floor of charcoal gray. Pops of pink and metallic flooring appear stronger and brighter when set against a dark background. This is because the warm metal elements and pink L-shaped cupboards pop against the cold gray walls and designed dining area. These contrasting tones combine to create a striking and stunning gray color palette.
Red Cabinets
People are attracted to basic hues, so combining light gray and red may result in an environment that expresses confidence. The primary colors can be used to reduce or increase the impact. A lighter shade may be less noticeable, but a deeper or brighter shade will be more visible.
If you choose a dark red or a caramel-colored red, you may incorporate hints of this hue into other areas of the space without it being overpowering. For instance, you can choose a hardwood dining table to match the kitchen cabinetry. Red is a warm hue that may be used to contrast the chilly tones on the gray floor and make a kitchen appear more inviting.
Bright Orange Cabinets
Although orange looks good with both black and white, it shines beautifully with grey. This is because grey is a cool color that is more similar to blue and purple, which are orange's complementary colors. Hence, it would mix and match with them better than with white or black.
In other words, gray and orange are two complementary hues, so if you want a vibrant and cheerful room, choose orange kitchen cupboards to accent your gray floor. Vivid tones of orange look best when paired with dark shades of gray, meaning that you can pick charcoal-colored floor tiles for your gray floor to match with your energetic orange.
Rustic Wooden Cabinet
You can consider the gray and brown tones of the stone fireplaces as a direction, this space blends earthy colors and robust materials naturally. Warm-toned gray flooring, such as gray hardwood or gray-brown cement, works well with brown and wooden tones.
Dark brown cabinets with gray floors are a great color choice for your kitchen if you want a rustic atmosphere, especially when you live in the highlands or have a hut. It incorporates stone, wood, and sand, which are found outdoors, to create a rustic hideaway. In this case, if you want to create a more wildlife look for your entire kitchen, the best color furniture with gray floors is brown.
Expresso Cabinets
Espresso kitchen cabinets with grey floors have been gaining ground these days. These cabinets are becoming increasingly popular as a way to give warmth and warmth to any kitchenette. These cabinets complement any kitchen space and contribute to the creation of a striking and welcome atmosphere. Espresso kitchen cabinets may be used to balance out the vibrant colors on your dining seats or counter, or even to break up the boredom of gray floors and walls.
Combining these cabinets with a gray floor and contrasting countertops can make your kitchen look more attractive. The dark wood color will successfully create a rich and traditional impression in the kitchen. Its distinct style has influenced many homeowners to select this furniture for their homes.
Neutral Tones
Modern black cabinets
It is up to you to have brighter or darker floors than your cabinets. Lighter-colored flooring may be the best choice if you have a busy kitchen with plenty of spills on the floor choice because it does not reveal as much debris and dust as dark ones. Moreover, dark cabinets with grey floors can make a kitchen feel larger, making them an excellent choice for tiny or compact kitchens.
If you're not a fan of color, black and gray are the finest options for creating a stunning contrast in your home. When employing this combo, keep in mind to use a few warmer tones, such as sand, chocolate brown to warm up the area. You may modify the rest of your décor over time as soon as you are tired of a particular color scheme because it's not a color. Choose polished black paint to add a touch of sophistication to your kitchen. Its reflecting surface is stylish and elegant, and it does not show dirt or fingerprints like a smooth finish.
Pure White Cabinets
White hues may appear comparable, but when painted on your walls, they look dramatically different. When you select a grey color with the wrong undertone for your light and environment, it may wind up seeming gloomy, chilly, or dusty, instead of spacious and vibrant. A fresh white will quickly make most places feel clean and polished. The white paint tone and huge windows, which let the area appear wide. White kitchen cabinets with gray floors make the modest dining room feel light and renewed.
Additionally, white cabinets are the ideal alternative if you would like your kitchen to be cheerful and full of light. Your gray flooring supports the furniture and gives the impression that it isn't floating through space. Similar to gray and black cabinets, white cabinets are a safe option since they blend with any dark color.
Fancy Grey Cabinets
When you choose a light gray cabinet, dark grey flooring will assist in balancing everything. Darker floors also make a kitchen feel cozier and more welcoming. Just keep in mind that because dark flooring shows dirt more quickly than light floors, you may have to maintain them more frequently. One solution is to install patterned tile or concrete that can cover dirt, whether in a dark or light color.
Conclusion
Color matching may appear simple at first look, but it is a delicate skill that can take centuries to master. Even though the most straightforward approach is to start with neutral tones, these contain variations that can be difficult to match.
While grey paint colors generally go well with everything, certain colors work better than others, so think carefully before decorating your cupboards with grey floors. Was this information helpful to you? If so, please leave a comment and share your thoughts with your friends and family.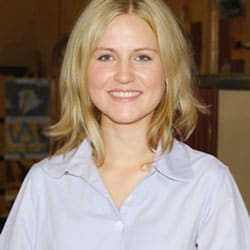 Hi, I am Roseanne Jones, an aspiring home designer that wants to make you feel more at home with your new house.With nearly five years of redecorating old residents and arranging new ones, I am confident that I can give you the best advice on your lovely place.