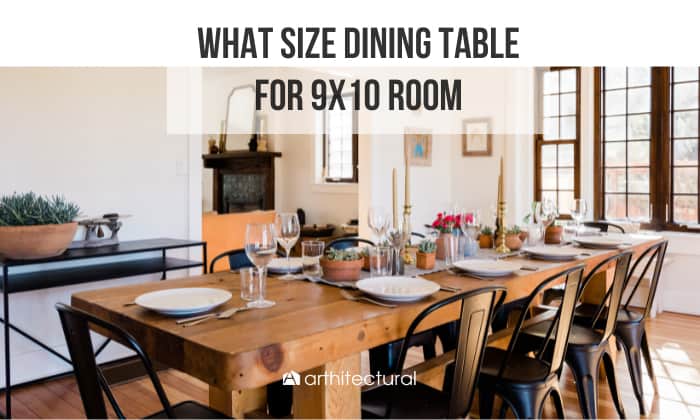 Choosing what size dining table for 9×10 room can be overwhelming. But don't worry, though the room is small, it still can accommodate certain table sizes that work well.
Dining room table sizes are dependent on your personal preference, design style, shape, and how many people you plan to seat. Moreover, keep in mind that the perfect size should be proportional to the room dimensions, and accommodate everyone comfortably without taking up too much space.
Continue reading to know the dining table size guide and design ideas to complement your space.
Dining Table Ideas for 9×10 Room
A 9×10 room is relatively small, hence, it's important that the chosen table fits within the space without overpowering it.
This means the dining table should be both compact in size and visually lightweight. A heavy dining table can make the room feel cramped and cluttered, whereas a smaller one can create more breathing space while still serving its purpose. Here are some table ideas to consider:
Types of tables
1. Round Table
If you're looking to maximize 9×10 space without sacrificing style, a round dining table might be the perfect choice. Not only does it fit perfectly in tight spaces, but also eliminates the sharp corner that comes with a rectangular and square table.
Moreover, this shape provides more space around the dining table which allows easy navigation on its perimeter. With various beautiful designs to choose from, a round table can transform a small-sized dining room into a charming spot for dining and a place for sharing stories.
Minimalist Round Table
Minimalist dining table like the imperial round dining table makes the room look visually spacious because of their slim feature. Its central pedestal holding the rounded surface is slim but sturdy, bringing plenty of space underneath.
This feature is great as knees do not bump into other people's knees seated opposite the table.
There is also the Fenway dining table with boomerang-shaped legs. Its sleek and stylish look spices up the space with sophistication and elegance, and its four stable legs can hold heavy plates of food on the surface.
Minimalist round tables can come with wood, marble, plastic, or glass countertops designed to save space. This kind of table is perfect for a 9×10 room as it maximizes the surface space available.
Overcrowding a minimalist round table with heavy dishes may cause tipping, especially when the weight is not distributed, and the table is only supported by a central pedestal.
Industrial Round Dining Table
Industrial-style dining tables often feature tabletops made with raw wood, giving them natural and rugged charm. Woods are durable and resistant to spills, making them a practical choice for daily use.
The legs of this kind of table are typically made of metal, which contributes to their industrial-inspired appearance. In fact, some people attribute the look to factory worktops, which is fitting since the industrial style originated in factories.
When you prefer an unconventional style of table, an industrial round dining table is perfect to be a focal point for your dining area. It adds rustic vibes and incorporates the merged beauty of nature and industrial elements.
Since an industrial round table uses heavy materials such as metals and iron, it can be difficult to move or rearrange. You may need a companion to lift them up.
2. Rectangular Farmhouse Table
Farmhouse table typically features a thick wooden tabletop crafted from sturdy planks of wood and is often supported by robust wooden spindle legs. Adapting the modern and industrial style farmhouse table imparts more sense of comfort with the combination of rustic ambiance to a 9×10 dining area.
Moreover, deciding the size of a dining room table is easier since a rectangular table has the same shape as that of the room.
The design of the modern farmhouse table exudes a traditional ambiance without appearing overly formal, and it is timeless in a way that does not seem outdated. It uses sustainable wood as its materials and focuses its design on simplicity and minimalism
It also infuses light, off-white, and pastel color in its design and style, which brings a great difference when compared to the traditional countryside farmhouse table.
Industrial Farmhouse Table
An industrial farmhouse table on the other hand is more focused on the functional aspect. It draws its inspiration from heavier materials like steel and iron for the table's surface frame and legs.
Moreover, the tabletop is not limited to distressed or reclaimed wood but also uses concrete or metal. These material combinations combine the industrial property with the traditional farmhouse design, hence the name.
Farmhouse tables, may they be modern or industrial, have a common disadvantage – their sharp corner. It can be a cause of accidents or bruises when you accidentally bump yourself to any of the four edges.
3. Square Table
The single central support brings a unified and clutterless dining space. It also creates ample space for the legs when every chair is occupied.
The market has many different types of pedestal tables to offer. You may want to use the casual or industrial chic dining table which both have square sturdy pedestals.
You may also choose the cabin-style square table with a raw and rugged wood pedestal. This adds a unique and natural aesthetic view to your small dining room.
A pedestal square table has the same drawback as a round table with a pedestal. The surface may tip on the side where the weight is the greatest. Its four corners may also be a cause of accidents when not covered with a table corner protector.
A glass square table can be a good choice for a 9×10 room. This creates a sense of openness and lightness which elevates the dining area. Glass tables usually come with smooth edges and are easy to clean and maintain.
Glass table can be a stunning piece of furniture in the dining area however, it also has disadvantages that might not be avoided.
Being fragile – When the glass surface is struck by a heavy or sharp object, it might crack or break. This usually occurs when there are children in the house and are energetically playing around.
Prone to scratches – Scratch build-up on glass surfaces is inevitable especially when it is used everyday and sharp objects like knives hit it from time to time. These scratches depreciate the aesthetic appearance of the then flawless and shiny table overtime.
4. Collapsible and Extendable table
Collapsible and extendable dining tables come in many designs and styles. There is the drop leaf, gateleg, folding, and extendable table. Whatever type you choose, their main functions are to give extra space when the need arises and at the same time save space during normal days.
This table idea requires a bigger amount of investment depending on the feature added. The more functions combined, or leaves attached to the basic table properties, the more expensive it becomes.
Tips to Determine the Right Size Dining Table for 9×10 Room
1. Standard dining table size
When it comes to standard dining table sizes, measurement calculation is the real deal. A good rule of thumb is to allow 19 – 30 inches for each person on the table surface and minimum 30 inches window from the table to any furniture around it.
For a dining table of a 9×10 room, choose the one that is no larger than 36 inches wide. The length of the dining table should also consider the clearance and available space less the area taken by furniture in the room.
2. Seating capacity and arrangement
To size a dining room table, you should remember that table dimensions and seating capacity and arrangement are directly related. The bigger the table is, the more people it accommodates. A 9×10 room can fit a standard table measurement of 36 inches wide whether the shape is rectangle, circle, or square.
This size accommodates 4 people comfortably. In a rectangular shaped table, two people can sit on each long side of the table. Meanwhile, a square and round table gives equal space for each person around it. You might want to squeeze in an additional person on a rectangular and round table, however, the space gets tighter.
Factors to Consider When Choosing the Size of Dining Table for a 9×10 Room
Here are three key things you may want to consider to choose the perfect table size for your space.
1. Room shape and dimension
The ideal dining table should be proportional to the room, leaving enough space for movement around it. A rectangular-shaped dining table will work best for a 9×10 room. A square and round shaped table can also be considered when there are few people in the house.
2. Number of people to seat
This is another factor when determining the size of a dining table. It is best to ensure that there is enough elbow room between each guest. It should allow free movement without feeling cramped when seats are occupied.
To give you a heads up, choose a 9×10-foot dining table that seats guests comfortably. A rectangular table with a length of 6 feet and a width of 3 feet provides a great seating arrangement for 4 people.
3. Personal style and preference
Personal style and preference also influence decisions in choosing dining table size. Do you prefer a formal style over an informal one? modern over antique? or the other way around?
A formal style fervently follows the standard length of a dining table in proportionate to its width while an informal style tends to be casual. When you opt for a modern style, a metal or glass surface table is recommended.
Conclusion
Figuring out what size dining table for 9×10 room is about balance. It is the balancing of function with style and comfort with practicality. It requires careful consideration of the room dimensions, number of people to seat, personal style, and other furniture pieces in the room.
By keeping these factors in mind and following the table ideas and other insights outlined in this article, you can find the perfect dining table for your small but beautiful space.
Read more: Size of dining table for other rooms such as 10×10 room and 10×12 room.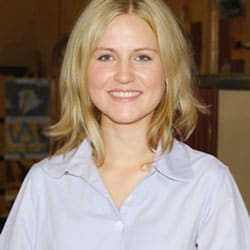 Hi, I am Roseanne Jones, an aspiring home designer that wants to make you feel more at home with your new house.With nearly five years of redecorating old residents and arranging new ones, I am confident that I can give you the best advice on your lovely place.