Choosing curtain colors for pink walls has several options based on the specific aesthetic you wish to create. For a monochromatic look, various shades of pink would work well. If the pink walls are vibrant, neutral colors would be more suitable.
For walls with a light shade of pink, pair it with selected bold-colored curtains that favorably complement or contrast the pink wall. Continue reading to learn more about what color curtains go with pink walls.
Recommended Curtain Colors for Pink Walls
Pink is no longer limited to nursery bedrooms. However, to create a sense of balance and harmony, you'd want to think about pink wall curtain ideas for the best color palette throughout the room.
1. Neutral curtain colors
1. White
White curtains' elegance can blend with any color, including pink. This neutral color will help create a simple and crisp look while allowing the hot pink walls to stand out.
Moreover, incorporating white elements in the room also creates the illusion of space and vibrancy. Suffice to say, this color coordination will give your space a soft, glamorous, and modern interior design style.
2. Cream
Opting for neutral-colored curtains like cream to go along with daring pink walls is a brilliant decision. Mixing these elements creates a comfortable and inviting space. It also tones down the vibrancy of pink, resulting in a more balanced and softer color scheme.
When combined with pink walls, cream also makes an excellent choice as bedroom curtains because it lends itself to a soft and comforting ambiance. As such, the overall look and feel of the interior space changes into a subtle and sophisticated vibe.
3. Gray
The contrast between gray and pink creates a playful yet elegant vibe that's excellent for children's bedrooms. At the same time, this neutral curtain color also complements and balances the feminine pink in an adult's space.
By incorporating the stylish appeal of gray curtains, one can give a modern touch to pale pink walls and enhance the overall design of a living room. Gray elements truly shine when paired with pink walls in a more subdued color scheme.
4. Deep Brown
Combining earthy brown tones with pink can also yield striking results. I'd recommend picking a deep chocolatey brown to evoke a soothing contrast, especially if the walls are painted in a bold hot hue.
The earthy brown tone is particularly useful in grounding the color scheme. It adds neutrality to an otherwise intense palette, thus toning down the striking visual impact of the bold pink.
2. Warm curtain colors
1. Blush
Adding curtains with blush color for girls' rooms is a great way to display refined interiors. By incorporating blush curtains, you can evoke a playful and vibrant monochromatic scheme that also highlights the furnishings and decoration in the room.
Plus, embracing blush curtains for pink walls elevates the interior's aesthetic. The curtain color radiates a glamorous atmosphere, blending a romantic ambiance and a peaceful sanctuary.
2. Lilac Purple
Combining lilac curtains with pink-walled rooms creates a beautiful, unique color scheme that is soft, elegant, and visually appealing. The colour combination is desirable for women who want to create Instagram-worthy spaces.
This color scheme will work best with bright pink walls as it'll yield an eye-catching yet well-balanced vibrancy. The lilac curtains enliven and enhance the vividness of the pink elements in the room, creating an overall harmonious atmosphere.
3. Floral curtain
Consider using personalized floral curtains paired with pink walls for a stylish and chic interior. With so many options available, you can create stunning combinations that transform your home into a thing of beauty.
Choosing prints that enhance the room's elegance and softness is essential. For a sense of harmony in any traditional-style living room or bedroom, pick warm floral patterns that are not overly large. In fact, the more delicate the flowers look, the better, as it'll surely elevate the space's elegance even further.
3. Cold curtain colors
1. Baby blue
Baby blue curtains for a pink room, especially when the pink tones are light, are a combination hard to resist. The shade of the sky provides an aesthetically pleasing contrast that blends perfectly with pink walls for kids' bedrooms.
Combining these colors creates a visually seamless and striking aesthetic. The gentle hue of baby blue seamlessly blends into the walls, heightening the overall appeal with its soothing and delightful undertones.
2. Azure Blue
Another curtain color that creates a striking and daring contrast with pink walls is azure blue. It brings a touch of mature elegance, making it a highly recommended option for enhancing the interior ambiance, especially if you want to incorporate a note of masculinity alongside feminine pink.
Azure blue curtains offer more than just aesthetic appeal; they have practical advantages too. These matching curtains are opaque enough to block out light when needed.
3. Mint Green
Mint green stands out as a versatile curtain color for pink walls. Its soft and delicate tone effortlessly complements the feminine hue, adding a touch of naturalness to any room.
Fusing mint green curtains into a pink room lacking greenery introduces an air of freshness and tranquility. This color of nature adds an element of liveliness to the space, and its lightness helps brighten up the room, creating an open and inviting atmosphere.
4. Lime Green
The dynamic mix of lime green and pink walls is widely utilized in interior design to imbue a room with a youthful and energetic vibe. Pairing white striped curtains with lime green against lively pink walls further amplifies the interior's appeal of any room.
What's more, lime green curtains for pink bedrooms can bring a contemporary and modern aesthetic. This combination infuses the living space with an eye-catching and refreshing boldness, providing a delightful respite to the eyes.
5. Teal
The captivating teal combines the refreshing qualities of green with blue's calming essence. This refreshing hue resembles a tropical ocean's vividness that brings about tranquility and revitalization.
Opting for teal curtains to complement walls painted in light or bright pink hues enhances the overall indoor spaces' attractiveness. The lively combination can infuse a playful aura, elevating the elegance of your bedroom or living area to new heights.
Teal color undoubtedly breathes life into the living spaces, transitioning them to a delightful retreat that reflects your personality and unique style.
Conclusion
It may seem daunting to answer what color curtains go with pink walls. However, countless possibilities are available, ranging from elegant white curtains to gorgeous brown ones.
In addition, patterned and floral curtains available in multiple colors also greatly enhance the aesthetic appeal of pink-walled bedrooms. With so many viable options, I'm certain you'll find one suitable for your needs and preferences.
---
Read next: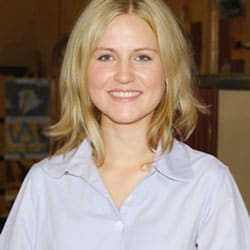 Hi, I am Roseanne Jones, an aspiring home designer that wants to make you feel more at home with your new house.With nearly five years of redecorating old residents and arranging new ones, I am confident that I can give you the best advice on your lovely place.